How to Create Video Testimonials: the 3 Options
You might be surprised to learn that there's an affordable and easy way to create and utilize video testimonials: by using video testimonial software and letting your customers do the filming for you.
In addition to using a video testimonial software, you can also go hire a professional video production team or just do it all yourself.
So, the three ways to create video testimonials are:
Use video testimonial software
Hire a professional video production team
DIY
Using dedicated software is affordable and fast and allows the collection of large numbers of testimonials. You can even integrate it directly with your CRM (HubSpot, Pipedrive and many more) to automate the whole process.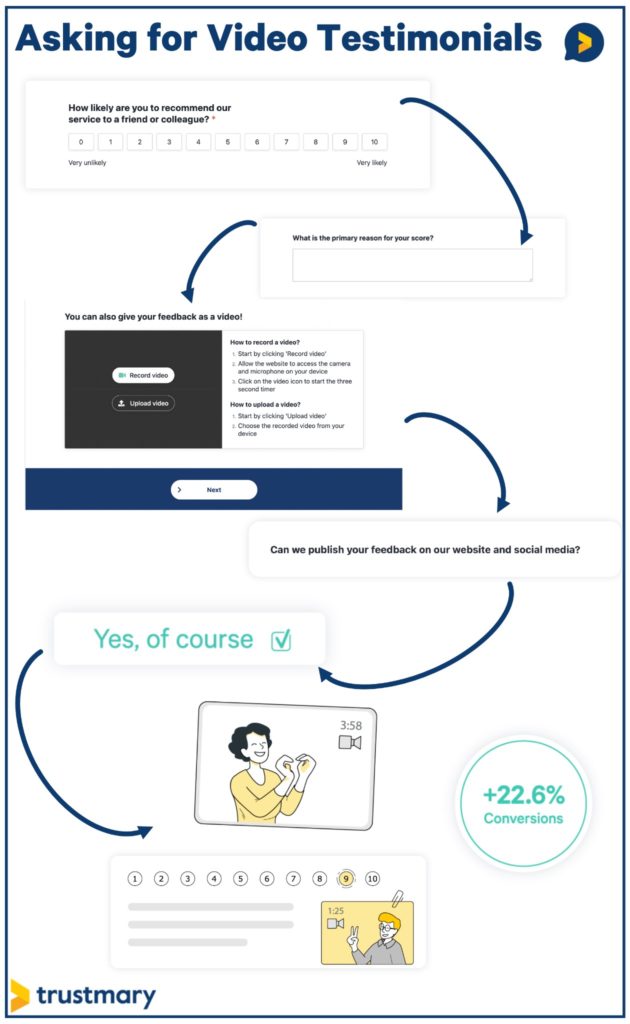 Hiring a professional videographer is expensive and possibly time-consuming but will produce stellar quality, just like a TV ad.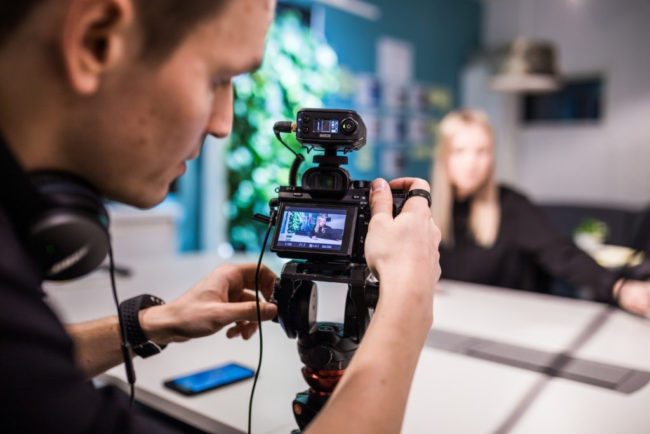 Finally, doing it yourself allows for the greatest creative freedom — but comes at the expense of you having to learn everything and spending a lot of time and your own resources on the project.
Which one should you choose? Your budget and resources determine the answer in part.
But the more essential question is: Who'll be watching the testimonials?
Consider this: if you're looking for reviews on comfy mattresses on Amazon, what are you looking for — polished celebrity stories written by a professional copywriter? Or perhaps real, short, unscripted thoughts shared by folk like yourself?
Of course the latter. People want to see existing happy customers telling engaging stories that they can relate to instead of professional actors — that is social proof.
Remember to make the video relatable to your target viewers. Now, let's take a closer look at the options.
Option #1: Video Testimonial Software
What is video testimonial software?
Video testimonial software is an app that allows the collection, publication and utilization of video testimonials — largely automatically. If you use HubSpot and Pipedrive as your CRM, you can automate the video testimonial gathering process.
The key function of video testimonial software is to allow current customers to film their own video testimonials that the company can then use for its marketing efforts. This saves time and resources and allows the collection of numerous testimonials.
Here's an example of a video created with video testimonial software (it is in Finnish, but there are English subtitles. Click the image to watch the full testimonial video)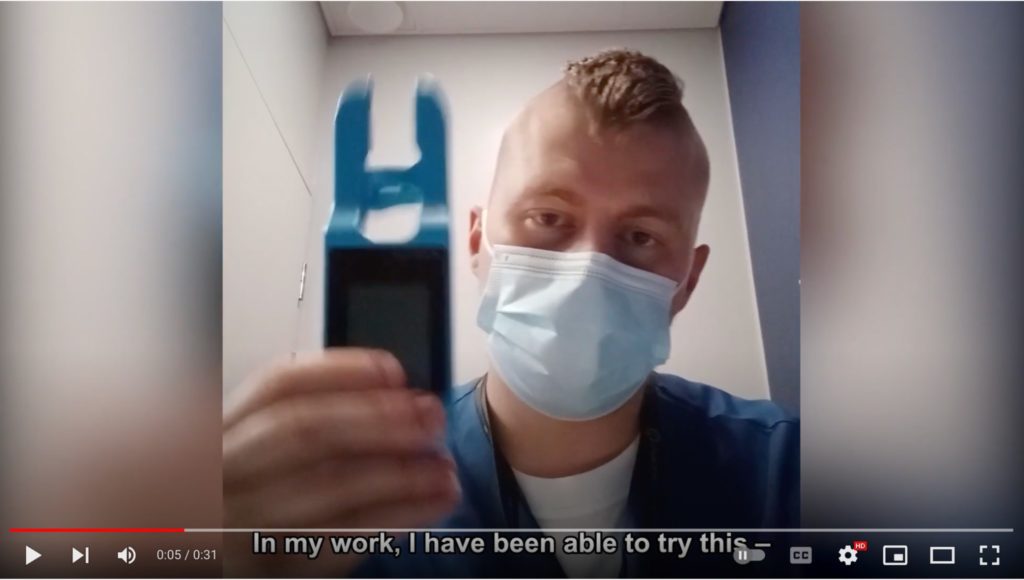 Real, relatable, trustworthy. Not an Audi advertisement. Most importantly, these kinds of authentic testimonials speak for themselves.
This was created without almost any effort from neither the company nor the customer — the software automates the whole process and also asks for the marketing permits.
How does it work?
Here's how the software works:
The tool allows you to send your customers a form asking them to record a video testimonial. This is usually automated.
The form is simple and elegant, greeting them and thanking them for their purchase and asking them if they'd like to record a video testimonial. The form may guide the respondent with a few useful questions to answer on the video.
Here are three free remote video testimonial templates you can copy.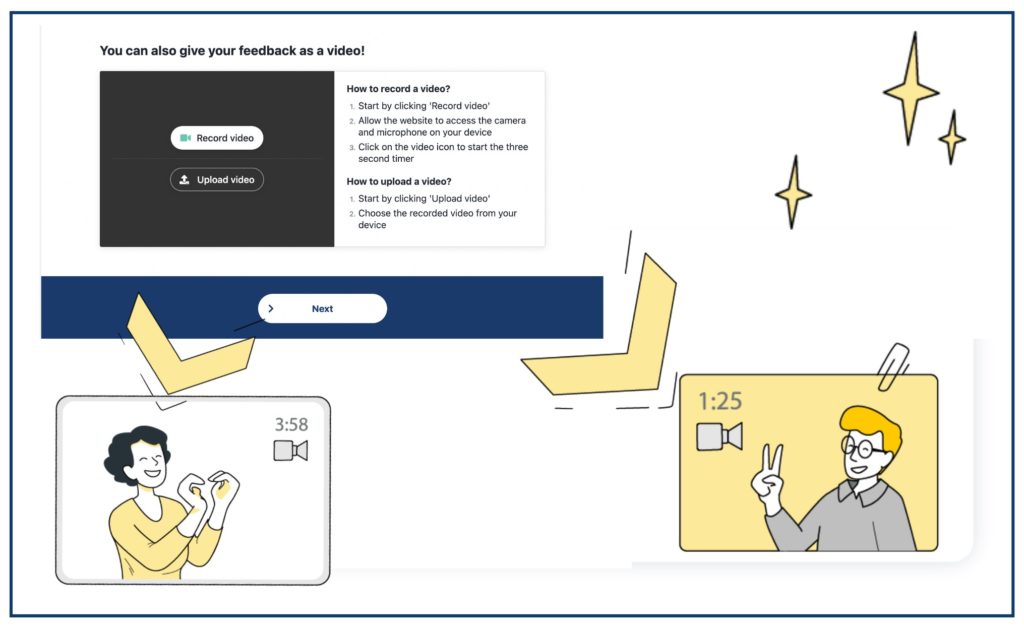 The customer only has to agree and click "record" and then "send". Effortless.
Upon filming and clicking send, you (the company) receive the video and can publish and share it online.
When you identify the clients that are super happy with your product, they WANT to praise your company. They'll be happy to serve as spokespeople for you, since you really helped them in their lives.
The only thing you need to do is to make it easy for them. Quick and effortless — and with a little bit of encouragement. Here's also a step-by-step on how to complete a video testimonial campaign in two weeks.
You can start your free trial Trustmary to get this process going.
Trustmary can also be natively integrated with your CRM.
Still not convinced? Don't worry, I'll talk about this in greater detail in the next chapter once we get there.
Key Features of Video Testimonial Software
Typical features of video testimonial software include:
Creating forms for requesting testimonials (templates are usually available)
Tools for the customer to easily record and send the video
Publishing the videos on various channels such as company's website and social media
Some more advanced features found on certain tools include:
Using surveys such as NPS or CSAT for measuring customer satisfaction together with the video review request
Adding logos, branding and subtitles to the videos (sometimes automatically)
Features for collecting longer videos for different purposes such as in-depth case studies
Average Cost per Customer Testimonial Video
Of course, it depends how many customer testimonial videos you get from your customers since the software typically comes with a flat monthly or annual fee and then you can collect as many videos as you can with the same price.
Video testimonial tools to try
Not convinced that software is for you? Maybe a professional videographer is. Let's take a look at that.
Option #2: Hiring a Professional Videographer
Hiring a professional videographer used to be the standard way of producing testimonial videos before testimonial tools and easy DIY tools became viable alternatives.
In fact, that's how we got started: Trustmary started out as a video production company, filming and producing testimonial videos for clients in our homeland Finland (yep, it's cold) before going international and producing thousands of them in 20+ different countries.
We went on location with our gear, filmed the testimonial (with gloves on in Finland), edited and processed it and produced a polished final product for the client. It worked, but we thought: there has to be an easier way to do this.
We took the experience and expertise we had in professional video production and brainstormed on more efficient ways to create testimonial videos. That's how our testimonial tool came to be and it's now our flagship product.
That being said, let's go through the details of hiring a pro — after all, sometimes it's exactly what is needed.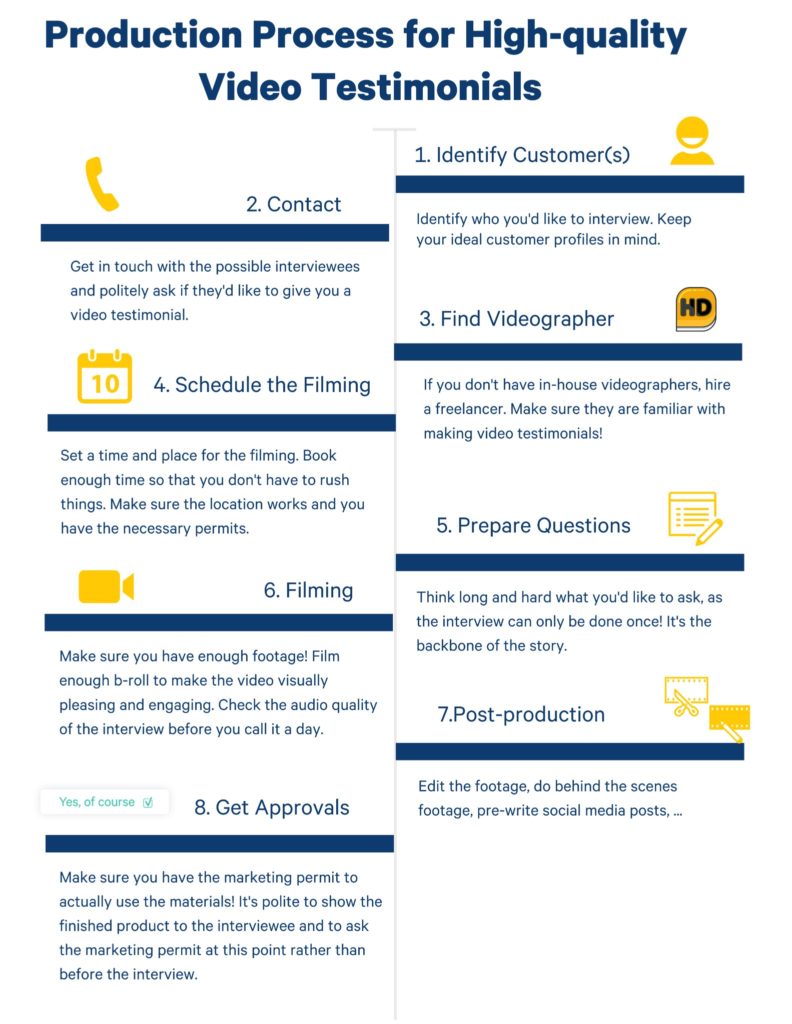 Identify the customer you'd like to interview
Contact them to ask if they'd like to participate
Find a videographer
Schedule the filming
Prepare questions to ask (Think about those tangible results!)
Post-production (editing video, pre-writing of posts,…)
Get approvals
Take a look at this testimonial produced by us.
It's like we're in the movies.
Whether this is what you're looking for depends on your target viewer. For ordinary people looking for peer reviews, an overly polished video may come across as inauthentic. On high-value projects, it may be exactly what is needed.
Nevertheless, hiring a pro is expensive.
How Much Can a Single Video Testimonial Cost?
From a few thousands up to tens of thousands. Consulting, filming, editing, gear, travel to location — it all adds up.
It also takes time as the editing may take days if not weeks in huge productions. Creative process is something you can't really hurry.
Furthermore, you need to design the script and the interview questions yourself if you are not partnering specifically with a testimonial video agency. Additionally, what sort of visual interest can you add to the video to really complement the story.
Consider your resources and your target viewers. A professional video producer may be essential to your marketing campaign's success, or it may be an enormous waste of money.
Option #3: Do It Yourself
Of course, you can also do it all yourself (probably the most expensive and high risk that you won't get it done in the end).
Creating a video testimonial entirely in-house offers flexibility, creative freedom and avoiding external costs — in theory. This requires that your creative process works. In practice, it can be a costly headache. If you opt for doing it all on your own, have a quick look at our best practices first.
If you're looking for simple, phone-filmed customer stories, you may have all the gear and talent needed for the project. You still need to get the customers to appear on camera. This may involve travel to location or paying them to get to you.
And if you want professional quality, you need to get expensive gear and learn videography and editing software. This translates to spending plenty of time and money.
In a nutshell, producing a single testimonial in-house requires solving plenty of pain points. In general, it's not recommended. Furthermore, your customers are more relaxed if you're not present at the filming.
However, if you have a specific kind of testimonial in your mind that you think you can best create on your own, then in-house production may be the way to go. Just be aware of the almost inevitable hassles and expenses that will incur.
In our recent blog post, How to Make a Testimonial Video, we go over the typical pain points in making customer testimonial videos. In addition, it explains in detail how to make a testimonial video.