There are several types of content that you can use for marketing such as blog posts, images, infographics, PDFs, eBooks, case studies, etc. but nothing beats videos.
Why?
People are in love with videos. Over 53% of consumers want to see more video content from a brand they like. This is the reason why 87% of marketers use videos for marketing.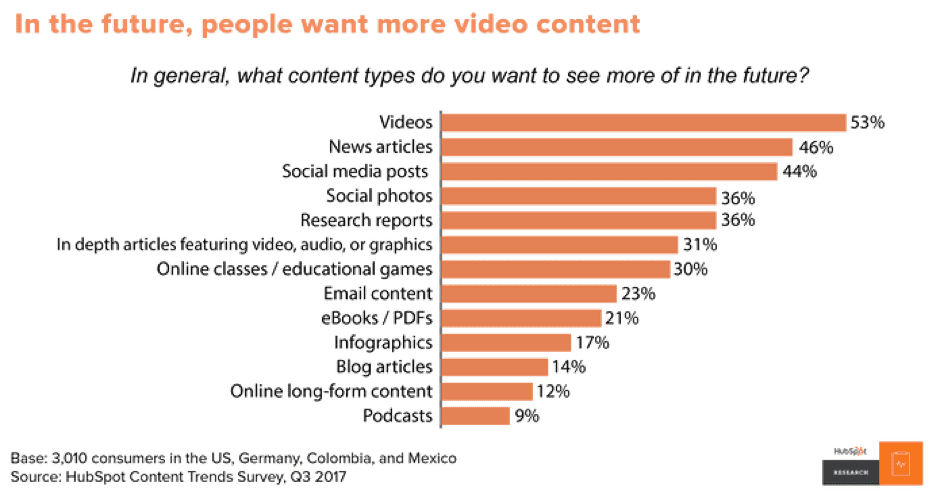 Customer testimonial videos are one of the best ways to use videos for promotion. Visitors are 64% more likely to convert after watching a video on your website. And customer testimonials have the highest effectiveness rating among other forms of content marketing. If you want to read more about content marketing JotForms -blog: "What is content marketing?" is a great resource to read!
A customer testimonial video has the power to boost conversion and persuade visitors to take action. This is because it's a recommendation coming from a real customer who has used your product. Plus, it's a video that makes the review that more plausible.
Getting a customer to leave a video testimonial is one thing and using it for marketing is another. If you have great customer testimonial videos and you aren't using them to their fullest capacity, you're missing out on getting new customers and making your business grow.
How to best use customer review videos and what strategies you can use to take drive results from reviews and testimonials is what you'll find in this detailed and actionable guide.
Let's get cracking.
Further Reading