6. HubSpot Customer Testimonial Approach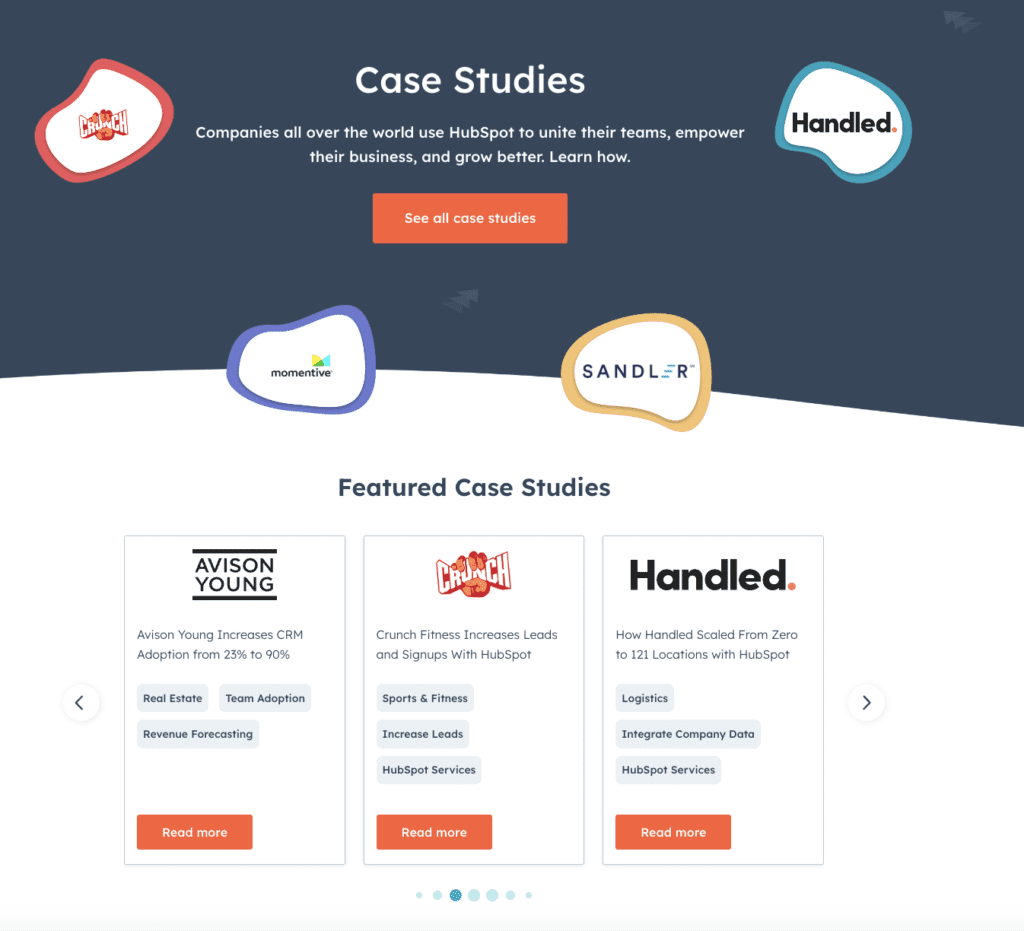 HubSpot has taken a different approach to its customer testimonials page. On the primary "Case Studies" page they highlight a few featured case stories, and below they elaborate on what kins of results customers get on average.
If one wants to see more case studies, they get to filter relevant testimonials in the Case Stories Directory. One can filter based on industry, company size, and HubSpot product.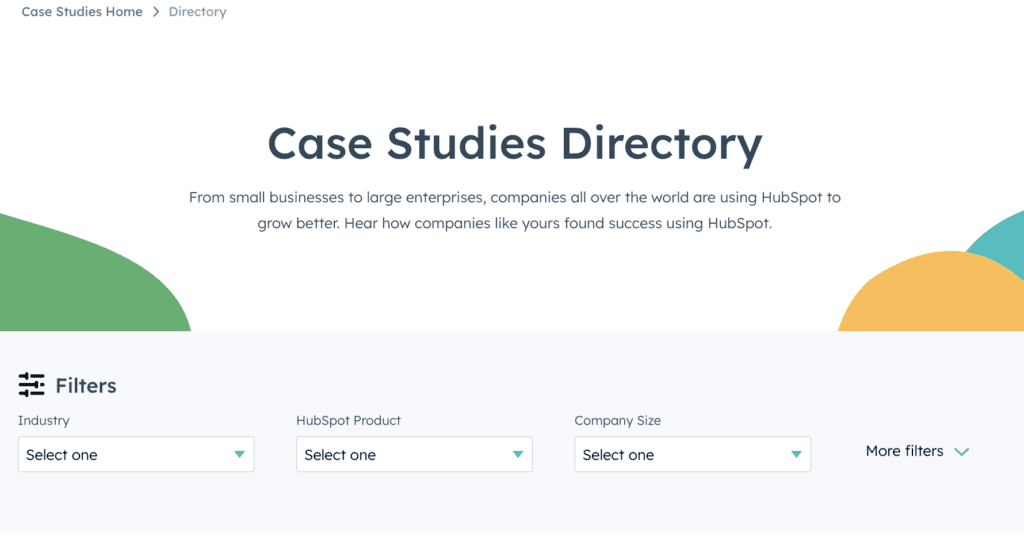 This is a smart move for a company as large as HubSpot that offers multiple solutions for various business needs.
HubSpot makes the customer testimonials brand-led rather than personal. You can't see a single customer's face on the page. You'll only see personal quotes after opening an individual story.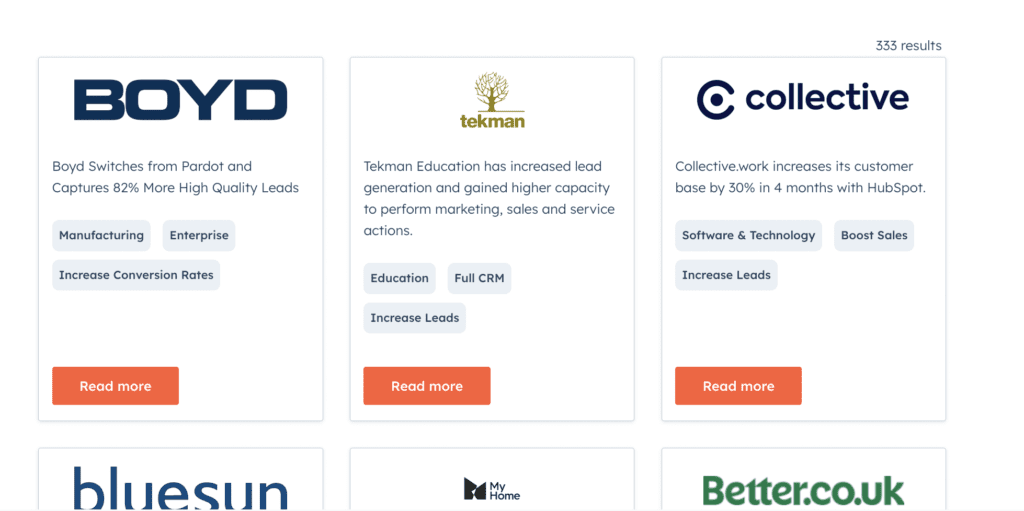 The case studies are very thorough and long read. Some are available in the text as well as videos and they specify if the customer switched from another service. This is a great way to drive sales and interact with potential customers. Those who are interested in video testimonials can watch a video while others can read the case study.
The testimonial page is well-designed and has a lot of graphics and vectors. When you use graphics and images, it gets easier for readers to skim content and get to the point quickly.
This is one of the best testimonial page examples out there designed to establish trust and provide relevant information for the customer's industry while ensuring social proof for the brand.
However, this is not very attainable for smaller businesses, and maybe not even smart. It works for HubSpot as they offer very elaborate and pricy solutions for large companies in all imaginable industries.
You can create your own customizable widget inpage carousel with Trustmary. The benefit of using Trustmary is that you can manage all testimonials with one tool. You can import them from other review sites, collect new testimonials AND add them to your site with one click.

Bonus: Trustmary
We may be a bit biased about this one, but we'll let you be the judge of that!
Customer references come in multiple shapes and forms:
text reviews
video reviews
case studies
customer satisfaction metrics like NPS
That's why we have decided to include them all. We've also made sure to include enough CTAs on the page so that the reader can immediately act on the urge after being awed by glowing customer reviews! 🤩
Check out our Reference page here.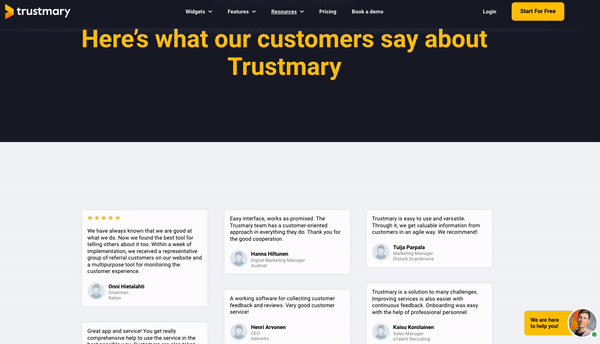 All elements found on this page are available in the Trustmary app. Start creating your own page by adding existing reviews to your website.