1. Mobile Responsive
Is your testimonial page mobile responsive? It should be.
More than 48% of all website traffic comes from the mobile device and is expected to grow in coming years. Not having a responsive testimonial page will theoretically mean that as much as 50% of visitors won't be able to access it.
Responsiveness is the first thing you should aim for. When a testimonial page design is responsive, it should load and work flawlessly across all devices.
If you're using a theme or template, switch to a responsive theme. If you have a custom-developed website, work with your designer(s) to make your website responsive.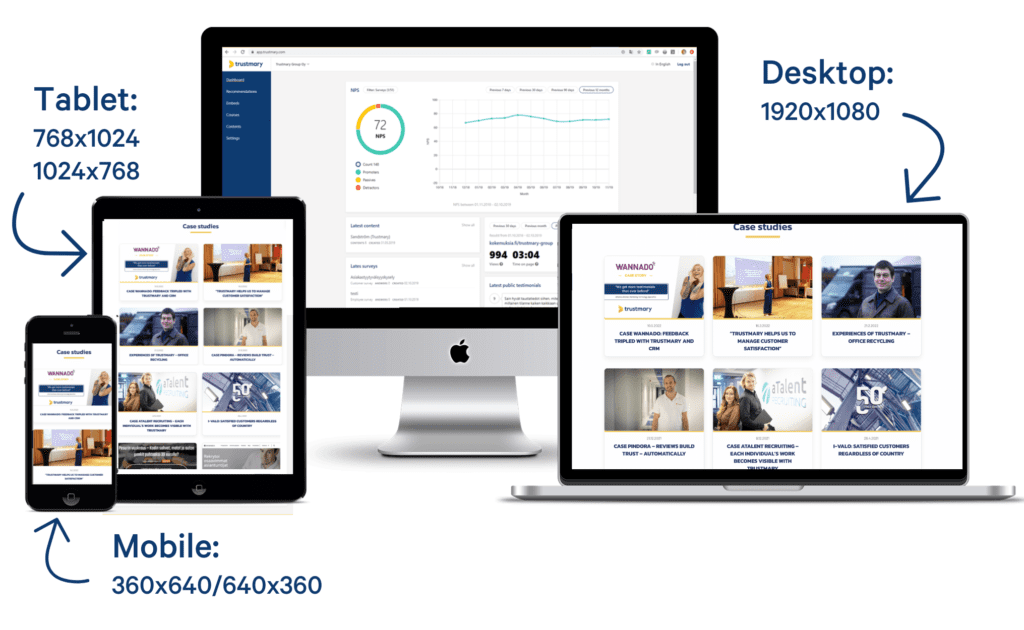 Effects of Optimizing Responsiveness
Once your testimonial page is responsive, you'll be able to improve conversions and lower its overall bounce rate.
Any increase in bounce rate will negatively impact your website's ranking in SERPs. That being said, it isn't just about conversions, because a non-responsive testimonial page will impact your business in several ways.
Design Examples of Mobile Responsive Customer Reviews
You can implement Trustmary's testimonial and review widgets to your website and it'll automatically be scaled to whichever device your visitors are using.
Here are a few examples of how they look:
Customer Reviews Carousel
Songlifty has chosen to use an interactive widget, testimonial carousel.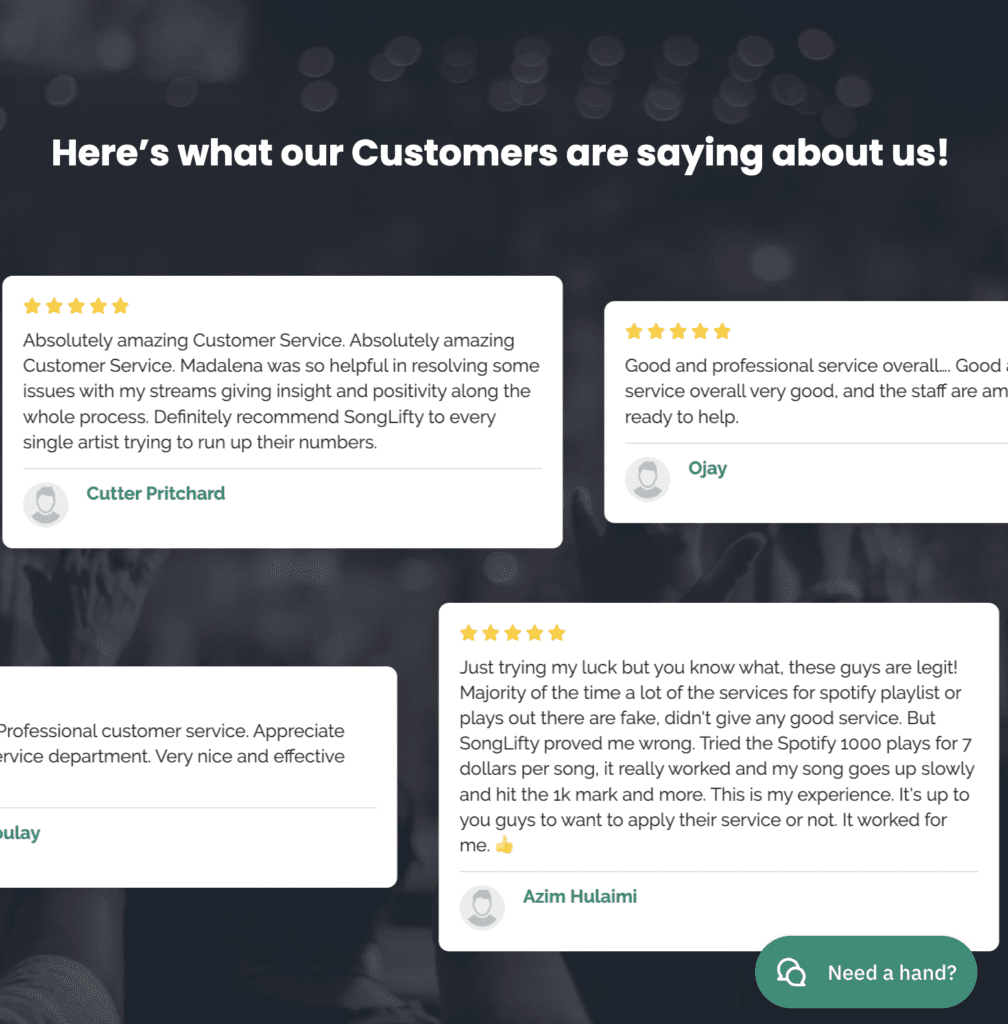 This is great for catching the browser's attention on an otherwise static page.
All Reviews in One Place
EasyParcel has a ton of reviews on third party sites. They've chosen to show to all visitors that over a 1000 people have reviewed them.
Any potential future customers can choose which review platform they deem to be the most trusted and browse more from that source, if needed.
If your customer reviews are currently scattered across many platforms, you can always import all reviews to Trustmary. Then you can easily use them also on your own website.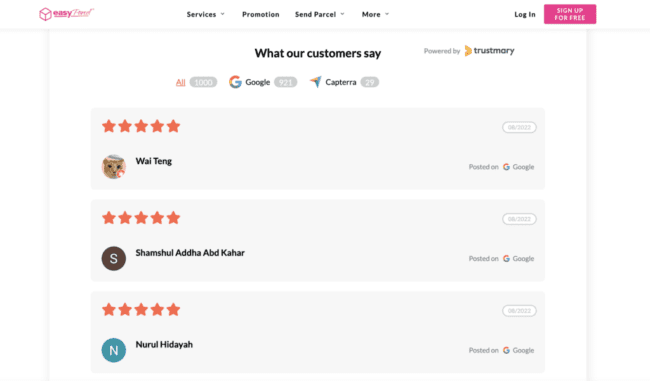 Testimonials That Make a Difference
STAT Global Services have been able to gather testimonials from their customers. These are a great addition to having only a few words or a star rating, as they give the reader a little more to relate to.
This significantly increases the probability of trusting the business in question, if people in your situation have already trusted them.