8 Best CSAT Software in 2023
1. Trustmary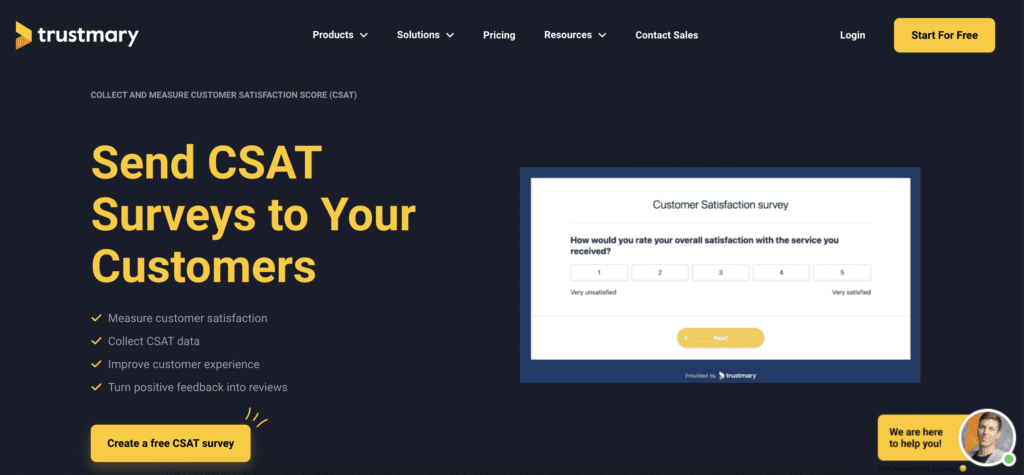 Trustmary is a lot more than just a CSAT tool. It also has the functionalities to measure NPS and CES, and allows you to create any survey you need.
However, Trustmary's main focus is on helping you get testimonials and reviews from your customers. These can then be used to convert more sales or leads directly from your website.
With Trustmary, you can experience all the essential features for measuring and analyzing CSAT and sending surveys via email or SMS.
The surveys are totally customizable and fit your brand. Here's a very simple example:
The tool is built by marketers for marketers who want to get diverse results from their customer satisfaction survey.
In case you see focusing on customer experience and your customer satisfaction as a tool for growth, you should definitely consider Trustmary.
2. SogoCX by Sogolytics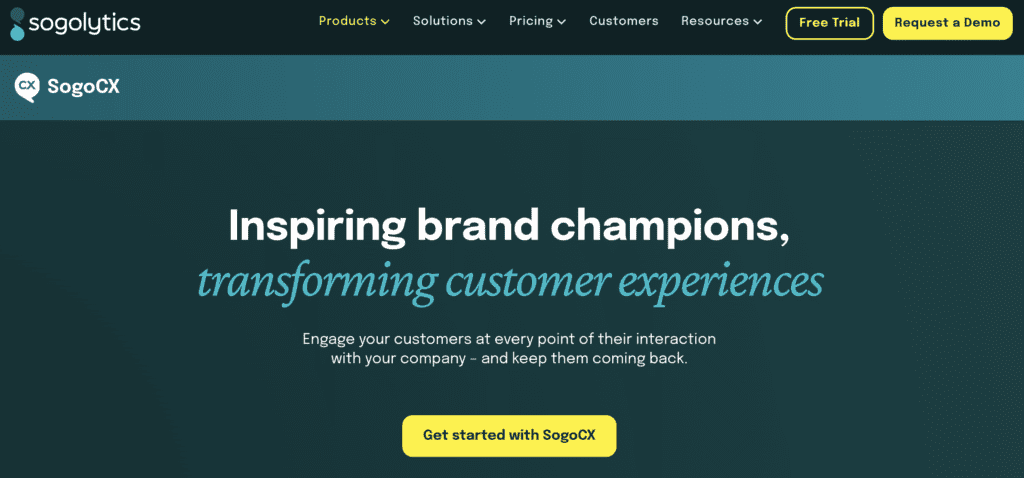 Sogolytics offers a complete customer experience solution, SogoCX, that enables organizations to measure and manage CSAT and other customer experience metrics.
You can set targets for standard (CSAT, NPS, CES) or custom metrics, analyze key drivers and open-ended feedback to uncover opportunities, and utilize predictive analysis and natural language processing to drill down deep into current and future trends.
For organizations that need to get started quickly, survey templates and intuitive UI make it easy to start tackling top priorities, like improving CSAT at a key touchpoint. For those in growth mode, Sogolytics scales quickly to track customer journeys, share real-time results, and turn insights into action plans for continued growth.
Solid resources and support make Sogolytics a smart choice for both beginners and experts.
3. Lumoa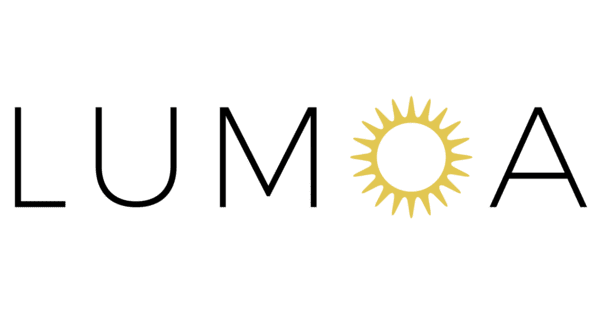 Lumoa isn't your ordinary CSAT tool; it's so much more. It's a customer experience platform packed with features that comes with an extremely user-friendly interface.
The primary purpose of Lumoa is to allow the user to measure and manage their CSAT feedback in an organized, structural, and straightforward manner.
The main strength of Lumoa is the ability to gather data from customer surveys, analyze the information to draw conclusions and valuable insights, and finally use the filtered data to comprehend the best course of action to improve their CSAT scores.
Taking a more customer-centric approach with Lumoa will be simple and timely.
The tool is built entirely on the power of AI and helps you automatically generate surveys, gather data, track feedback, and act on valuable data collected from your markets, employees, and customers.
Use Lumoa to analyze other types of surveys, including CES and NPS, as well as open-text-responses.
4. Qualtrics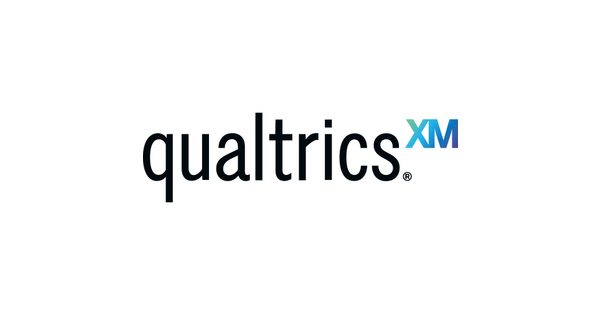 Qualtrics is a customer experience management platform that can also serve as a CSAT tool for measuring customer feedback.
Its most significant strength is its diversity and versatility.
Businesses use this tool for continuous tracking of customer ratings and satisfaction metrics.
It can also be used for periodic satisfaction surveys, post-transaction evaluations, and pretty much everything else related to measuring customer satisfaction.
We've included Qualtrics on our list because it comes with numerous features for precise CSAT measuring and offers feedback capabilities for app, web, social, voice, SMS, and others.
Cover every existing channel of communication online and know what's on your customers' minds at all times. Get customer feedback in real-time, improve customer loyalty, improve customer retention, make customer feedback more actionable, reduce customer service costs, optimize customer experience and acquisition, and so much more.
5. Zonka Feedback
Zonka Feedback offers a powerful CSAT survey software to measure customer satisfaction along with other CX metrics.
This customer experience and feedback management software allows users to collect customer feedback in the moment, get real-time alerts, identify unhappy customers, and take required actions to prevent them from churning.
You can use this software to capture customer sentiments across every touchpoint in the customer journey. Its survey distribution channels cover email, website, SMS, in-product, QR codes, kiosks, offline survey apps, and more.
Zonka Feedback offers in-depth survey reports and analysis to help identify satisfied and unhappy customers, take required actions, and win them back. It offers multiple question types and allows you to collect qualitative as well as quantitative data. You can include questions like smiley rating, star rating, hearts rating, CSAT button, CSAT Likert scale, picture rating, and other scales to measure customer satisfaction.
Besides CSAT surveys, you can also create NPS surveys, CES surveys, and other types of surveys, feedback forms, polls, quizzes, and more. Use this tool to improve customer experience, boost loyalty, and enhance retention through feedback-driven insights.
6. BirdEye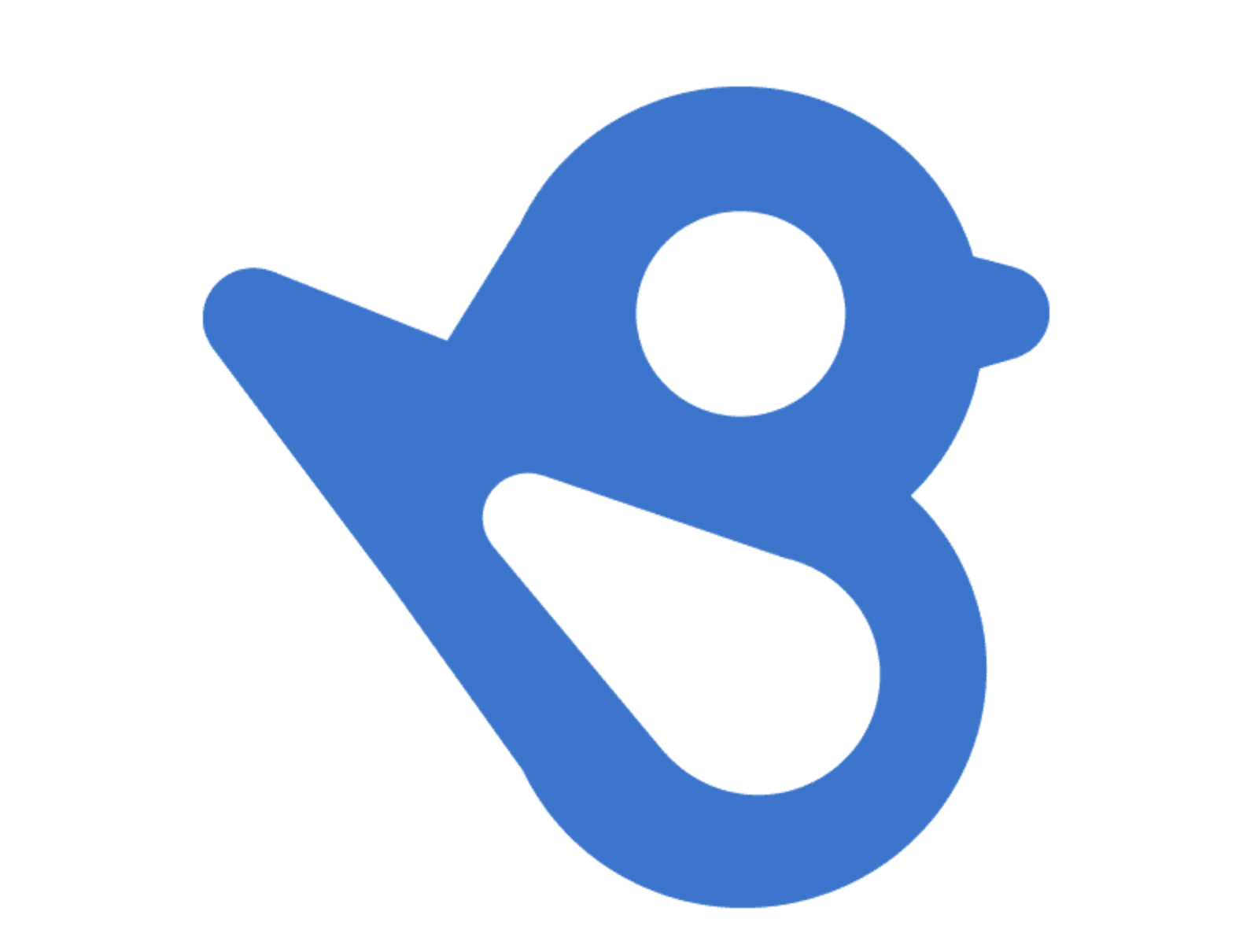 BirdEYE is an exceptional customer review management software that also includes fine-tuned CSAT surveys with all necessary and sophisticated features you need to measure the level of customer satisfaction accurately.
The tool supports all communication channels, including text messages. However, this is quite an intuitive customer satisfaction survey software.
It utilizes the power of AI technologies such as natural language processing to analyze customer feedback and give you valuable and meaningful, actionable insights on how to improve your actions.
Create your intuitive CSAT surveys, distribute them in all channels to reach your entire customer base across the channels they prefer, and provide them with a more customer-centric, personalized user experience to engage them further and get unbiased feedback in real-time.
BirdEye also includes a benchmarking tool that helps SaaS businesses (and others) monitor how their competition stacks against their user expectations and compare the performances.
If you're looking to increase customer satisfaction, retention and get ahead of the competition curve, BirdEye is a perfect CSAT software for achieving both goals.
7. Nicereply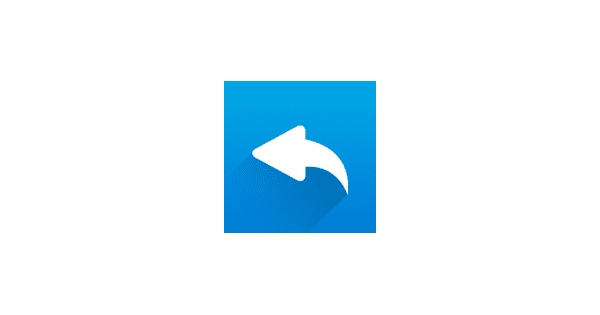 Nicereply takes your customer satisfaction to a whole new level.
This customer survey tool allows you to create, customize, and send CSAT surveys and questionnaires effortlessly and seamlessly right after ticket resolution or in every action, depending on your needs.
The customer satisfaction software is also equipped with the ability to create progress reports, use multiple scales, add additional questions, and more. Besides CSAT surveys, you can also use Nicereply to cover your NPS and CES needs.
This is quite a popular tool across various industries as it's very useful in helping enterprises increase customer satisfaction.
It's particularly effective in measuring customer service quality and providing actionable insights into how to improve customer satisfaction, measure CSAT, and significantly increase customer response rates.
It can help your business gather more feedback and avoid unhappy customers.
Top features include data analysis tools, a mobile survey option, email marketing, custom curvey URLs, tracking KPIs, generating reports, setting goals, and more.
Keep your entire CSAT management in one place.
8. Survicate

Excellent customer service matters so much that over 60% of B2B consumers decide to buy more if a business can provide exceptional customer journey.
While engaging your consumer base in surveys is an excellent way to find out how satisfied they are with your performance, it's crucial to know how to build surveys and questionnaires that match your ideal buyer persona and that of your customers.
Survicate is the perfect tool for that task as the software helps build CSAT surveys based on buyer personas methodology.
It offers a range of survey distribution opportunities, personalized experiences, and various survey templates.
Distribute your CSAT surveys across all channels like email, text, web, social, etc. Use the central Feedback Hub to manage real customer feedback and turn it into actions.
Capture more customer feedback, provide a better customer experience with each interaction, engage your consumers with chats, links, and emails, and run targeted surveys in mobile and web apps and websites.
9. SmileBack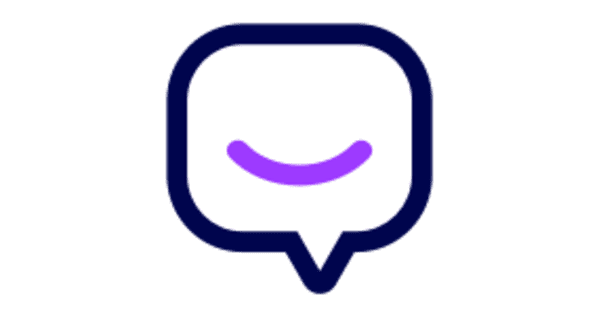 If your business falls into the category of IT solution providers and MSPs, SmileBack is the perfect CSAT software for you.
It helps gather actionable and genuine customer feedback to increase revenue and improve customer retention.
It's invaluable to have real-time, up-to-date, accurate, and actionable data in today's online business environment, especially regarding something so crucial as your customer service, satisfaction, experience, and retention.
SmileBack is a real-time CSAT software that allows you to accurately measure customer satisfaction in real-time and collect actionable feedback after every single interaction through track trends and help desks.
Gather real-time customer feedback, respond to your customers, create meaningful reports, and provide a user-friendly platform where more customers can leave their impressions regarding your service, product, brand, and business.
The strongest features of SmileBack include feedback collection, customer insights and data analytics.