6. Customer Satisfaction Score Examples And Benchmarks
The CSAT value can help elevate your business to the next level. This section will look at seven examples of how it can make that happen.
Furthermore, you will also learn some industry benchmarks that will help you see where you stand compared to other businesses within your industry.
7 Examples of CSAT Score Improving Business
The following are some examples for why you should measure CSAT:.
Turn Negative Reviews into Positive Feedback
Improve Customer Service
Enhance Referral Program
Drive Sales
Reduce Churn Rate
Identify Poorly Performing Products/Services
Inspire Loyalty
Let's dive in to see how your business can benefit from the CSAT value.
1. Turn Negative Reviews into Positive Feedback
No business is safe from negative reviews. Even the most successful companies such as Amazon and Apple get negative reviews.
It can be helpful to focus on particular aspects where your clients are feeling dissatisfied and turn the negative reviews into positive feedback.
For example, suppose a certain product's durability is under scrutiny from your customers. In that case, you can focus on making that aspect better.
You can then ask the customers to try out the improved product and provide feedback.
The CSAT value can come into play here as it will help you see the effectiveness of your campaign.
4 Negative Review Response Examples can be found here. But you also need to keep in mind that you need to respond to positive reviews as well!
2. Improve Customer Service
As mentioned earlier, you can use the measure CSAT to examine individual underperforming areas and get them up to speed.
Customer support and service is one area where the CSAT value can help you improve dramatically.
It has been estimated that an increase of 5% in customer satisfaction leads to an increase of more than 25% in revenue.
In this scenario, the satisfaction surveys becomes invaluable.
With them, you can easily pinpoint problem areas and improve your customer support and service skills to deliver a better experience for your customers.
3. Enhance Referral Program
The customer satisfaction score can be a great tool to improve your referral program as you can use it to track the performance of your referral program.
For example, let's say you have a referral program to offer frequent customers a discount if they refer a friend to your product.
You can send follow-up surveys to the referrer and the referred person to find out if they were satisfied with the referral program and what needs to be improved.
That will help you improve your referral program by finding out which aspects need improvement.
4. Drive Sales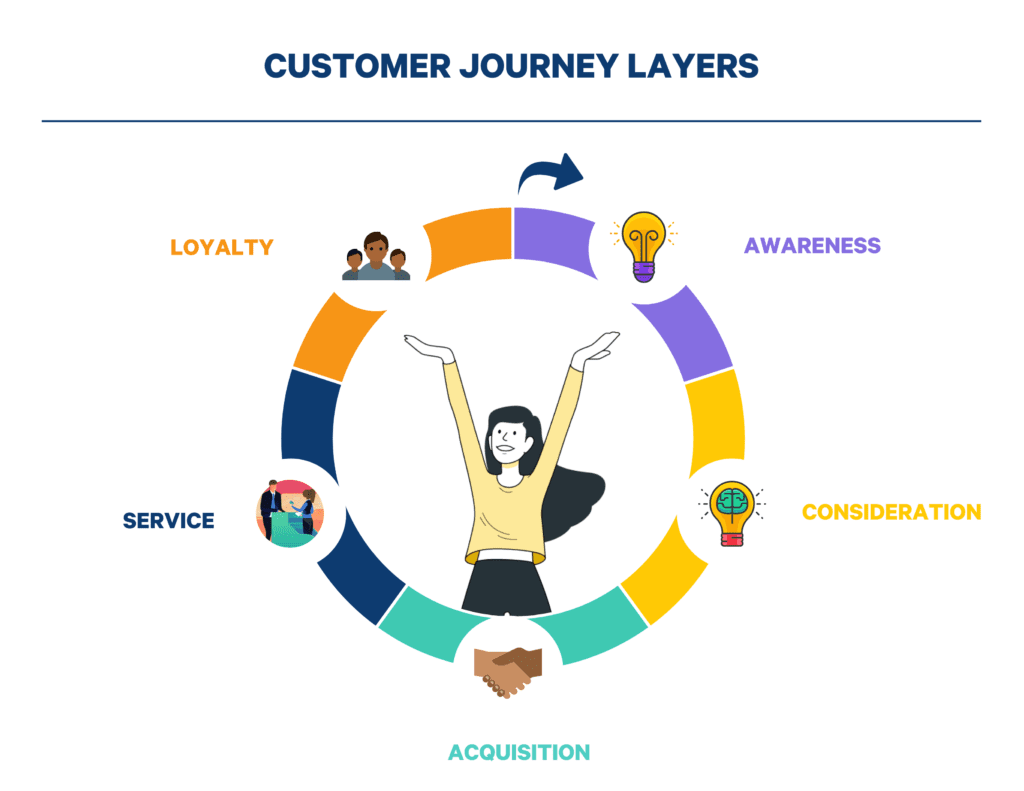 The customer satisfaction score can also help you make better sales by determining which customers are not satisfied with your product/service.
You can use the CSAT value to send surveys to such customers and ask them why they are not interested in your product or service.
The CSAT value can help you segment unsatisfied customers. Then you can determine the exact reason, improve your services and sell to those customers.
5. Reduce Churn Rate
Every business wants to keep its customers happy. The customer satisfaction score will play a vital role in ensuring that your customers are satisfied and happy.
A satisfied customer is not only less likely to churn but will also be willing to refer your product around.
As such, the CSAT score can be an excellent tool for reducing your churn rate and keeping customers happy.
You'll be able to pinpoint unhappy customers before they churn by identifying low CSAT scores at various touchpoints.
6. Identify Poorly Performing Products/Services
The customer satisfaction score can come in handy when identifying poorly performing products/services.
You can use this data to determine which product is doing badly and see what needs to be done.
You can then improve upon that aspect and save your product/service from failing.
7. Inspire Loyalty
One of the best benefits of the CSAT value is inspiring loyalty.
An improved CSAT score will not only enhance your business but will also make customers happy.
Once your customers are satisfied with your service/product, they become more loyal to you. Furthermore, they are less likely to switch over to a competitor.
You can use the CSAT score data to identify your brand ambassadors and reward them accordingly.
That will not only inspire loyalty but will also help you attract more customers.
Your business can benefit tremendously by using the CSAT value to gauge customers' satisfaction.
You can use this data to do better in various areas of your business, including customer services, referral programs, sales, and more.
Make sure you create an accurate customer feedback form to track your customer feedback and calculate your CSAT score to make the most of it.
Benchmarks
To see where you stand in terms of customer satisfaction, you can compare your CSAT score with your competitors in your industry.
The following table shows the average customer satisfaction and NPS scores.
| Industry | CSAT Average | NPS Average |
| --- | --- | --- |
| Smartphones/Cellular Phones | 80 | 34 |
| Banking | 78 | 35 |
| Personal Computers/Laptops | 78 | 37 |
| Property/Home Insurance | 78 | 42 |
| Supermarkets | 78 | 39 |
| Computer Software | 76 | 34 |
| Financial Advisors/Services | 77 | 34 |
| Hotels | 76 | 36 |
| Airlines | 75 | 39 |
| Wireless Phone Services | 74 | 30 |
| Internet Service Providers | 65 | -7 |
For a comparison to the scores of previous years, you can check out the in-depth analysis at the ACSI.
Connect with our CMO and discuss how Trustmary can help you send out a CSAT survey, collect data, and represent that as social proof on your website.