Responding to Positive Reviews – Examples
1. Always Personalize the Response
Much as dealing with a negative review, your first step in responding to a positive review should be to personalize it. Don't just copy and paste a generic response to every bit of feedback, customers reading your reviews will spot this easily and you'll just come off as lazy
Always make the experience about the customer. Address the customer by name (where possible) and write to them as a fellow human being.
Some Positive Review Response Example:
"Mark, the whole Tennessee team was thrilled to hear your feedback"
"Well hey there Kris. The whole team was thrilled to hear your kind words on the service you got on the 7th of April."
2. Always Thank the Customer
You should always open with a quick message of thanks to show your appreciation for the review. And don't forget to sign off your message with a second note of thanks as well to really stress to the customer that their review really means a lot to you.
Response Examples to Try:
"It warms our hearts to hear such amazing feedback!"
"Thank you for taking the time to share your experience with us! We're over the moon to hear that you're happy."
"Wow! We're glad that we were able to cheer your day. Trust us, you've made our day immensely better by sharing your experience ❤️"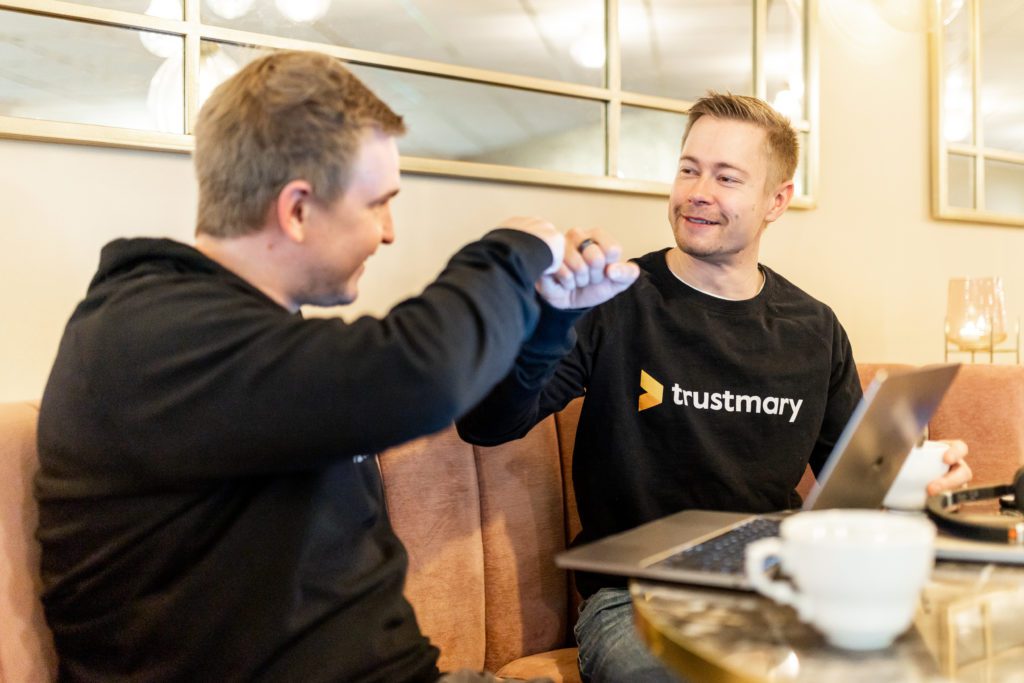 3. Respond to Specific Points in Their Review
If a customer has referenced a specific product feel free to refer back to it in your response. Mention how popular it is with other customers or how proud you are of that particular service.
This is also a great chance to slot in some of your keywords specific to that type of product.
Try not to upsell though or talk about other products and services. This can sometimes come across as disingenuous. Just keep things authentic and related to that specific review.
"We're so happy to hear that you liked the Vantage-9000 shoes you received!"
4. Don't Overstuff Your Response With Keywords
We mentioned above that responding to positive feedback is a great way to increase your search engine rankings. It might feel tempting to add your business name and relevant keywords to your positive review response.
However, be careful not to overstuff your response with too many keywords or mention the name of your business too many times as it'll come off as unnatural.
"Thank you for the great review on our new mocha frappé! For a chocolate-lover, we can warmly recommend trying the whitechoc frappé as well!"
5. Try and Offer Something of Value in Your Response
Remember, you're not just responding to that individual customer when you reply to feedback, but to every other customer and potential future customers that are reading the review. If you offer something of value along with your thanks, they may be more likely to take note and try out your product or service.
For example, you may want to offer them a trial of a free product as a thanks or a money off coupon on their next purchase. Your offer doesn't have to be something tangible though, it could even be general advice, perhaps explaining how to get more out of the product or highlighting a customer loyalty programme they may not have been aware of.
If you do offer something always make sure to be consistent though. If a customer finds out they were offered something different to another customer, you risk the chance of upsetting them so keep all of your offers the same.
"Glad to hear that you're liking the new fingerbrush! You can find a video on how to clean it on our TikTok channel. It's the first pinned video 💖"
6. Target the Number of Reviews You Respond to
While you might want to respond to 100% of your positive feedback, you might want to try being a little more selective. How selective of course all depends on your organization's specific circumstances, for example, if you're a brand new company you'll want to be engaging with as many customers as possible.
However, if you're a larger brand and are receiving hundreds or even thousands of reviews every month, it may be better responding only to a certain percentage of those reviews. This is because if you respond to every single one, you may start to clog up your social media feeds and you could end up putting off your other customers who will start to see you only as a shameless self promoter.
You'll ultimately have to find a balance that works for you, but a good general rule you can follow is to respond to longer reviews where customers have taken the time to go in depth into why they were happy with their service. In turn, you may choose not to respond to shorter reviews such as "Great product!" or those that leave only a star rating but no text or detail.