1. Never Take Negative Feedback Personally
Stay detached from the feedback and look at it objectively, separating yourself personally from the issue. This will allow you to see the problem without clouding your judgment on a solution.
If negative reviews relate to a particular member of staff, keep them at arm's length from any response. This is only so you're able to provide an objective response.
Where you have made a genuine mistake, it's also helpful to be transparent and acknowledge it. Don't see it as criticism but as an opportunity to learn.
Your attitude towards a negative review should be that it's a gift: someone took time from their day to point out what you could do better next time. Appreciate this effort and learn from it.
2. Never Argue With the Customer and Always Apologize
Even if you don't think you did anything wrong, or if it seems obvious to you at first glance that the customer is actually in the wrong, you should never argue back to them.
You can't second guess the experience the customer had, and not only can it be difficult to get the full facts of a situation from just a short review, it also looks very unprofessional to start a slanging match with your customers online.
You risk alienating other customers who will be watching your behaviour who may then decide you're not the nicest of organizations to be dealing with and move swiftly on to one of your competitors.
Instead apologize straight away. This lets the customer know you're willing to take their complaint seriously and gives you a chance to pull together all of the facts before providing a tailored solution to their problem.
Even if you find out later that the complaint wasn't legitimate or was the result of trolling, at least you've done the professional and courteous thing and tried to help where you could.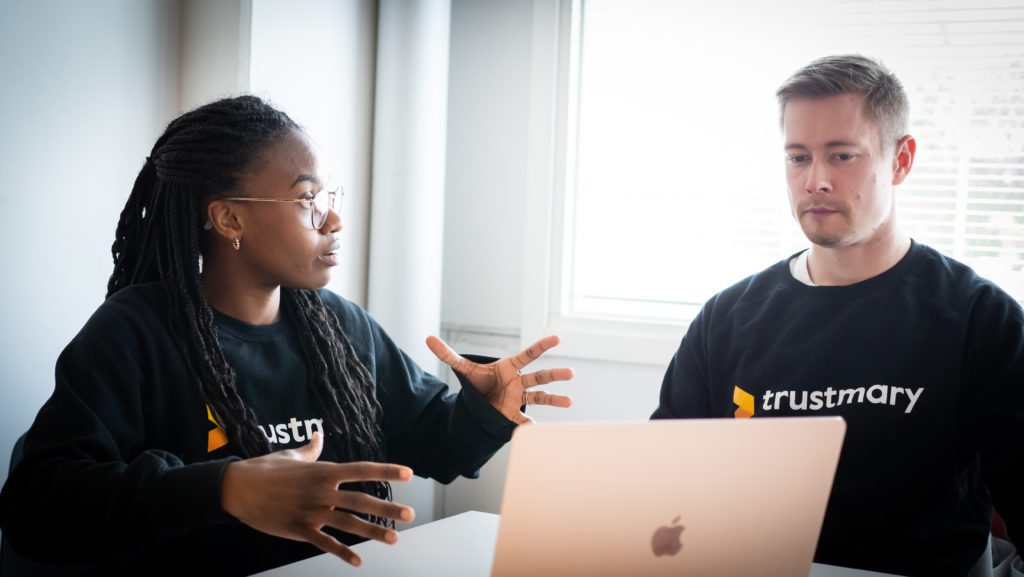 3. Acknowledge the Issue Quickly
Responding to negative reviews can be a bit of a race against time given we're in an increasingly technology-reliant and fast-paced world. A survey found that 78% of people who complained via social expected a response within just one hour and those complaining via other avenues usually expect a quick turnaround time of about 24-48 hours.
Another review statistic shows that one-third of customers expect a response to their negative review within 3 days.
The consequences of ignoring negative feedback can be to give the impression that you simply don't care or are just too busy to notice. Either way, your customers will take note and move on to a competitor who has better engagement with their customers.
If you don't believe me, believe facts. The top 10% of brands respond to online reviews much faster than other brands.
Is it a coincidence? Don't think so.
4. Keep the Response Short – Take the Conversation Offline
You don't want to go into too much detail in your initial response. The first response is often public in nature, either via social media or review aggregation sites. You don't want to air all of the details for the whole world to see.
Once you've given your initial response (ideally using one of our negative review response examples below), guide the customer into other avenues for final resolution of their complaint.
It's going to be a very rare event when you can reach a satisfactory conclusion from that initial conversation. Offer the customer the option to reach you
with a direct message (Facebook, IG)
via customer service
via email or
phone call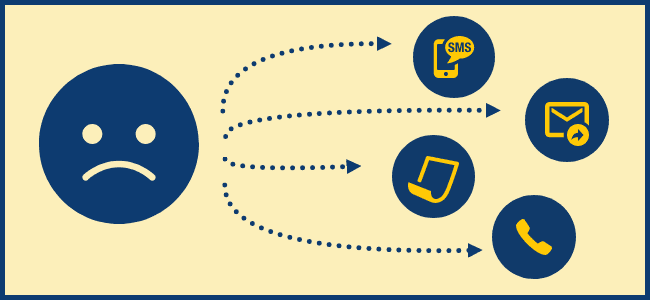 This way, you offer them a choice of what is the most convenient way for them so you can follow up and investigate the complaint in more detail.
This also has the added bonus of adding a personal touch to your response. It gives the customer the chance to chat with an actual human being instead of what can often be perceived as a faceless corporation.
Taking the conversation offline will most probably result in a positive outcome, as none of the parties involved need to risk losing their face in the internet.
5. Always Personalize Your Response
Always address the customer by name and be varied in your responses. Customers can easily spot when you have a generic response that's just cut and pasted from one bad review to the next.
While we definitely recommend using one of our response examples as a starting point, try not to copy them word for word for every single complaint.
Look at what the customer is saying and try and make reference to their specific issue.
Use the customer's name and try to understand their point of view, and craft your message accordingly.
6. Follow Up
Try and stay in touch with the customer after you've resolved their complaint. Following up with them a couple of weeks after you've dealt with their complaint can add some additional impact to the original resolution.
Some customers don't even expect any response to their feedback at all, so it can often be a welcome surprise when someone checks in on them to see how they're doing.
When done right, a good follow up could lead the customer to end up actually promoting you both online and offline.
In addition, when you've made sure the unhappy customer is now happy, you should ask them for a testimonial. These people are very likely to write you glowing reviews. After all, you were able to solve their issues.
Get inspired by these three best examples of testimonial request letters and have a look at this great simple review request template below ⬇️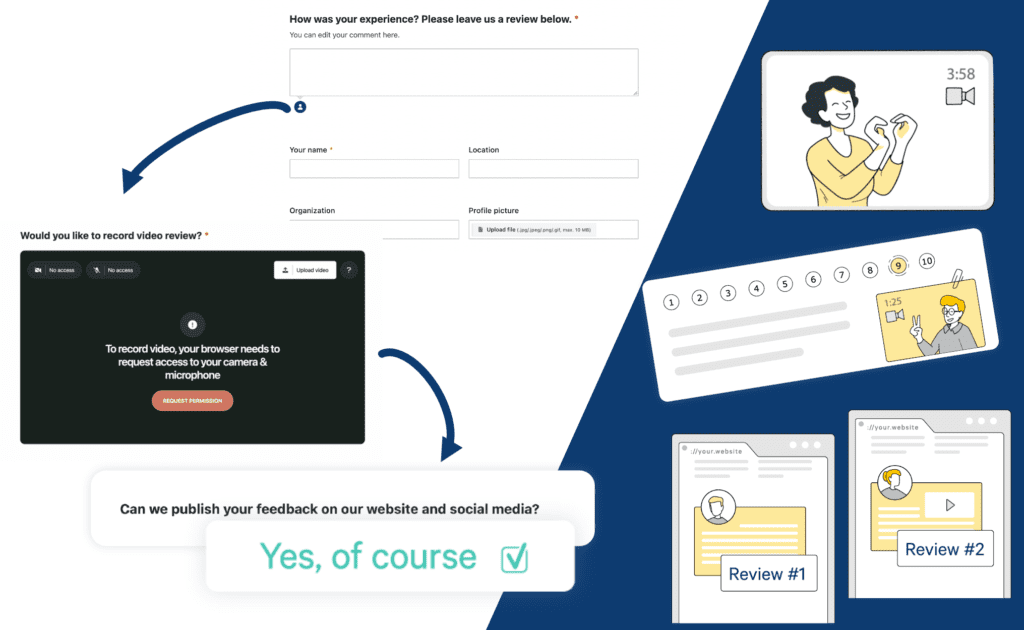 7. Keep the Response Targeted to the Customer and Cut Certain Phrases
Don't use phrases like "I think" or "I feel" in your response.
It's impossible for you to know the exact experience your unhappy customers have just had.
It's best to avoid stating opinions or making your own assumptions with a detailed response. Make it all about the customer and acknowledge they have an issue. Make them feel heard and seen!