How to Increase Average Survey Response Rates
A good survey response rate helps you make better decisions, and there are various ways you can increase it.
Here are some tips:
Keep surveys short and sweet
Use survey logic and branching
Make the respondents feel acknowledged
Send surveys at the right time
Use the right distribution channel
Keep Surveys Short and Sweet
You can increase survey response rates by keeping the questions short and sweet.
If people feel like the survey will take too long, they are less likely to want to take it. No one wants to see a long questionnaire with rows and rows of tick-the-box style questions.
One way of doing this is by only asking questions that are relevant to the topic at hand. Another way is by using multiple-choice questions or Likert-scale questions instead of open-ended ones.
This will make the survey quicker to fill out, and more people will be likely to complete it. Furthermore, seeing an easy-to-answer survey increases response rates.
Survey Logic and Branching
You can increase online survey response rates with logic and branching.
That is because survey logic and branching allow you to customize the questions according to the answers. Thus, people feel that their time is being used efficiently.
With survey logic and branching, people are only asked questions that are relevant to them. This personalized attention engages people and makes them want to take surveys.
Make the Respondents Feel Acknowledged
When conducting a survey, it's important to make the respondents feel appreciated. You can do that by sending a thank-you message after they have completed the survey. This shows that you value their time and feedback.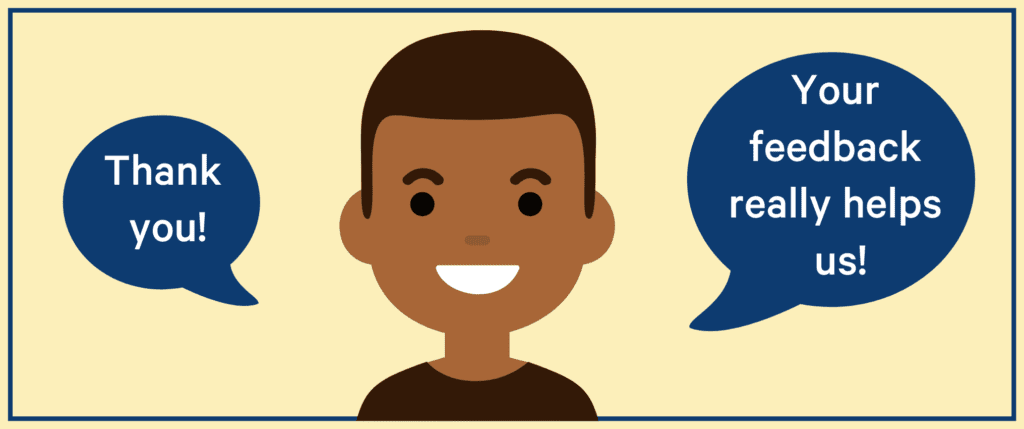 Once customers know that their opinion is sought, they will actively look for the next opportunity to partake in your survey.
Another way of making respondents feel appreciated is by offering an incentive for taking the survey. That could be in the form of a discount coupon or a free product.
Ensure that the incentive is valuable enough to make people want to take the survey but not so valuable that it skews the results.
Send Surveys at the Right Time
As mentioned earlier, timing can help make or break your survey response rates.
You need to send the survey when people are most likely to respond.
For example, you want employee feedback on the recent change of the coffee machine. Surveying employees immediately might lead to lower response rates because they haven't had enough time to form an opinion. It might also lead to a higher response rate but with mostly negative feedback.
A better time to survey would be a week or two after the change; people will get used to the new machine and form a more accurate opinion.
However, giving too much time might result in losing honest, top-of-the-head answers and introduce bias in the data.
Use the Right Distribution Channel
The final tip for increasing survey response rates is to use the right distribution channel.
One of the most common ways of distributing surveys is via email. However, this might not always be the best option. For example, if you're surveying people who don't use email often, then you're not going to get good response rates.
It's essential to think about who you're surveying and how they can be best reached.
Other options for distributing surveys include social media, postcards, and in-person. The following graph helps you see the acceptable survey response rate for some common distribution channels.
Speaking of the average and acceptable survey response rate, let's see how Trustmary performs compared to industry standards.