For dentists, maintaining a positive reputation is vital in today's competitive market.
With countless options available to patients, it is important to ensure that your practice stands out and is viewed favorably by both current and potential clients.
In this article, we will explore a range of effective reputation management techniques that can help you enhance your professional image and attract more patients to your dental practice.
Let's go over:
Leveraging online platforms to harness the power of patient testimonials
Tried and tested strategies
What leads to long-term success for your dental career
Essential Tips for Dentists on Effective Reputation Management Techniques
For dentists, effective reputation management techniques are vital for building a positive online presence.
Taking a proactive approach to reputation management is crucial for dentists looking to establish trust and credibility in the digital age.
Here are the tips:
Actively engage with patient reviews and feedback
Respond promptly and professionally to both positive and negative reviews. This demonstrates a commitment to dental patient satisfaction.
Regularly update website content,
Share informative dental tips on social media platforms, and
Utilize search engine optimization techniques to boost online visibility and attract new patients
Luckily for you, Trustmary can help you with all of those.
Let's dive into them in more detail.
Put Effort into Your Google Profile and Reviews
Google considers your dental practice to be a local business.
So you need to act like one.
Make sure you have created (or claimed) your Google My Business, and can be found on Google Maps.
Get Patients to Leave a Review
Never forget that getting great 5-star reviews is super important.
You can easily get them by asking them on-site to leave a review by using a QR code that directs them to leave a Google review.
Another great tip is to send them an automated review request a few hours after they leave your dental practice.
One great way to get more reviews in bulk and FAST is to create a review campaign with Trustmary.
It's the easiest way to create and send a review request campaign in few minutes.
Add Reviews to Website
Keep tabs on how you are reviewed by your patients on review sites. These can be, for example, Google reviews, Yelp reviews, and other niche sites for reviews, such as Zocdoc.
Did you know that you can add those reviews to your website?
For example, using a free Google review widget ensures that potential patients won't leave your site to look for reviews once you've gotten them lured it.
If you aren't a technical wizard, don't worry. Here's a short tutorial on how reviews can be imported and how a widget is created.
Share Patient Reviews on Social Media
Have you already created a Facebook Business page or an Instagram account for your dental practice?
Or a TikTok handle?
Dental practice reputation management is more than just checking what people think about you, it's also about sharing positive online reviews with potential patients searching for a new dentist.
If you have imported your reviews to Trustmary, you can easily create a social media post from individual reviews.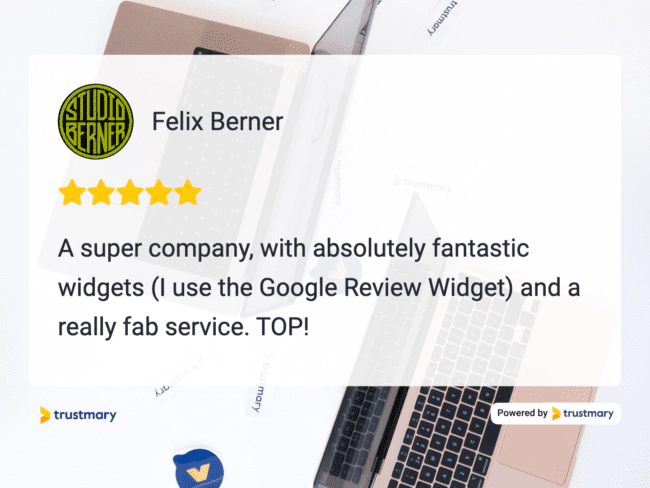 Understanding the Importance of Reputation Management for Dentists
Maintaining a Positive Online Presence
Ensuring a positive online presence is crucial for dentists when it comes to reputation management. By actively managing their online reputation, dentists can
Establish trust,
Attract new patients, and
Retain existing ones
This involves regularly monitoring and responding to online reviews, engaging with patients on social media platforms, and maintaining an up-to-date website with relevant information and educational content.
For example, proactively addressing patient concerns or complaints can demonstrate a commitment to patient satisfaction.
Additionally, sharing success stories or informative articles can showcase expertise and build credibility. Taking these steps can help dentists maintain a positive online reputation and foster a strong digital presence.
Adding reviews to website can help with getting star rating to search results. This can do wonders for your organic visibility in search engines!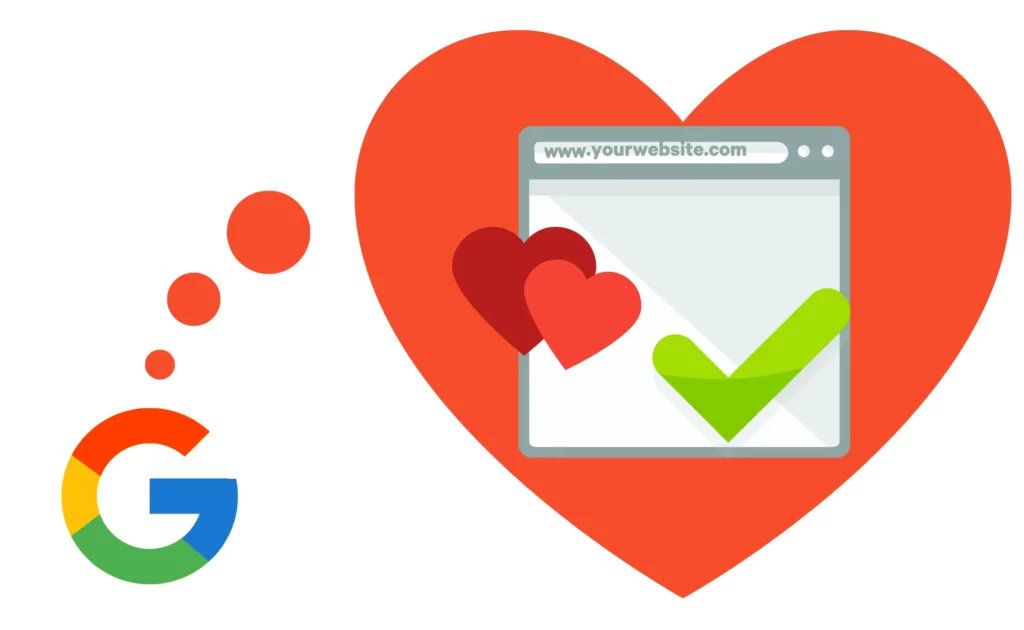 Handling Negative Feedback and Complaints
Addressing negative feedback and complaints is a crucial aspect of reputation management for dentists.
When faced with negative feedback, it is important to respond promptly and professionally, addressing the specific concerns raised.
By acknowledging the complaint and offering a solution, dentists demonstrate their commitment to patient satisfaction and highlight their dedication to providing quality care.
For example, if a patient expresses dissatisfaction with the wait times at the dental office, the dentist can apologize for the inconvenience and explain any measures taken to improve efficiency, such as implementing a streamlined appointment scheduling system.
By addressing the specific issue and offering a practical solution, dentists can not only resolve the complaint but also showcase their commitment to continuous improvement.
Building Trust and Credibility
When it comes to reputation management for dentists, ensuring trust and credibility is of utmost importance. Patients want to feel secure in the knowledge that their oral health is in capable and trustworthy hands.
Building trust and credibility can be achieved through consistent delivery of high-quality dental services and positive patient experiences. This can include:
Establishing clear communication channels to address any concerns or questions promptly
Demonstrating expertise through continued education and staying up-to-date with the latest dental advancements
Incorporating modern technologies and techniques to provide efficient and effective treatments
Maintaining a clean and welcoming dental practice environment
Encouraging patient feedback and testimonials to showcase the positive experiences of others
By consistently prioritizing trust and credibility, dentists can actively build a strong reputation and gain the confidence of their patients.
Utilizing Social Media for Reputation Management
Utilizing social media for reputation management in the field of dentistry can have a significant impact.
With social media platforms like Facebook, Instagram, and Twitter, dentists can engage with their patients on a more personal level, showcasing their expertise and building trust.
For example, sharing educational and preventive dental care tips through informative posts can position dentists as reliable sources of oral health information.
Furthermore, responding promptly and professionally to patient reviews and feedback on social media demonstrates a commitment to patient satisfaction.
Working with Online Reputation Management Tools
Working with online reputation management tools can greatly benefit dentists in maintaining a positive image and attracting new patients.
These tools allow dentists to monitor online reviews, manage their social media presence, and track their online reputation.
For example, dentists can receive real-time notifications whenever a new review is posted, enabling them to promptly address any negative reviews or concerns.
Additionally, these tools provide insights into patient satisfaction, allowing dentists to identify areas of improvement and enhance the overall patient experience.
By utilizing online reputation management tools, dentists can effectively manage their digital presence and establish themselves as trusted professionals in their field.
Over to you
Dentists can benefit from implementing effective reputation management techniques to maintain a positive image.
One crucial tip is to actively engage with online reviews, addressing both positive and negative feedback promptly and professionally.
Responding to patients' concerns demonstrates accountability and can help mitigate potential damage to the practice's reputation.
Additionally, creating and regularly updating a user-friendly website allows potential patients to access important information easily, reinforcing a professional image.
It is also essential to utilize social media platforms to connect with patients, share educational content, and build credibility.
Finally, actively seeking and encouraging patient testimonials can further enhance the practice's reputation and attract new clients. By following these tips, dentists can effectively manage their reputation and cultivate a positive online presence.
Guides for adding Google reviews to different websites