Did you know that a business location should have approximately 100 Google reviews that are left during the past 12 months before the overall star rating can be added to a website as a Google reviews badge?
But having those Google customer reviews on your website is not only necessary but vital for businesses in all industries and of all sizes.
Let us go over 5 reasons why you should add a Google reviews badge to your website, and how you can do that even when you do not have 100 recent reviews – yet.
What is a Google Reviews Badge
A Google customer reviews badge is a widget that can be placed on one's website that showcases a star rating summarizing all of the Google reviews that the company has received.
A Google badge does not showcase individual Google reviews, but rather your overall star rating. People still have to look for those separately, in case they are interested in reading the open comments and seeing individual reviews.
This neat and small badge can be the factor that either convinces your website visitors to buy.
Or the lack of it can lead to people leaving your site without hesitation.
However, a Google Reviews Badge is not the same thing as a seller rating.
What Is a Seller Rating?
A seller rating is what pops up on search ads when people google for a specific product.
They are something you cannot control, but they will automatically pop up in the Google shopping ads section.
They feature:
Overall seller rating
Number of Google reviews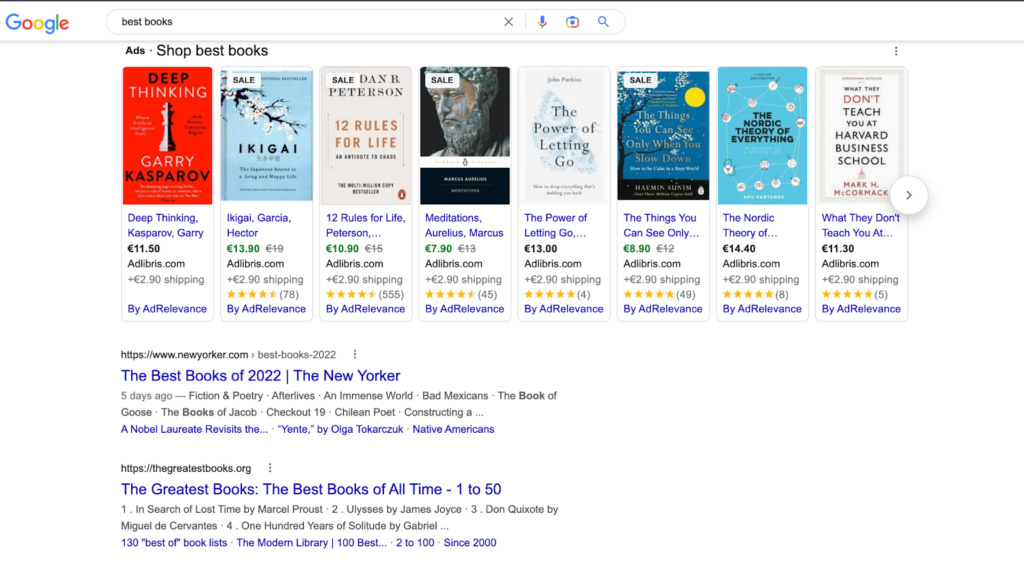 People are guided unconsciously by social proof and the opinions of others. Just by looking at these seller ratings, which book would you consider buying?
Yup.
Therefore, it is vital to
Set up your Google customer reviews survey to (regularly) get as many ratings as possible
Add a Google customer reviews badge to your site
Manage the overall and individual product ratings
To summarize, the main difference between the badge and the seller rating is that the badge can be placed on your website and the rating is visible to everyone in search ads.
Moving on to the importance of that said review badge.
5 Reasons to Add Google Reviews Badge to Website
Next up, we will dig into why adding a Google badge on your site makes 100% sense.
1. Better SEO Results
All website owners should be concerned as to how you rank with your top keywords in terms of Google SERP.
Thanks to Google putting more emphasis on helpful content, adding a Google customer reviews badge or a Google review widget manually to your website will, in fact, increase your chances of ranking higher.
Only after you get traffic to your site, can you start to optimize the results of your site.
2. Improve Trust
Ultimately, adding Google customer reviews to your site function as a visual way to add social proof to your website.
Social proof means that people trust other people, and often mimic their behavior.
We do also trust authorities, but seeing reviews from our peers is the strongest form of social proof.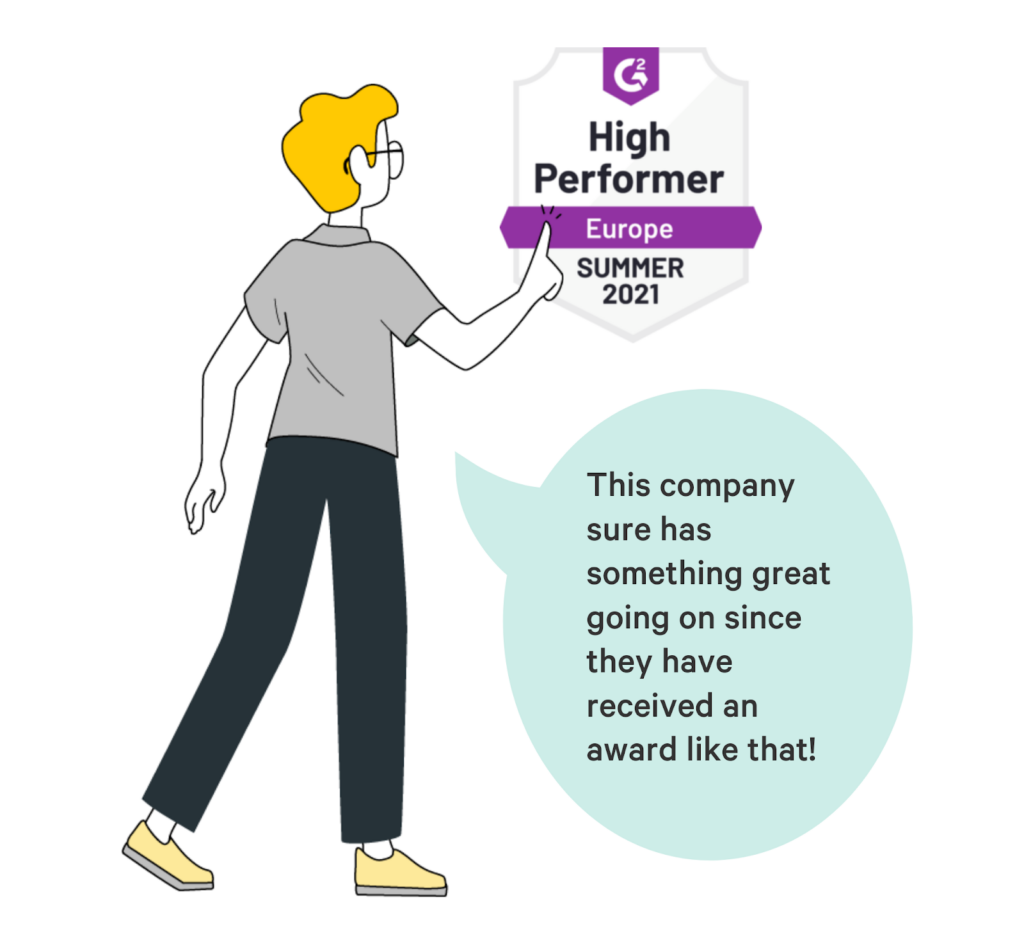 In case you only have a handful of Google reviews, a great way to tap into this superpower is to add a Google review widget. This way, you can showcase all reviews, or opt to show only the best reviews.
Adding Google customer reviews is a way to build trust in your brand. This brings us to the next reason to add a Google review badge…
3. Boost Conversions
When you get people to come to your website, show them what the purchase experience has been like to others.
This is a surefire way to boost conversion rates across your whole site. When people see relatable emotion-filled content, they are more likely to either buy or leave their contact information.
The same also applies to signing up for newsletters or webinars, or whatever your conversion goals are.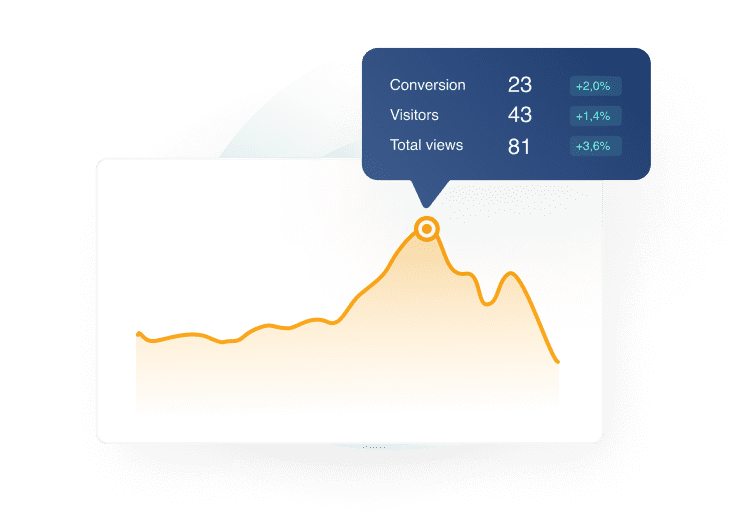 4. Fetch Review Data to Website Automatically
Once you have added Google customer reviews in one way or another, the review data usually gets updated automatically.
In other words, adding that Google customer reviews badge or Google reviews widget is a one-off thing you need to do.
After that, you can focus more on setting up a Google customer reviews survey to collect more Google reviews.
5. Reviews Generate More Reviews
Once you have Google customer reviews to show, they can be used to generate even more reviews to show.
This is, again, thanks to social proof. When customers see that other people have already reviewed you, they are more likely to do the same.
The same applies to making purchasing decisions.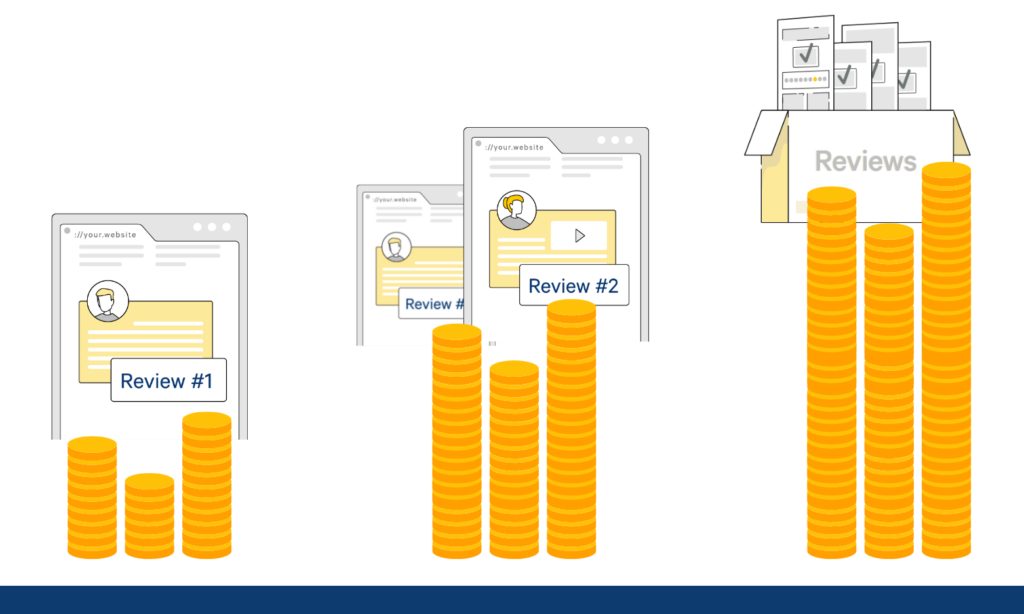 Display Google Reviews on Your Website
So, Google has stated that in most cases, a company needs to have at least 100 reviews within a particular country given during the past 12 months for the seller rating to appear on your site.
Especially for companies starting out, that can be an impossible task.
However, this is also fairly typical for even established companies as only a few companies have a review collection strategy in place.
It is proven that potential customers read reviews before buying anything from an online store or giving their contact information to ask for a quote on services. Adding those reviews to your web page would help tremendously with all conversion rates.
If you have those 100 recent reviews, you should head over to Google Merchant Center and integrate the Google Customer Reviews (GCR) badge code into your site with the help of this documentation.
If you do not yet fit the criterium, but still want to add a Google customer reviews widget, you can do that with Trustmary – absolutely free.
3-Step Process
Type in your business name. Trustmary will fetch your existing Google reviews.
Copy code snippet
Paste the code snippet on your website
Tada! No coding and web designing skills were required, and you can enjoy the benefits of having Google customer reviews embedded on your website.
Trustmary's visual editor allows you to customize the look of your review widgets in no time.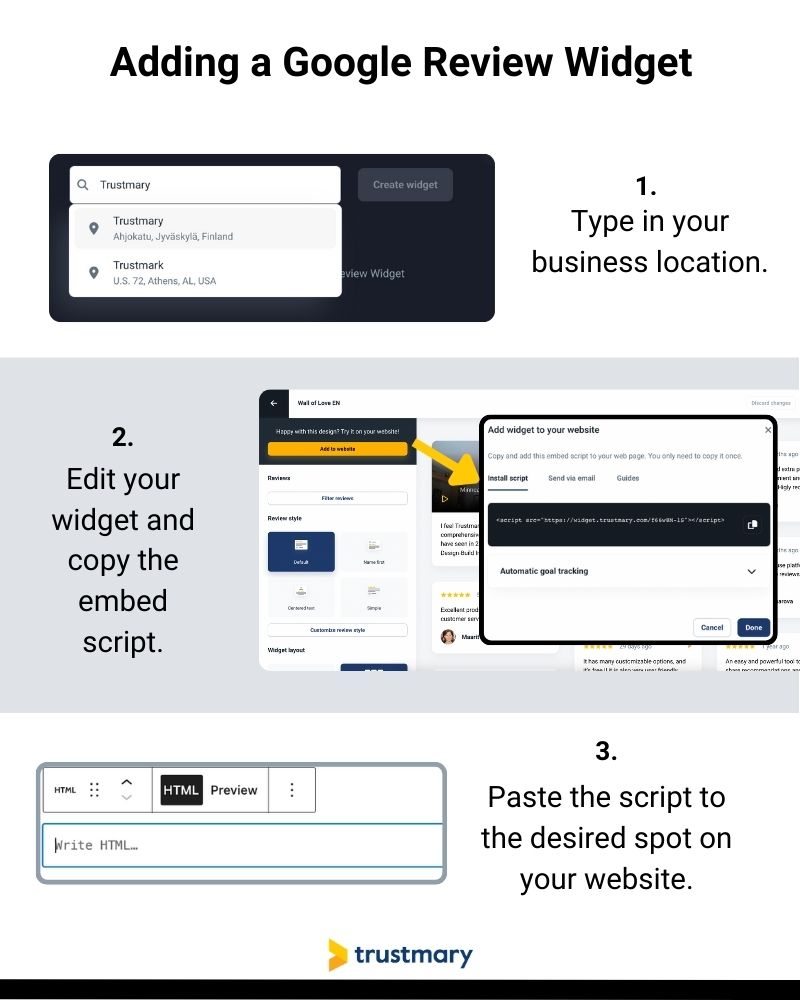 The process works just as simply with various classical website builder options, including:
Collect Valuable Feedback
On the one hand, seller ratings and reviews can be seen as a form of social proof for website users.
On the other hand, they are great for providing valuable feedback to the company as to how their customers feel about their products and services.
Therefore, creating and implementing a review marketing strategy where you automatically, for example, collect product reviews after each purchase is key.
Timing those review requests right matters in getting them flying in. The aim is to catch people according to the peak-end rule principle for maximum results.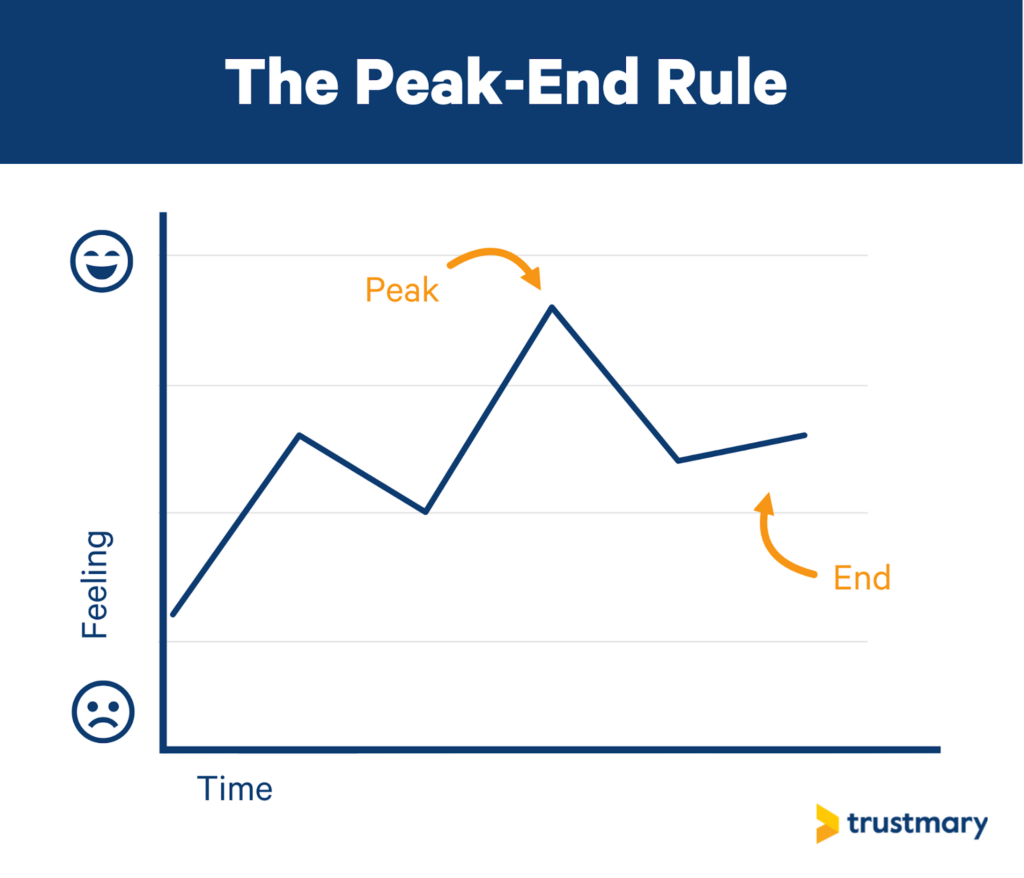 Reviews, Feedback, or Both?
Customer feedback is essential for learning whether you have successfully served your customers or not.
Reviews should be viewed as a form of customer feedback. Therefore, collecting feedback and requesting reviews should actually mean the same thing – and be gathered with the same process.
The less you need to burden your customers in the process, the better.
Trustmary users can set their review collection to autopilot. In addition to gathering reviews with Trustmary, you can enable Google customer reviews to be collected at the same time.
All you need to do is start your review campaign with Trustmary. Then you can watch those Google reviews fly in like never before.
Further Reading:
FAQ
How do I get a Google review badge?
Head over to your Google Merchant Center account & follow these instructions by Google.
If you are not eligible for that or find the instructions too complicated, try Trustmary's review widget on your website instead.
Import reviews
Create widget
Copy-paste the website snippet to your website
Once implemented, the widget fetches new data automatically from Trustmary.
What is a Google Reviews Badge?
A Google customer reviews badge is a small widget that can be added to your website to indicate your overall star rating in Google.