Perintäritari: "Referral marketing is the most important channel for us in reaching new clients"
Perintäritari is a Finnish company that specializes in debt collection and has more than 30 years of experience in the industry. During autumn 2019, they first started to use Trustmary's online word of mouth service and have used it to this day.
During that time, they've got 140 responses of which 27 are referrals. Their response rate is 25% and their NPS is a staggering 77. You can read more about NPS and the average scores for different industries!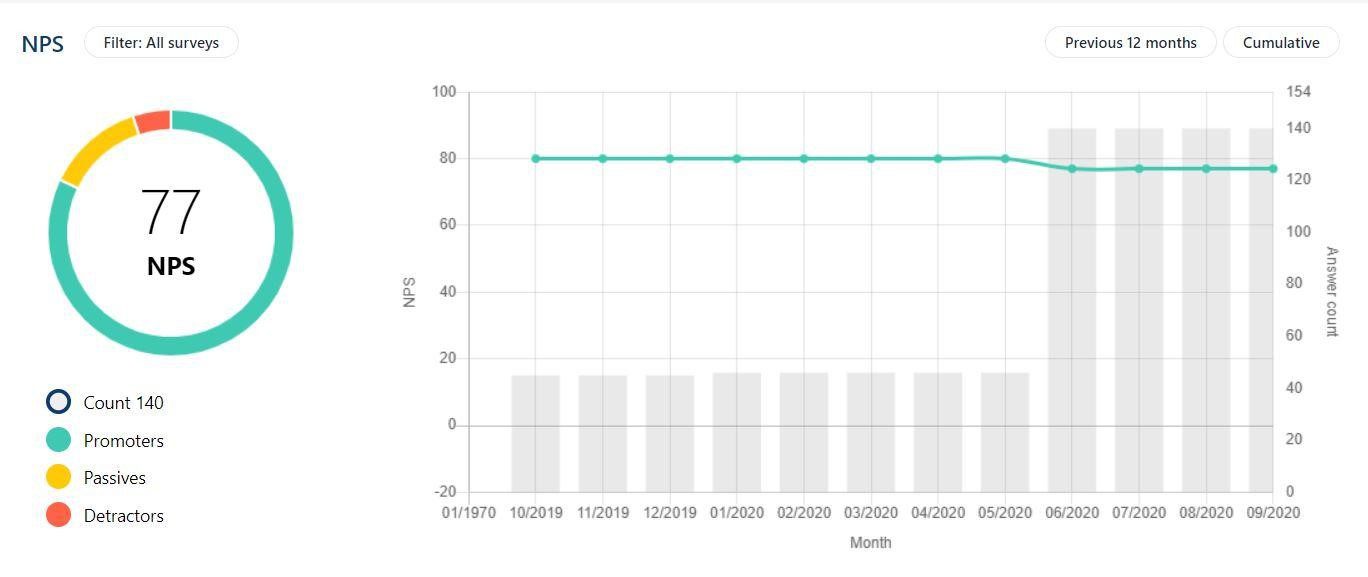 High customer satisfaction is a competitive advantage
Even though Perintäritari has an exceptionally high NPS score, they've made it their priority to reach out to all the customers, who aren't currently recommending them to find out how they could improve their services. Their aim is to be able to serve all of their customers even better in the future.
"Trustmary is the single most important tool for us in measuring our customer loyalty and customer satisfaction. If we would've done the surveys by ourselves, I don't think our customers would've been as honest as they now have been", Järvinen reflects on the reasons why they are using Trustmary.
More sales with referrals
In addition to measuring their customer experience and customer loyalty, Perintäritari actively uses referrals in their sales and marketing. One of the concrete examples of this is the carousel, which they've embedded directly onto their website that showcases all their referrals.
Free translation of the comment below:
What our customers say about us:
"A nice customer experience overall; fast, friendly and professional service, ethical way of working and a really effortless and stress-relieving experience."
Jere Suominen, Innosivut (Company) / Turku (city)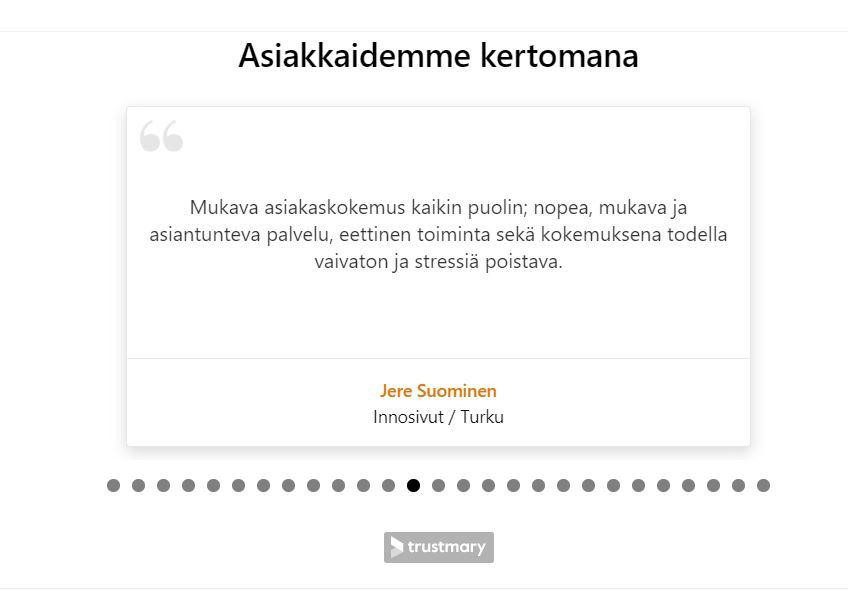 "Referral marketing is the most important channel for us in reaching new clients. We do our job as well as possible and we aim to always exceed our clients' expectations. If we succeed in doing this, we love to share their experiences for other to see as well. This is where Trustmary has really offered us the best possible help. We couldn't even imagine our website without the Trustmary referral carousel there anymore", Järvinen concludes.