Using reviews in marketing, aka review marketing, is becoming more and more important for companies across industries. All companies that use Pipedrive as their CRM now have an easy way to display, collect and manage all existing reviews in a way that keeps their standard workflow intact. Trustmary's co-founder Arttu Haho chatted with Evolve's Sales Director, Bruce Bignell about all things Pipedrive in December 2022. Tune in to learn how anyone can utilize Pipedrive to plan and achieve their review marketing goals. This article summarizes the main points of the podcast, but you can also listen to the full version below.
https://www.weevolvebusiness.com/evolve-pipedrive-podcast/37-trustmary-arttu-haho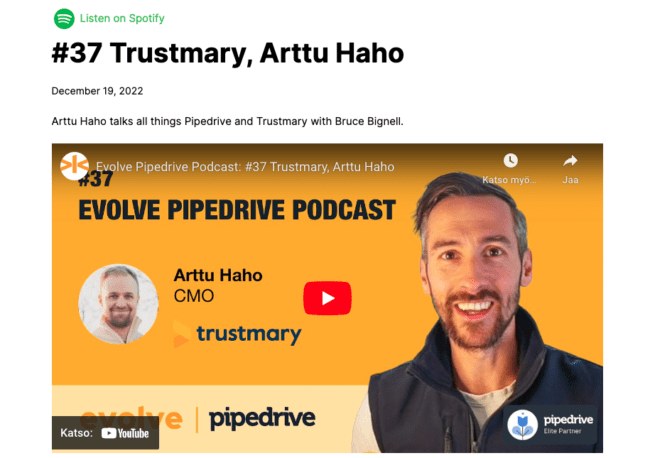 Evolve+Pipedrive+Trustmary
Evolve are Pipedrive Elite Partners that help their customers with implementation, consultancy, and training in all matters related to Pipedrive. They are based in the UK but operate globally thanks to the remote possibilities available.
– From the first meeting with Trustmary, we were convinced. It was so easy to use and we started using it ourselves as well, Bignell states.
Trustmary is a martech company that enables companies to display reviews on their website and to manage all social proof in one single platform. However, Trustmary did not start out as a software company, but it first focused on producing high-quality customer testimonial videos for its customers.
– We want to help companies build trust in their customer base. That has been our goal from day one. Now, we have more advanced tools for doing that, Haho explains the background of the company.
There is a native integration between Pipedrive and Trustmary. That means that whatever filter one can create in Pipedrive, can be used as a trigger to, for example, send out a review request from Trustmary. The whole process is fully automated so that the salespeople do not have to change anything in their workflow.
Trustmary has also used Pipedrive for over six years already and knows the system inside and out.
Social Proof Matters across Industries
Bignell and Haho agree that all decision-makers are human beings, and are affected by the opinions of others. Therefore, having all types of social proof on your website is important. Social proof can be in form of reviews, testimonials, or video testimonials.
The idea for developing software for collecting reviews, testimonials, and video testimonials actually came from Trustmary's customers that had realized this need and wanted to add more social proof to their website.
– Our customers wanted to have an easier way to collect new reviews and testimonials. Producing a high-quality video testimonial is pricy and time-consuming. With Trustmary, one can now collect hundreds and or even thousands of all sorts of social proof with a fraction of the cost, Haho states.
Bignell is on the same page with Haho on the importance of having social proof as one of the key elements of building trust online.
– Building trust really makes a difference in the B2C sector, but it also is a key element in the B2B industries nowadays from the decision-making standpoint, Bignell continues.
One important factor to keep in mind is that all consumers have grown to be a little more critical when it comes to reading reviews.
– Back in the early days of the internet, having negative reviews was positive, because it made you believe in the reviews being authentic. Having a five-star review was not the best goal to have. Nowadays, social proof has matured so that having over 4,2 stars is good, and then one can have the qualitative part which helps to resonate even deeper with the audience, Bignell concludes.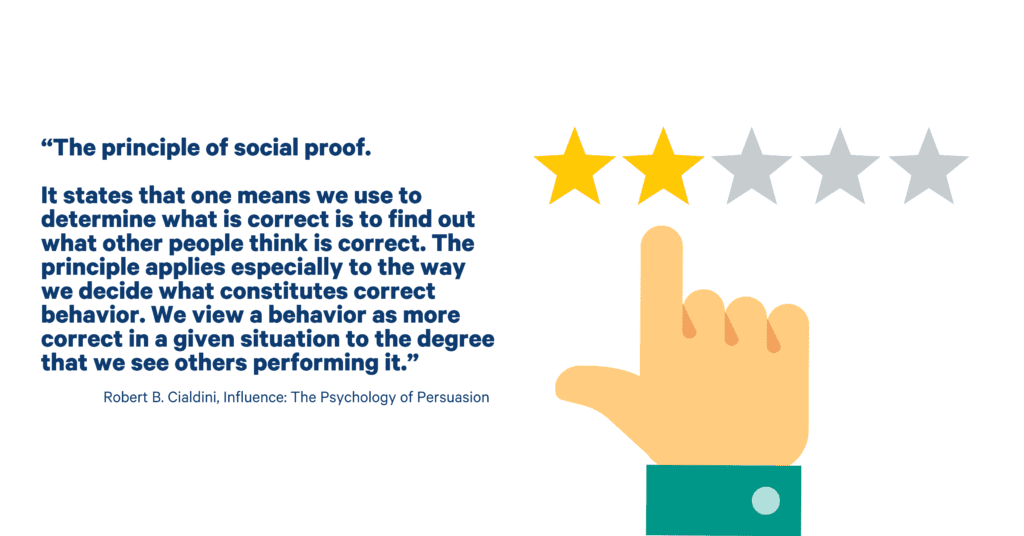 Top Tips for Trustmary Users
Here are some top tips on how to get the most out of doing review marketing by using Trustmary together with Pipedrive.
Do Not Be Afraid to Ask for Reviews
If you never ask, you will never get reviews.
– It is a very common scenario that our customers think that they will not get any reviews, Haho starts.
However, this is often not the case. Companies just have not had a process in place that would allow them to ask for reviews systematically from all customers before.
– I cannot recall a single case where a customer would not have gotten any reviews, he continues.
Focus on Relatability of Reviews
Bignell and Haho also touch up on the matter of whether it matters if a company has expert reviews, customer reviews, or both.
– In the B2B space you might have G2 reviews where you can see what actual users have thought about software. But then you can look at things like Rotten Tomatoes where you find critics' scores and users' scores for movies. What if the critic score is low, but the user score is high, which matters the most, Bignell ponders.
Haho highlights that you should know your audience to be able to get the best results with implementing reviews on your website.
– If your target audience consists of experts, they will trust the opinions of others experts. They are peers to one another. Then again, if your target audience is made up of laymen, you trust the reviews of people similar to you rather than experts, Haho concludes.
Automate the Review Collection Process
The easier you make your review collection on a company level, the better results you will get.
– As there are thousands of different ways to set up filters and triggers in Pipedrive, it is beneficial to evaluate your customer journey and decide where you would like to measure customer satisfaction and collect reviews, Haho says.
He goes on to say that even stages of deals can be automated. A review request can be sent at any given point. When the process is set once, there are no user errors and companies can ensure that they ask for reviews regularly and from the whole customer base.
– The best part is that this review and feedback information will then be pushed back into Pipedrive, so everyone is up-to-date as to how a single customer is feeling towards you, he continues.
Get Individualized Reviews for Employees
When you automate your review collection process, it also offers the possibility to collect targeted reviews for employees. This is one of Haho's favorite use cases of Trustmary.
– In the real estate business, we have seen how beneficial it is to have feedback forms and reviews for every real estate agent. Whenever anyone closes a deal, the feedback they possibly receive will also be shown to them directly. These can then be added to their personal information online, Haho says excitedly.
This helps each real estate agent to get more customers, as the reviews they get are often very person-oriented in nature. All potential customers that relate to the reviewer are then more likely to contact the agent in question, as they feel this will be the best fit for them.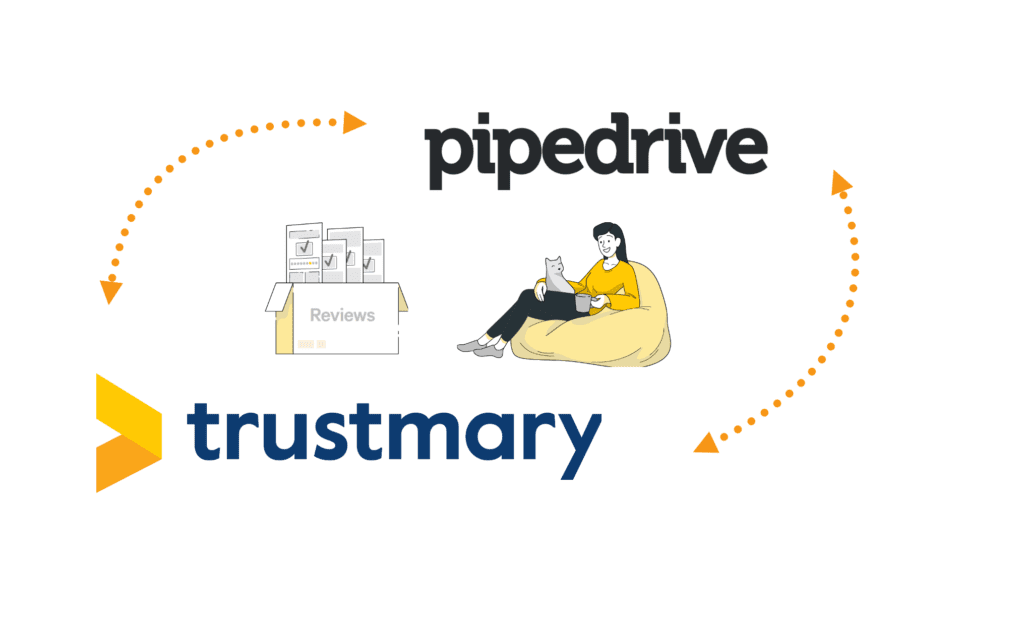 Other Themes Discussed
The Trustmary journey in more detail
How Trustmary integrates with Pipedrive
The biggest personal learnings on being relatable
The roadmap for Trustmary
Customer-Led Growth by Trustmary
Here are the summaries of previous social proof podcasts done in English: