10 Proven Strategies to Make Targeted Lead Generation Easier
Identifying the ideal target group of the audience will not solely guarantee success.
It is vital to use effective marketing strategies for the right set of audiences.
Let us discuss ten effective strategies to generate qualified leads.
1. Use Blogs to Create Valuable Content
Blogs are essentially used to share thoughts and emotions with people. But it can also serve as a targeted lead-generation tool. How?
Create valuable content with your blogs that deliver education or entertainment. You can convey the brand persona through these blogs and create a lasting impression.
When your blog educates and entertains customers without the intention to sell, they can connect with your brand.
Customers start trusting your brand, which is the main ingredient for a loyal customer base. Sharing this content on social media channels can be a great tool to improve brand awareness.
Generate more leads by investing in a quality blog and converting them into customers.
Share engaging and relevant content.
Encourage some form of action like subscribing, sharing, downloading, etc., with a clear call to action (CTA).
Include subscribe and unsubscribe options for your customers.
Create SEO-friendly blogs to rank them on the search engine result pages.
Promote the blog on your social media pages.
2. Use Effective Landing Pages
Landing pages create the first impression with your customer. They are the first web page they view about your brand.
The main goal of a landing page is to make the customers take the desired action that benefits your brand.
The goal could be to capture user data like contact details, make a sale, subscribe to a newsletter, etc.
An effective landing page must have the following elements.
Landing pages should target a specific audience. It would help if you created different landing pages for different segments of customers. The main aim is to personalise their experience and improve conversions.
Offer something valuable to the customers for them to do the desired action. Your offers can include a free trial, a free resource like a guide, free webinars, etc. The freebie depends upon the type of product/service you offer.
Add elements like popups and forms that can have a massive impact on your lead generation efforts.
Don't forget to showcase social proof like reviews and video reviews.
Make your landing pages attractive by including killer elements:
A catchy and click-worthy headline
Interesting sub-headings
A powerful CTA
Highlight your key customers to build trustEmphasise benefits rather than features
Mobile-friendly landing pages
Create urgency with a scarce, time-bound offer
SEO-friendly landing pages
3. Design Optimised Contact Forms
Contact forms can be used to collect information about your leads. This information can be used to segment the customers and decide if they fit your customer avatar.
Optimising the contact forms to collect relevant information can increase targeted lead creation.
Moreover, it must be easy and not time-consuming for the customers to fill out these forms.
Make sure to follow these guidelines to optimise your contact forms.
Make the contact form short and sweet.
Include a strong CTA.
Adhere to privacy laws and incorporate them on the contact page.
Make the phone number optional.
Optimise for mobile phones and enable auto-fill features.
Use easy drop-down menus to fill out the form.
Add some extra spice with social proof. Trustmary offers lead generation forms that impress your visitors with customer reviews.
4. Email Marketing Lead Generation
Email marketing, especially outreach campaigns, involves collecting contact details from customers via an opt-in form.
One way to make your customers opt-in is by providing a valuable offer free of cost. A free e-book, printable checklists, etc., can be offered to get that information.
The lead generated by opt-in forms is more likely to fit with your customer avatar because people who find value in your offering are people who will be ready to purchase from you. Your subscribers know you and your brand's personality.
Email marketing is a definitive way to improve conversions, provided they are nurtured properly. You are not stuffing your communications with people who are not interested. Instead, you have targeted people who have voluntarily subscribed to your marketing messages.
Optimise your email content for the targeted segment with these tips:
Create personalised content that is interesting and engaging.
You can share industry trends, product information, sales updates, market your blog, and so on through emails.
Curate engaging subject lines that make the customers open your emails.
Maintain the brand tone in your emails.
Use simple and straightforward layouts and designs.
5. Speak at Public Events
Events are a great way to meet people with similar interests.
Seminars and webinars are great places to generate targeted, quickly convertible leads.
Moreover, prospects love to connect with the face behind the brand they love.
These public events enable you to display your expertise in your industry. You can utilise the platform to differentiate your brand from your competitors by communicating the value you deliver.
Participating in public events also enables forming of genuine, lifelong relationships.
6. Develop a Referral Program
When satisfied with your products and services, customers will be glad to refer your brands to others.
Word-of-mouth marketing is the best way to create a band of loyal followers. They share positive information about your brand with people in their network.
Make it easier for your high-valued customers to share information about your products. Make sharing by placing a click-to-share button or likewise.
You can also develop a reward policy for referrals so that you are encouraging them to do so. Design programs like cashbacks, offers, discounts, etc., for every referral.
Don't forget about reviews: people actually trust reviews as much as personal recommendations from a friend or family member.
7. Engage on Social Media Platforms
Brands can engage with customers at a personal level on social media platforms. These platforms have essential tools to generate targeted leads.
You can garner a lot of information about customer demographics and buying behaviour. Segmentation is easier and more accurate with social media lead generation.
Social media platforms offer numerous tools and services for marketers. They offer business accounts that enable you to analyse customer profiles and segment them. The platforms provide statistical information regarding their customers, which is very insightful in marketing.
The choice of the platform also depends on the product/service you are offering.
LinkedIn is one of the best platforms for targeted lead generation. This might be because of the professional nature of the platform.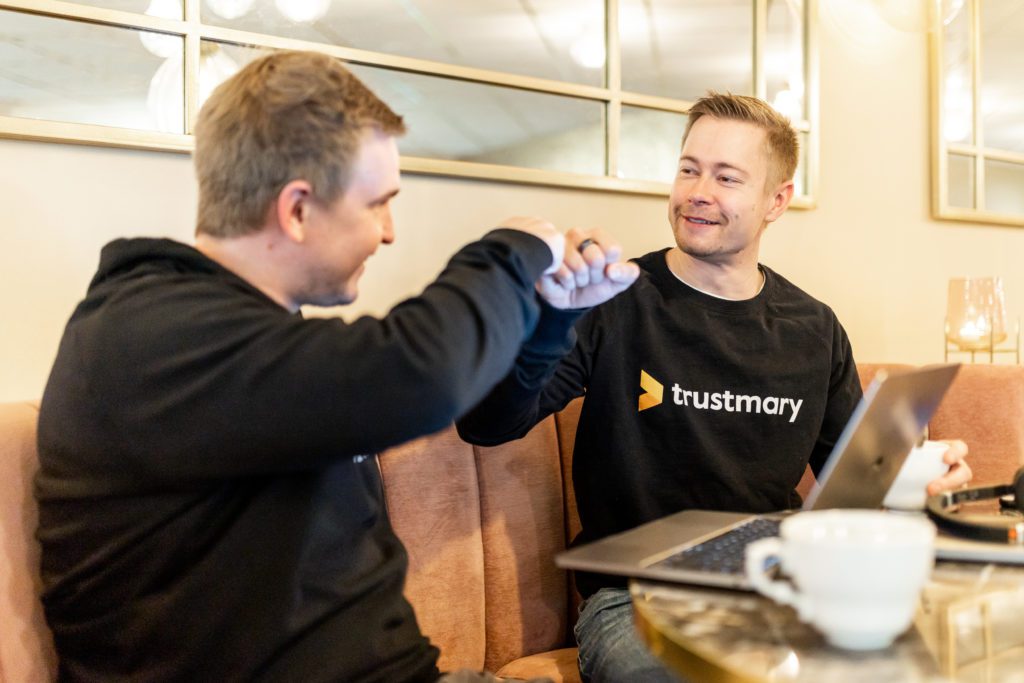 8. Interactive Chatbots and Feedback Widgets
Digital marketing enables customers to interact with your brand 24/7.
It is very common for customers to have queries about the offering before purchasing. The brands must clear the doubts immediately for successful conversions.
It is impossible to be available for customer queries all the time. Provide real-time assistance with AI-powered chatbots that are available around the clock.
Chatbots and feedback widgets can also gather customer information for further follow-up by executives.
9. Ads on Various Platforms
You can use platforms like Google, Facebook, LinkedIn, etc., for advertisements.
They have paid Ad services that target customer segments. These platforms have millions of users, and you need to be present where your customers are.
You can generate a considerable number of leads by advertising on these platforms.
In addition to targeted leads, you also show your presence and earn the trust of your customers.
Target your campaigns based on your segmentation. Make your ads attractive and clickable to get the most out of the marketing investment.
10. Trial Marketing
Letting your product/service market itself can be the best way to build a loyal customer base.
You can offer a demo period or a free sample of your prospective customers. This way, you give them time to decide if they want to make a purchase.
They will definitely make a purchase if they are impressed with the quality. These customers already know that the product is helpful.
In addition to making a repurchase, they might also spread the word. Marketing your free trial is also important to inform them of the offering.