Tips for Sending NPS Email Surveys to Your Customers for Maximum Results
We can all agree that the most important asset of any business is its clientele. Therefore, it's crucial to take good care of your customers and to keep them happy and satisfied.
Companies can achieve this in many ways, and they're getting quite innovative in asking for customer feedback. However, the classic NPS survey is unbeatable. It enables companies to identify their loyal customers and map out what the customer experience is currently like.
By letting the customers voice their opinions, companies can gain valuable insights into their product or service.
Net Promoter Score (NPS) emails are excellent ways of measuring the success of your business. If you're interested in figuring out what your NPS score is, find out how to craft and send the NPS email surveys by following this article.
How to Measure NPS via Email
Whether you knew this before or not, you can measure the NPS of your business via email. The NPS email results can help you advance your product in many different ways, but only if you craft it efficiently.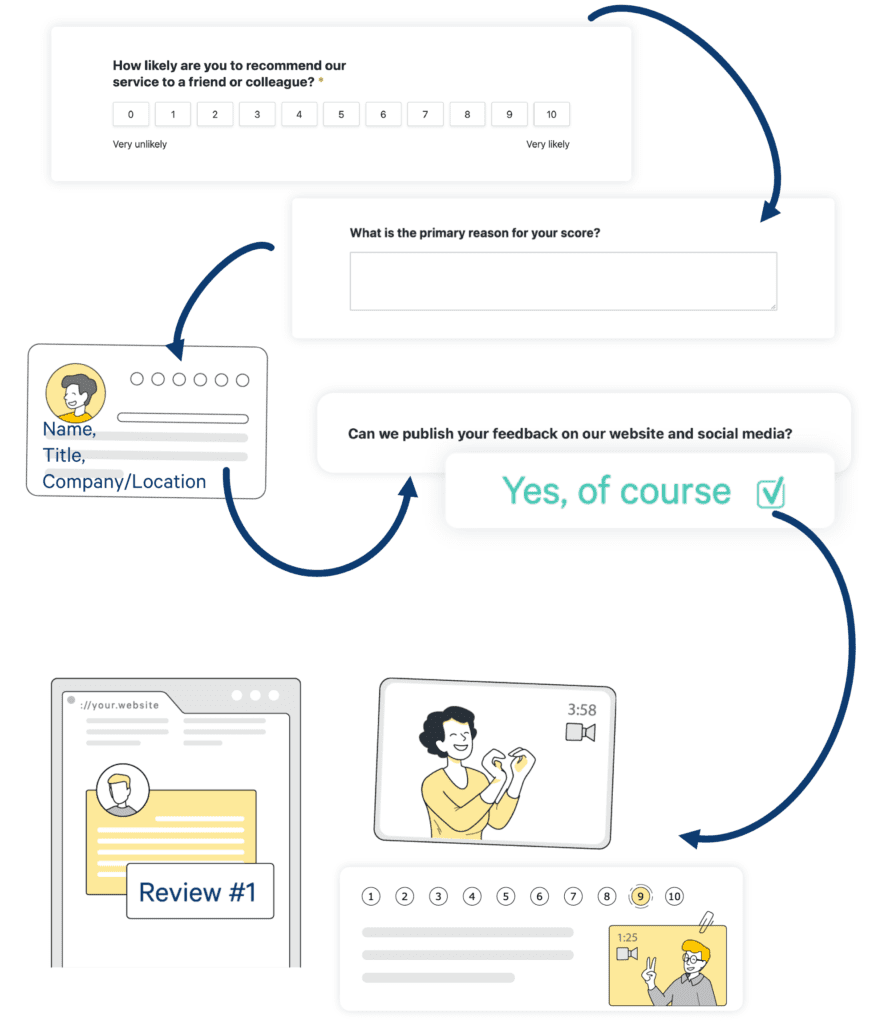 Measuring NPS via email implies sending chain emails to all your customers that consist of a survey. Then, customers have a time limit by which they need to send their feedback, possibly with commentary and explanation. The response rate on average for NPS emails is not quite high, so the companies need to put in more effort in creating them to get the maximum results.
Designing an NPS email is not rocket science, but you need to keep a couple of things in mind to get the best outcome. So, here are a couple of tips for optimizing your NPS emails and making them noticeable.
Keep it Short and Sweet
In today's pace of life, no one has the time to spend even 10 minutes on completing surveys from various brands. The first thing a person sees when they open an email is its length. It can often determine whether someone will read it or not, let alone complete it.
That's why it's important to keep the questions short and sweet. With shorter surveys, more people are going to engage with it and actually complete it. Although it can be tempting to add more and more questions, remember that the more questions you add, the less likely people are to complete the full survey.
Adding numerous questions will most likely have a devastating effect on your response rates. Aim to have the open and response rates the same number!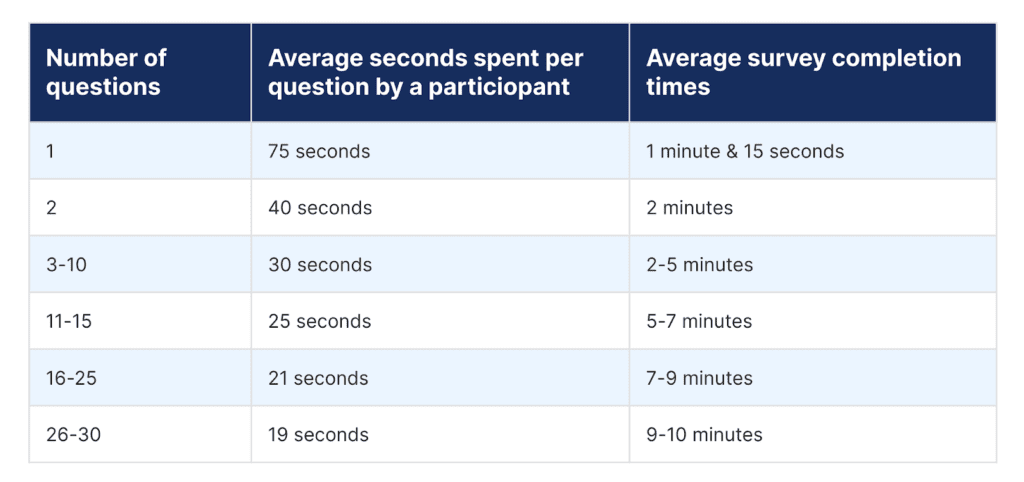 According to Hiver, people will think longer on the answer to a specific question, if the survey only consists of one question. Similarly, the amount of time spent on each question decreases when the number of questions incerases.
Simple questions that use a likert-scale for answering are a great way to go, as they require the least time and can be completed in a couple of minutes. However, add the possibility to give open feedback. This brings the best results, as it's not mandatory, but voluntary.
Optimize Them for Mobile Users
Smartphones are now used more than ever. Especially for survey completion, people tend to grab their phones during a work break, commercial blocks, or while waiting for the bus or metro.
If you fail to optimize your survey for mobile users, it can happen that customers willing to complete the survey can't as they find out they're using the wrong device.
To avoid this from happening, make sure your NPS email is mobile-friendly by testing it on a device before sending it out to the public. In that way, you can catch errors and fix them before emails launch.
Ask People to Give You Reasons
If there's something you would like to find out more about, you can ask your customers to provide additional reasoning. If other questions are short and simple, you'll be surprised by how many people choose to answer the optional questions and provide some further information.
These questions can be very valuable to brands as they give more detailed reasoning. With scales, companies can get a rough idea of what's good and bad regarding their product, but only with written answers do they get a complete picture.
Personalization Is Important
Even though this might seem like an additional hassle to many companies, each positive and negative detail can greatly affect the user experience. That's why even small details such as personalization can vastly improve the customers' feedback and response rate.
Keeping this in mind upon crafting and designing your next NPS email, make sure to add these personalization touches and see the difference in results by yourself. People love it when someone addresses them by name or includes any other special signs of affection.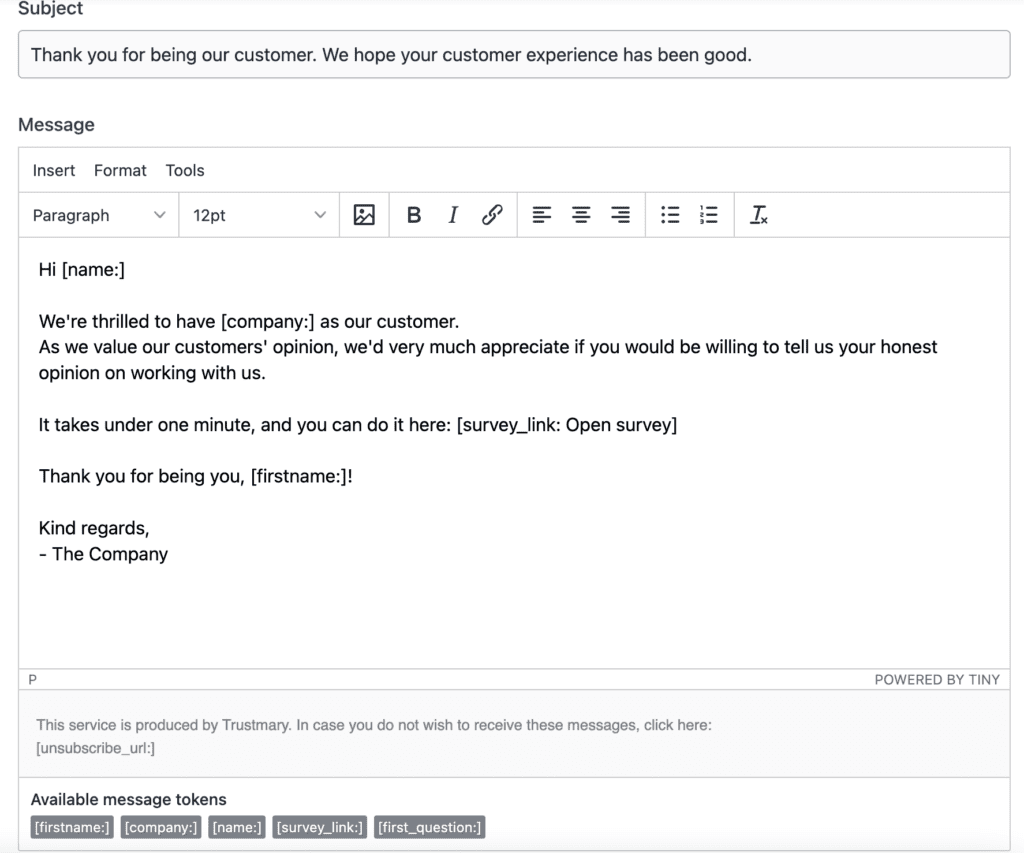 Although personalization can add several additional steps during the crafting process, the outcome will be worth it! By using Trustmary, you can add the personalization effortlessly to the message while you craft it.
Use Reminders
Even after you craft the perfect NPS email, you still might see low response rates. Why is that? Once your customers open the email, they lose the notification, and the email gets lost in the inbox.
Not everyone has the time to complete the survey right away, and even if they intended to complete it at some point, they might simply forget about it over time.
Here's an example how you could use automation to eliminate all manual processes.
Add contact to the list
Wait for 2 days
Send NPS survey via email
Wait for 2 days and in case no response
Send NPS via SMS (or an email reminder)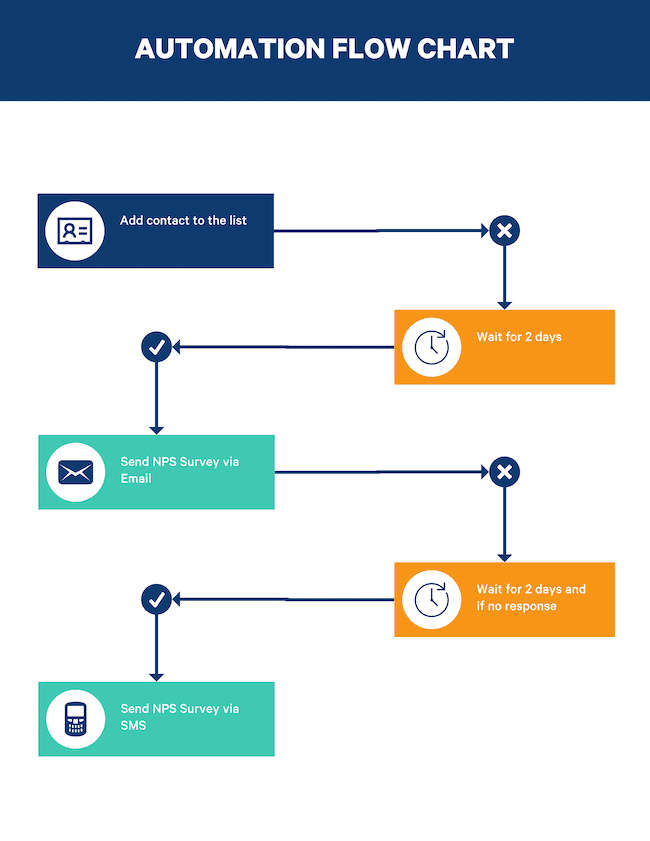 That's why it's a good idea to send a follow-up email once you see the responses aren't coming in anymore. It's a simple and effective solution to remind your customers about the survey if they intended to complete it but forgot about it.
Using this method, you can instantly increase the response rates, and repeating this step two or three times can motivate people to send their replies without overdoing it.
Send Them at Specific Times
Statistics of your customers can help you decide when to send NPS emails. Gathering information about when your customers are most active and likely to respond to surveys can help you choose the most appropriate time to send them.
For example, no one wants an NPS email notification waking them up at 3 am. So, make sure to send your emails at a reasonable time of the day.
You can test different times, but keep in mind that the best way to go is around 6 am at the start of the day, around 2 pm for a lunch break for B2B, or around 8 pm just after dinner for B2C customers. For additional personalization, consider the different time zones of your customers.
Conclusion
To sum it up, NPS emails and customer feedback can help you with numerous business decisions, as they bring to light what customers like, don't like, and what they would appreciate in the future. By implementing them, your business ideas are more likely to be well-received by the customers.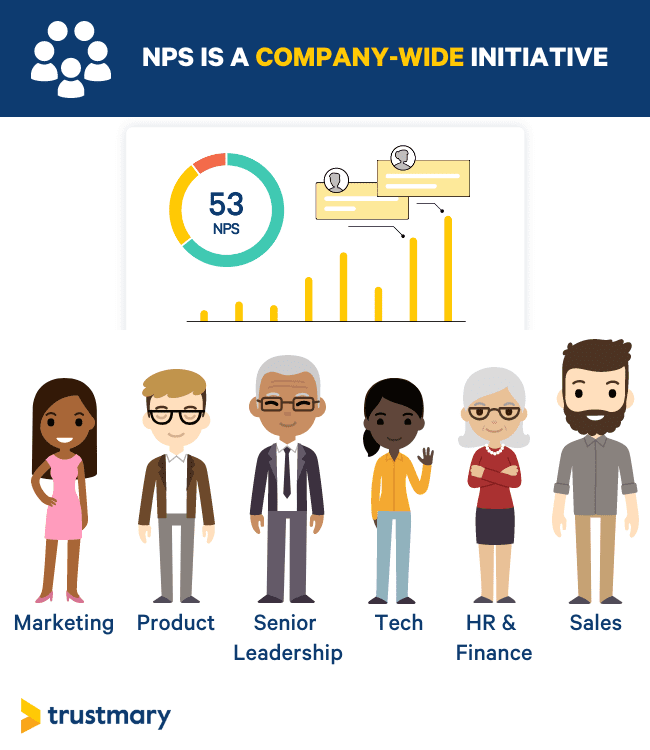 Various features of NPS emails can affect the customers' response rate. To make sure you're getting the maximum results, optimize and personalize your NPS emails by using the above mentioned steps when designing them.