1. Share Customer Testimonials
Encourage customers to share their testimonials. Reach out to existing customers and ask them to share their experiences.
A single email can bring lots of customer testimonials that you can share on your website, blog, social media, press releases, and other channels.
Here is an example of how Life BEAM shares customer testimonials on Facebook: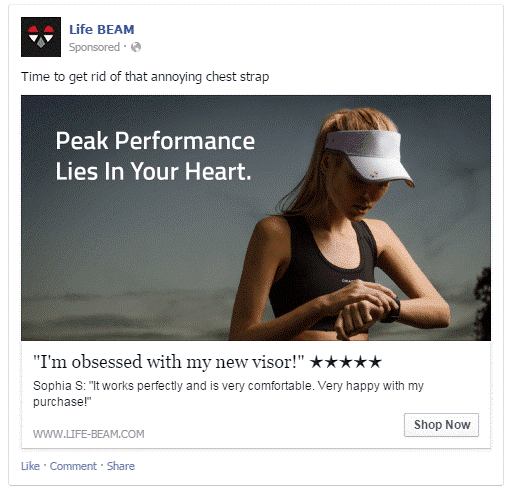 The thing is not all the customers bother sharing their reviews. You must reach out to them to get their review. Compensate them for their time and effort. These reviews are very helpful in generating positive word of mouth.
You also need to find and share testimonials from third-party websites such as Yelp, Google Maps, and niche review sites. You need to share these customer testimonials with your target audience. This is how word of mouth will work for your brand.
2. Focus on User-Generated Content
User-Generated Content (UGC) plays an essential role in word of mouth advertising. Potential buyers find user-generated content 9.8x more impactful than influencer generated content when making a purchase decision.
UGC includes all types of content including:
Videos and photos
Hashtag campaigns
Reviews and customer testimonials
Forums
Facebook group
Here is an example of how Sephora creates and showcases UGC in a style: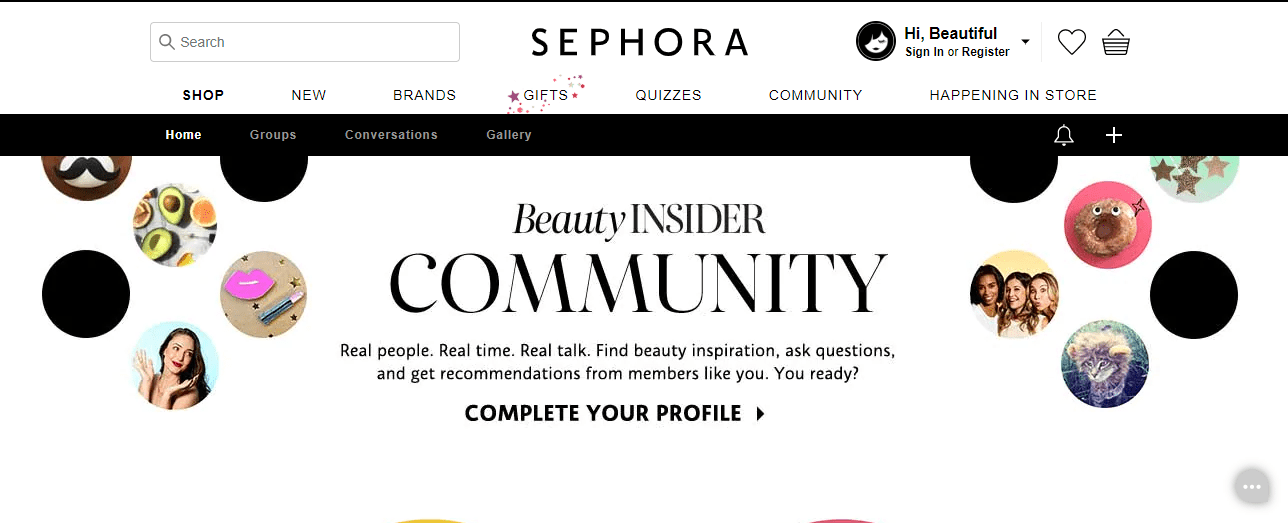 It has developed a massive community of customers where they share photos, videos, ask questions, and more.
You can create a similar community for your brand and generate content that people will read, share, and engage with. Nothing works better than UGC for word of mouth advertising.
Where to begin?
Start targeting millennials if they are part of your target audience because millennials contribute as much as 70% of all user-generated content on the internet. Target them, invite them to your community, and compensate them to actively participate in the community.
3. Create a Customer Loyalty Program
Nothing beats customer loyalty program when it comes to positive word of mouth marketing. As much as 52% of consumers will join a loyalty program of a brand they are loyal with.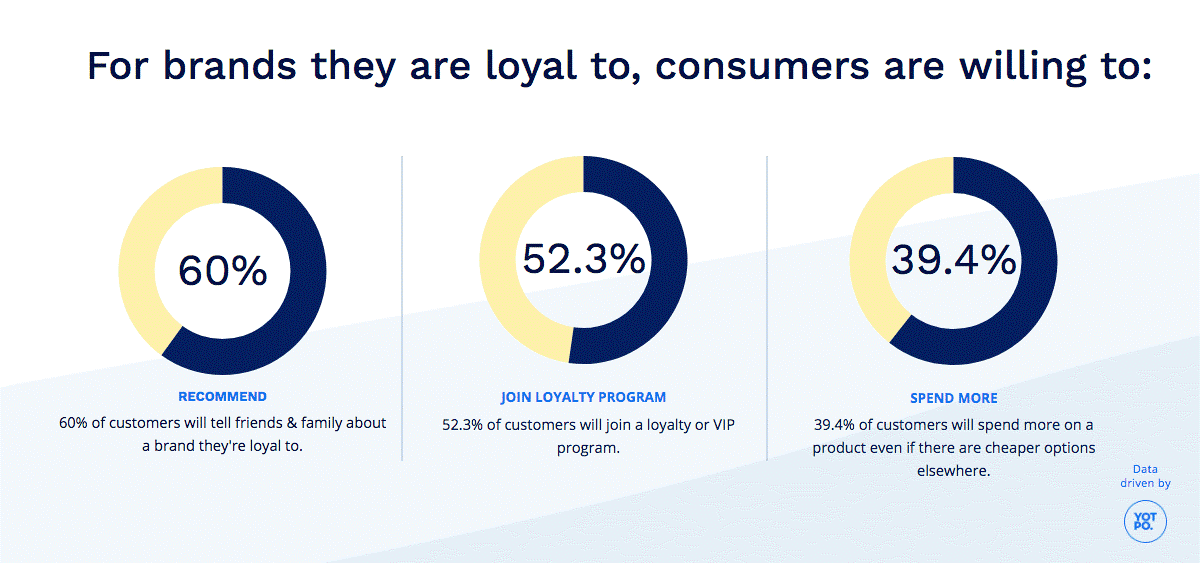 A customer loyalty program will reward customers for recommending your product to their friends and family. Dropbox used this strategy which helped it grow by a whopping 3900% and it acquired 4 million users in as low as 4 months.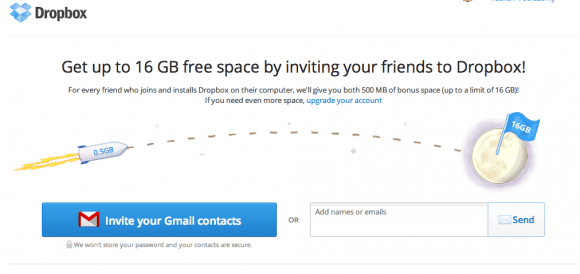 It's a simple referral program that rewards current customers to invite their friends. Creating a reward program like this can turn the tables for your business. It will work on full autopilot.
Here is how to create a customer loyalty/reward program for your business:
Create a simple point or reward system for customers.
Make it easy to invite/share your product with friends. It should be a single click feature.
Try different rewards and figure out what works best for your customers.
Use a tier system to keep customers engaged.
Share your reward program with customers regularly.
Create a community around your loyalty program.