11 Ways to Collect Customer Feedback Using Social Media
Collecting customer feedback is more important than ever.
Simply by adding a few straightforward tactics to your regular social media routine, you can turn your audience into a persistent focus group that is far more effective than you ever imagined.
All you need to do is be informed of what to post and where to look.
1. Share an online survey link in a social media post
If you want more people to complete your survey and get more visibility, all you have to do is share the link on social media. This may be a Facebook status update, a Tweet, or an Instagram post.
You can create a form and embed them on your social media channels so that your followers never even have to leave the platform, or you can choose to share the form URL with followers.
The ease with which the forms can be filled out can increase the probability that users will take the time to fill them out.
2. Create contests on various social media platforms
Contests increase survey response rates.
Having contests on your social media pages is one approach to attracting more responses.
One way to grab attention with a contest is to require participants to take a survey first. Or wait till they've already joined the contest before sending the survey.
For instance: A survey invitation sent before entering the contest
Avantike from Nike: Hello Mr. Ajay,
Before you join our contest, we want to make sure our product has met your expectations. Hence, we would like to get your feedback by answering a few quick questions.
Our small survey can be completed in less than one minute..
Please give your feedback: [Insert URL of your CTA].
Thank you so much for your time!
Example of a survey sent after joining the contest
Good morning Mr. Ajay,
I want to make sure that our product has met your expectations and I would like to get your opinion on your experience by answering a few quick questions.Our survey takes less than 60 seconds to complete and also increases your chances to win this contest.
Your review will help us improve your next experience with our company. We truly value your opinion and thank you for your time.
You can fill your responses at the link below:
[Include your CTA URL].
3. A direct message to ask for feedback on Facebook
A customer's opinion is at its most informative when it is very specific to the individual providing it. Direct communication with clients is the source of such insightful and individual commentary.
Almost all social media sites now have a direct messaging function, which may be used to communicate with consumers directly.
Followers can provide their feedback manually to a human or automatically through conversational chatbots via private messages.
Facebook is a fruitful platform to ask for feedback from your followers, as around 82% of Facebook users feel a bond with the brands that they follow.
A Facebook user must initiate contact with a company before the bot may send a direct message to the user. As soon as that occurs, the bot may guide the consumer through a predefined sequence of Facebook Messenger messages designed to bring about the desired outcome.
In the last stage of a chatbot's conversational funnel, it is possible to ask for the user's opinion. A chatbot may also use other methods, such as Facebook sponsored messaging, to communicate directly with a user.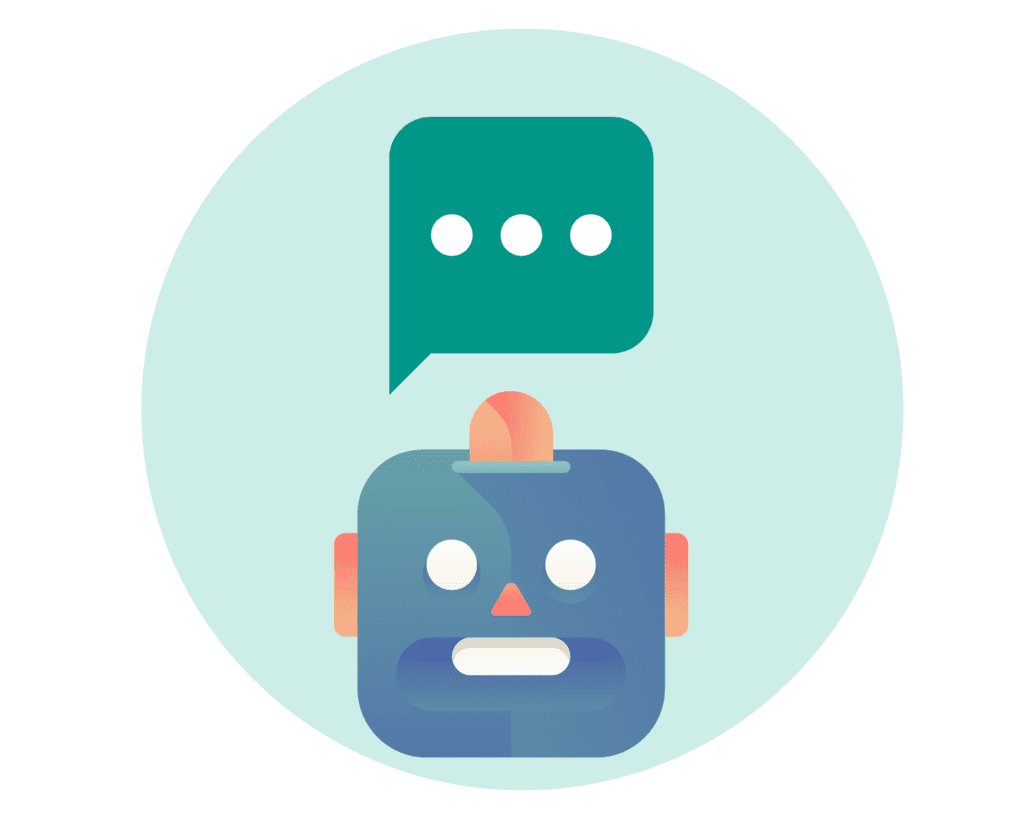 4. Use Instagram Stories
Instagram is one of the most underutilized yet enormously important social media tools accessible to companies today.
Instagram isn't only used for sharing photographs; the Stories feature makes it easy to get client feedback via social media.
Posting polls and questions on Instagram Stories is a great way to get instant feedback from your audience.
5. Social Monitoring
Social monitoring is a time-tested technique for listening to the public to get comments.
This is crucial if your company has a social media presence since clients can now directly contact you via that channel, rather than having to hunt you out.
The main drawback is that checking your remarks on each social networking site may be a time-consuming process.
However, there are workarounds available. Use tools like Linkfluence to track where your brand is mentioned online and gauge how people feel about it.
Create a unique hashtag to promote your company and make sure your audience knows about it.
Seeing your consumers' thoughts when they're not directly communicating with you is the best approach to understanding how they really feel about your business. For example #ShareACoke by Coca-Cola encourages sharing and gifting of cola bottles.
As a result, you may get a more accurate read on how customers feel about your company, and their opinions are more likely, to be honest, and less influenced by response bias.
Keep up with your customer's social media activity using various tools.
6. Strive to start conversations
While autoresponders are useful for reaching many people quickly, there are instances when a more personal approach is required.
You may use direct messages to continue a discussion you've already had with a consumer. As a result, this may be a useful method for gathering opinions on a certain topic.
In addition, by making contact, you demonstrate your gratitude for the patron's loyalty.
By starting a dialogue through private messages, you may learn more about your customers' experiences as a whole, which might lead to insights into how to enhance your offerings.
When you go the additional mile for your customers, it often pays off in the form of loyalty. Unhappy customers are more inclined to submit feedback than satisfied ones.
7. Provide incentives
Customer incentives are an effective way to increase sales and build customer loyalty. But, they can also be used to get customer feedback. You can even integrate customer incentives with your social media platforms if they fill out the surveys.
Types of customer rewards:
Free delivery: Giving your customers a chance to get free delivery is an effective way to motivate the buyer to fill out your surveys and provide feedback.
Price reductions on future orders: Price reductions and discount coupons will increase your customers to provide feedback.
Free samples: What if your customers get free samples every time they provide feedback about your products on social media? Free samples appeal to every customer.
Gift cards: Giving your customers a chance to get gift cards motivates the buyer to provide feedback. Gift cards are a very convenient form of incentive.
Customers should feel that they're getting something of value from the promotion.
Make sure your tone emphasizes that this is an honest attempt to improve customer service and not a bribe to boost ratings.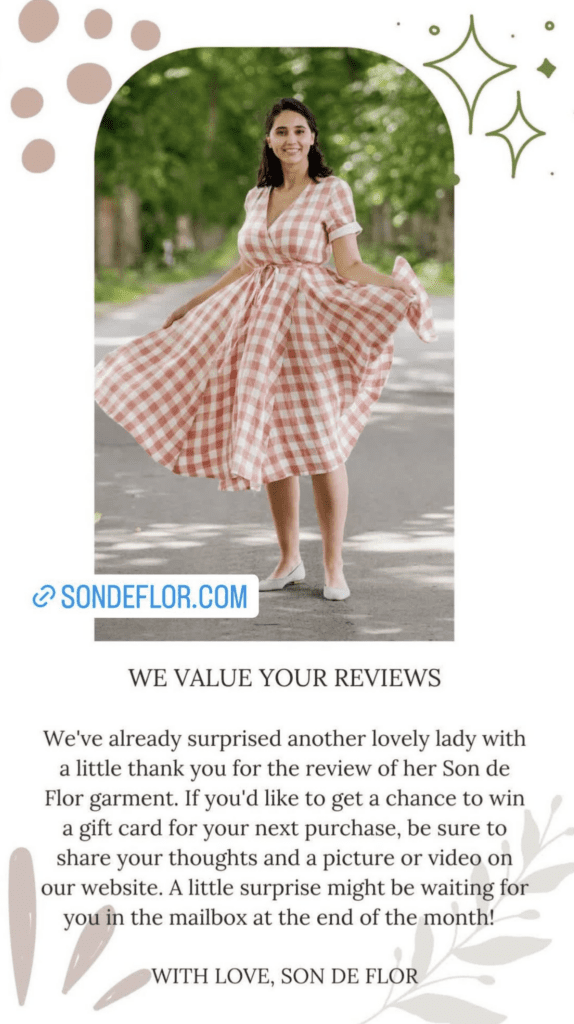 8. Make an online community
Starting a discussion board or community on your social network is simple and may get a lot of comments.
There must be constant surveillance and a moderator. The moderator is responsible for posting and updating often, reacting to comments (both favorable and negative), and initiating and guiding debates.
Customer connections are strengthened, and new insights and comments are generated as a result of this interaction.
Choosing the right social media platform to do this is essential. Facebook, Reddit, Pinterest, and other platforms have their own user base and you need to know which one hosts the people you want to reach. Also, pay attention to the functionalities and security of each platform.
If you can't find a suitable platform, it's also an option to create your own using social network scripts. They help you mold the kind of platform that suit your needs the best.
However, it requires effort and sometimes a bit more money. If you are serious about your own online community, they can be worth it.
9. Go live!
People who have shown an interest in what you're selling are following you on social media. Live, participatory activities are a great way to capitalize on the enthusiasm of the community.
Live broadcasts allow you to connect with your audience on a personal level while also fostering a feeling of community. You can get to know how your products have performed for your customers and what more they expect from you as a brand.
Big brands like Sony, Adobe, IKEA, and PayPal often use this strategy to stay on top of the game!
These gatherings may be used for a wide variety of purposes, including product debuts, feedback sessions, and more.
Live chats and Q&A sessions are a great way to interact with clients and make them feel valued, while also getting insightful answers to your inquiries.
10. Autoresponders
The Messenger chatbot on Facebook may be an effective method of data collection.
The autoresponder function allows you to immediately reply to any comments made on your articles by your followers. The bot can be programmed to ask a question from your customer, send out a survey invitation to all the people commenting, provide a promotional coupon before or after taking the survey, or encourage the followers to join your mailing list.
The success of this tactic depends on your ability to generate discussion among your followers. This may need some experimentation on your part, but it will go more smoothly if you already know your target demographic and the kinds of material that your followers like.
To get users to interact with the bot, it must be entertaining. You require the bot to be trained well.
Focus on methods to get your followers involved, such as providing a joke, a special offer, or some other attention-grabbing content, rather than just sending a survey link out of the blue.
11. Сombine social media with email
In spite of the quick rise of social media popularity, email is still one of the most effective ways of communicating with your customers.
With email, you can build and send regular campaigns where you'll be asking your customers for their feedback in a highly personalized way.
Take an opportunity to combine your efforts on social media and email. You may gather emails through social networking platforms, segment your email list, and send feedback request emails based on the data about your customers.
For instance, multifunctional outreach platforms such as Snov.io allow finding emails of customers on LinkedIn through Snov.io Li Prospect Finder extension and sending relevant emails with surveys to customers through Snov.io Email drip campaigns.