Modern people pay less and less attention to advertising that has flooded the Internet.
Now, banner blindness does not allow you to convey information through standard promos.
Even if users are interested in your or similar services, most of them will not click on links in advertising.
But people trust reviews and choose products with honest and detailed reviews from ordinary consumers.
Reviews, whether positive or negative, promote your brand. They show your strengths and weaknesses, helping you understand where the company should go in the future.
This article discusses how to get good reviews on travel review sites.
Why Are Reviews Important?
Research clearly demonstrates the importance of keeping customers engaged in the reviews.
99% of people study reviews before purchasing, and 67% of people purposefully search for reviews on Google, trying to compare information from several sources. And all because organic reviews are perceived by the audience on par with recommendations from friends.
That is, trust in real reviews is higher than in any other promotional tool. And this means you simply must work on your reputation.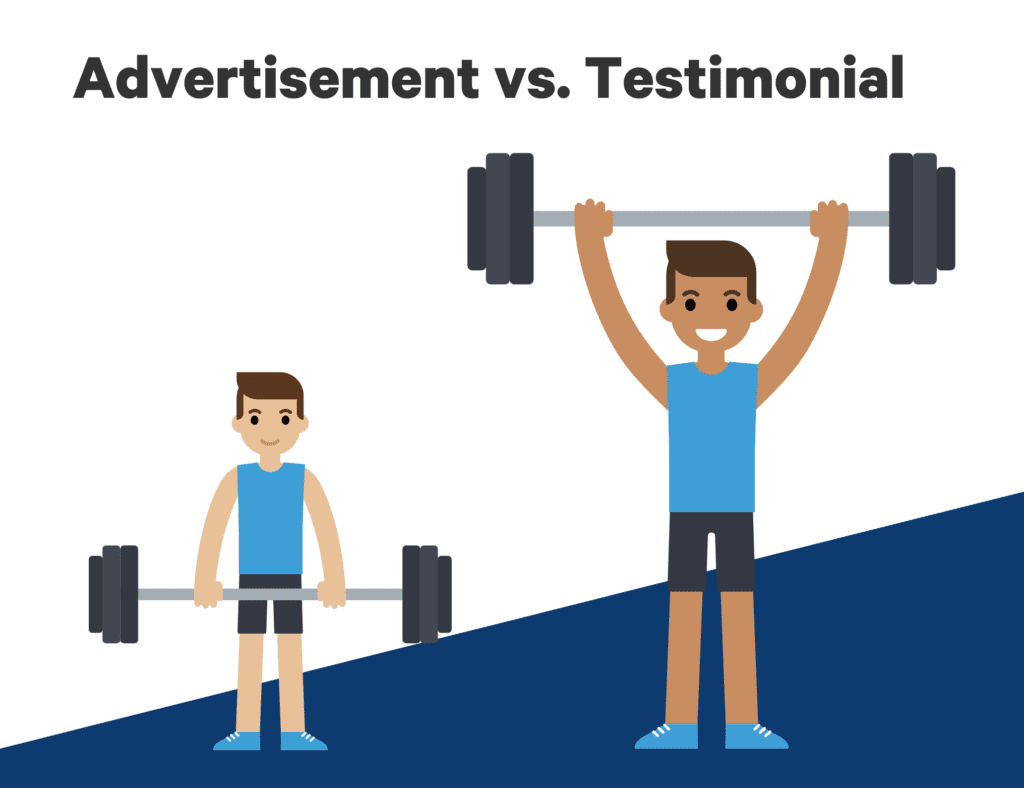 There have also been studies on the topic of trust in promotional materials and organic reviews. They all agree that reviews act as a key element of the sales funnel.
Reviews matter for travel companies because the lack of customer reviews can signal that the brand has closed or at least neglected to work with the audience.
At the same time, consumers' perception of the travel agency can be significantly affected by the emotional coloring of reviews. Therefore, you need to monitor and respond to them on time.
Thank customers for positive comments and try to solve the problems of those dissatisfied with the tours. The right approach to working with the audience lets you completely offset negative reviews' effects, turning them to your advantage.
How Are Reviews Involved In The Sales Funnel?
When consumers describe what they liked or disliked, they provide you with feedback and help potential clients become more familiar with your offerings.
By sharing their experiences in reviews, users help build brand awareness and reputation. They indirectly participate in shaping the sales funnel for new audiences by acting as social proof to validate the value of products.
So, reviews influence the decision to purchase and also perform the following functionality:
Arouse trust in the travel agency, encouraging the people to make purchases
Form the desire to get a certain product
Contains data about the experience of using the goods, which is useful for other users
Generates demand and tracks the popularity of a certain product
Allows you to identify weaknesses and problem areas in the work of an online store
Indicates the reliability or unreliability of the travel agency
Remember that reviews are perceived as recommendations from friends. Therefore, it is vital to consider them to form an effective long-term strategy.
The Most Important Travel Review Sites and Review Examples
The impact of online reviews cannot be overstated.
Before making a travel-related decision, people turn to review sites to hear about the experiences of others.
Positive reviews can draw potential customers in, while negative ones can deter them.
But which review sites hold the most sway in the travel and tourism industry?
Let's dive into this critical aspect of online reputation management.
Google
Google, including Google Maps, is the largest review platform in the world, and companies working in tourism and hospitality benefit from having a lot of positive Google reviews.
When looking for a hotel in a certain area, potential customers can vet the next destination based on many factors: price, location, availability, and guest rating.
It's quite natural that guests would be looking for hotels that have a lot of reviews and a good average rating.
Who wouldn't want to visit a hotel that has been praised by other guests?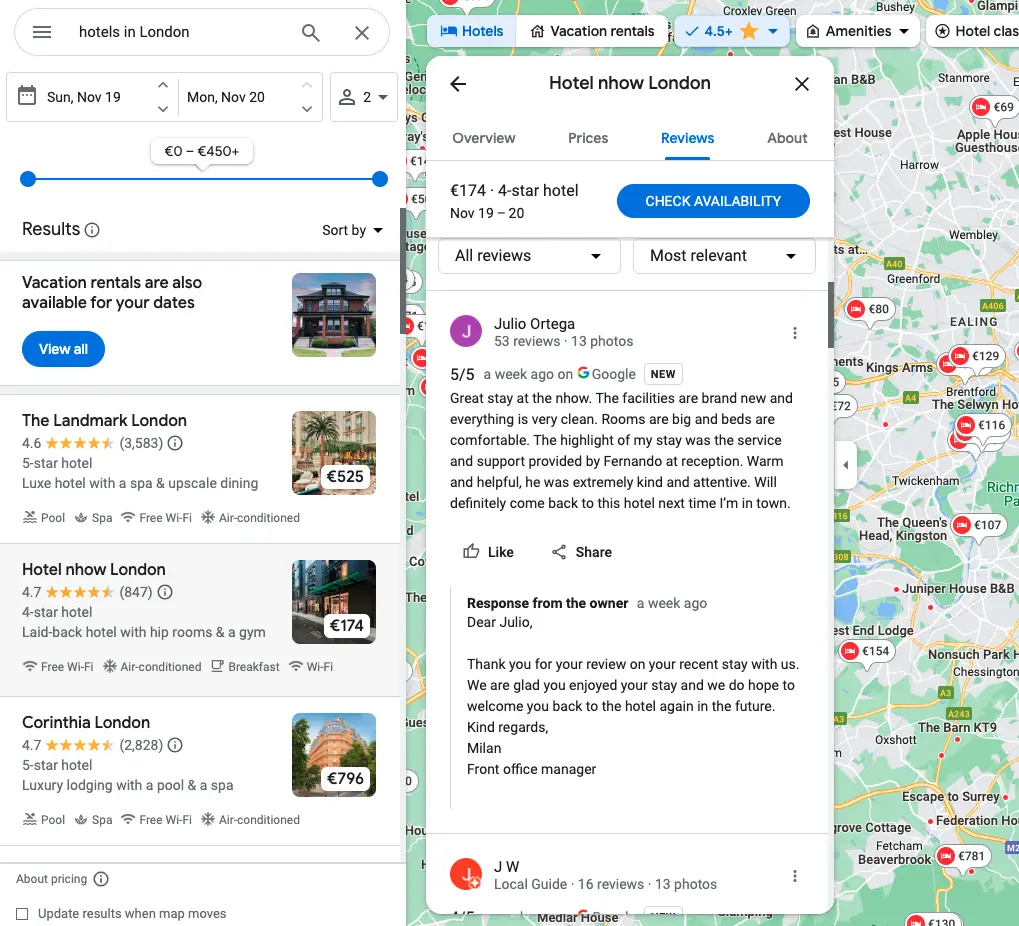 Hotels need to respond to reviews as well. You should thank customers for their positive reviews and address the negative comments politely.
Here's another example from a travel agency Bookatrekking.com. The customer reviews truly help potential customers paint a picture of what travelling to the destination looks like.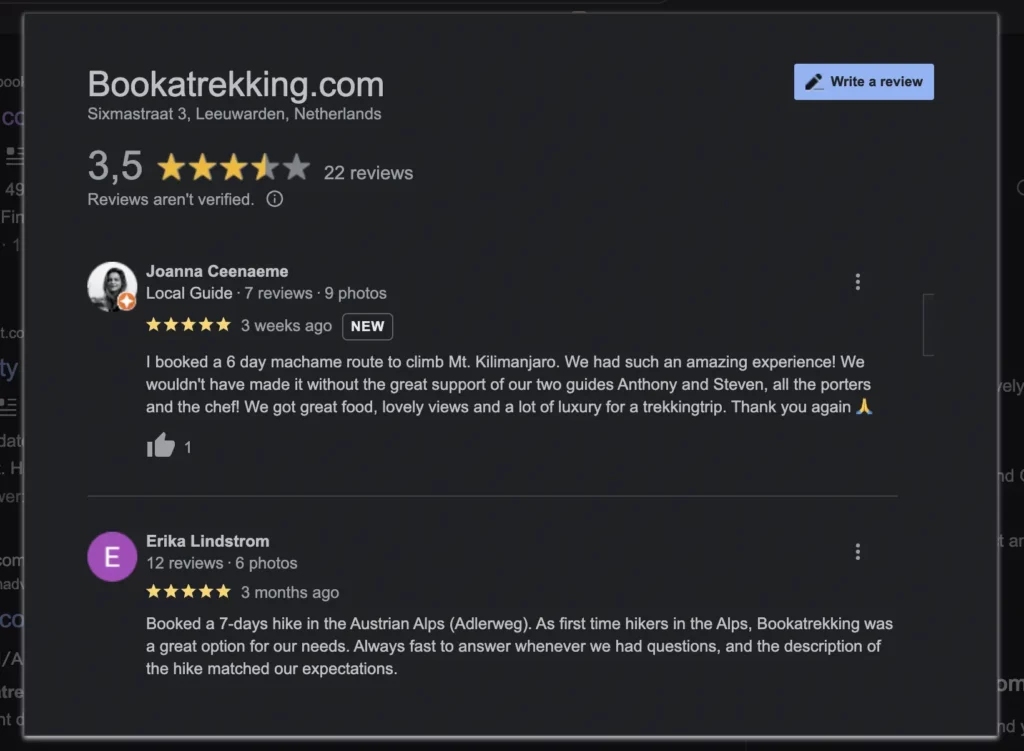 On top of helping customers make purchase decisions, positive Google reviews can boost your local SEO and help your business stand out in search results.
If you want to tap into this potential, start getting more Google reviews with Trustmary's easy review campaigns.
TripAdvisor
TripAdvisor is arguably the most renowned review site in the travel industry.
It's a go-to resource for travelers and it has millions of user-generated reviews covering everything from hotels and restaurants to attractions and activities.
Positive reviews on TripAdvisor can significantly impact your business's credibility and visibility.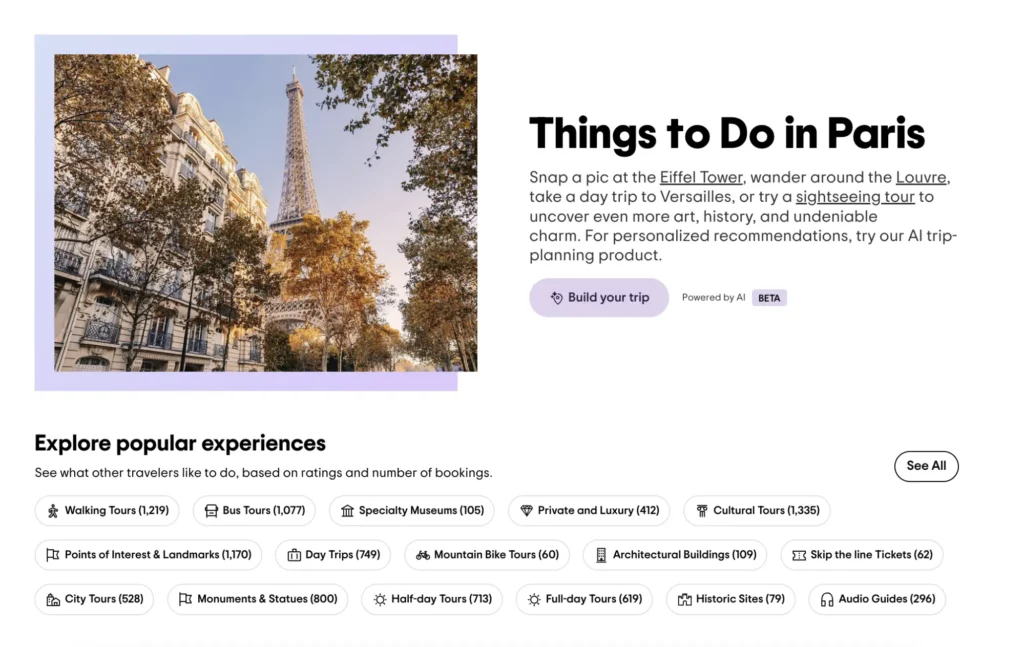 Any business offering services for travelers and tourists should get listed on TripAdvisor and collect reviews. That way, the service will be more likely recommended to other travelers.
Here's what TripAdvisor says about their ranking policy: "These rankings are informed by traveler reviews—we consider the quality, quantity, recency, consistency of reviews, and the number of page views over time."
Here's an example of a river dinner cruise in Paris that has received over 800 TripAdvisor reviews from customers. The platform even highlights different phrases that often appear in the customer reviews, giving an overview of the experience even before any reviews are read.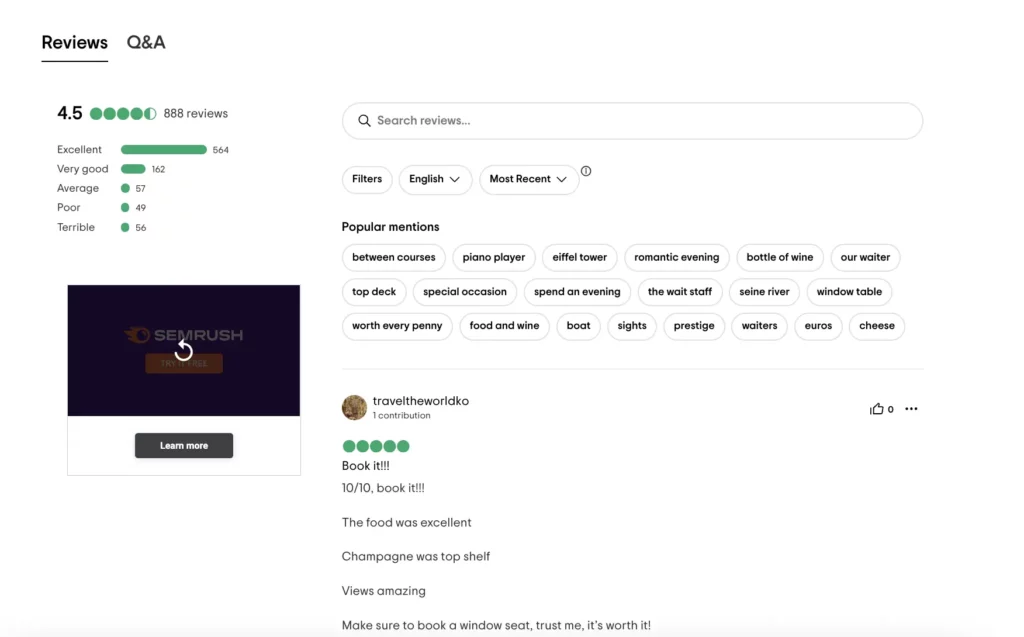 The actual reviews highlight customers' experiences with words as well as images, making a great impression and creating FOMO for the potential customers scrolling through the reviews.
Trustmary offers the easiest way to get more TripAdvisor reviews from your happy customers and saves you a lot of time with the review collection process.
Yelp
Yelp is another influential player in the review site arena.
While it may have started as a platform for restaurant reviews, it now covers many businesses, making it vital for restaurants, hotels, and tour operators alike.
There's something about Yelp that makes people often write long and detailed reviews. For example, this review has been given to Ocean Park Motel of San Francisco:
Yelp might not be as popular globally as the other review platforms, but if you are wanting to attract American customers, it's well worth looking into.
You can get Yelp reviews easily with Trustmary. Sign up for free and see for yourself!
Booking.com
For accommodation providers all around the world, Booking.com is a key player.
Travelers often check reviews on Booking.com to make informed decisions about where to stay, or even book directly through the website.
The site's review system can directly impact your occupancy rates and revenue.
Visitors search hotels in the area they are planning to visit within a specific time frame, and the platform suggests hotels that are available during that time. The user can further filter the search results by budget, amenities, rating, and many other factors.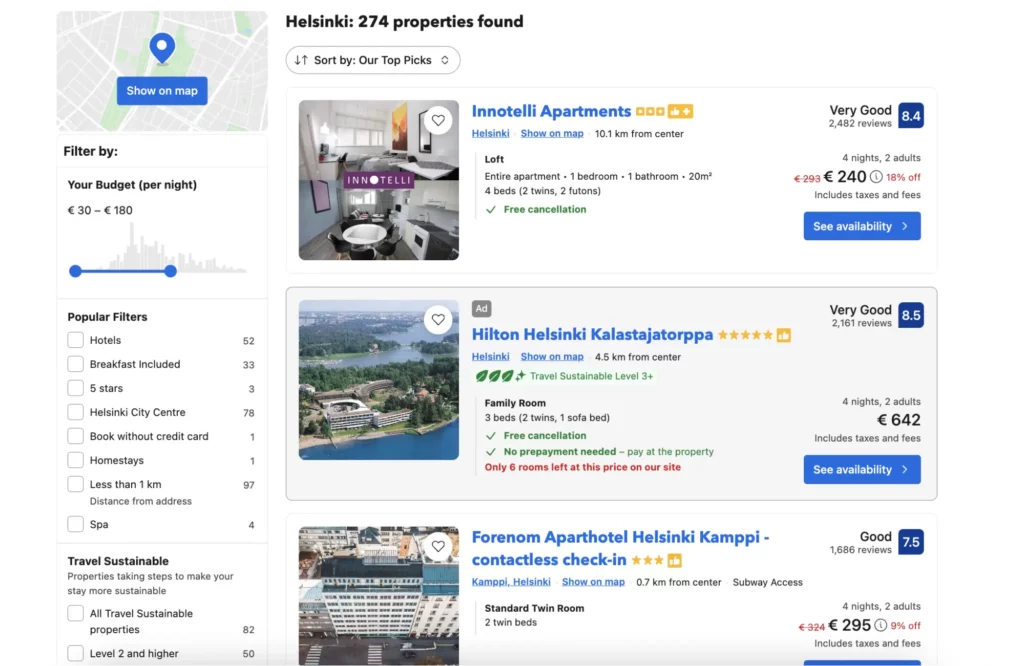 It would be expected that within the set filters, the user would choose the establishment with most reviews and the best overall rating.
Expedia
Expedia is a global travel booking platform that includes reviews. Positive feedback here can help your hotel, B&B, or vacation rental property to secure more bookings.
Like Booking.com, Expedia also offers detailed search experience and filters to find the suitable booking.
Hotels have a very high number of reviews on Expedia, indicating that the users are very active at leaving reviews. However, individual reviews are not highlighted too strongly in the listings. Rather, it's the overall number and rating that matters here.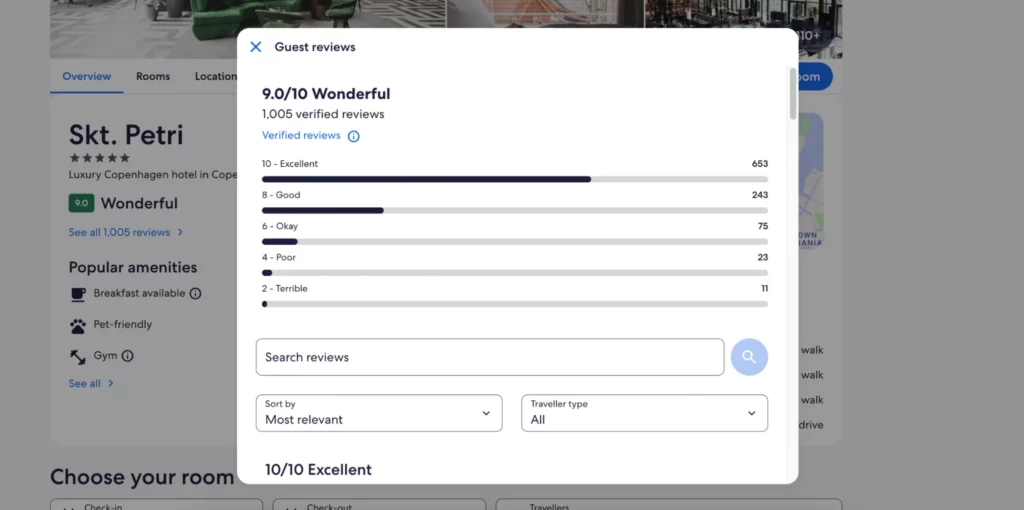 Add Reviews to Your Website
Finally, many customers will reach to you directly via your own website.
That's why it's important to also showcase reviews on your website.
Displaying reviews is easily done with Trustmary's review widgets. You can either collect new reviews or use the existing ones that you have on various websites.
See how Odyssey Tours and Travels have implemented a stylish Google review widget on their website using Trustmary: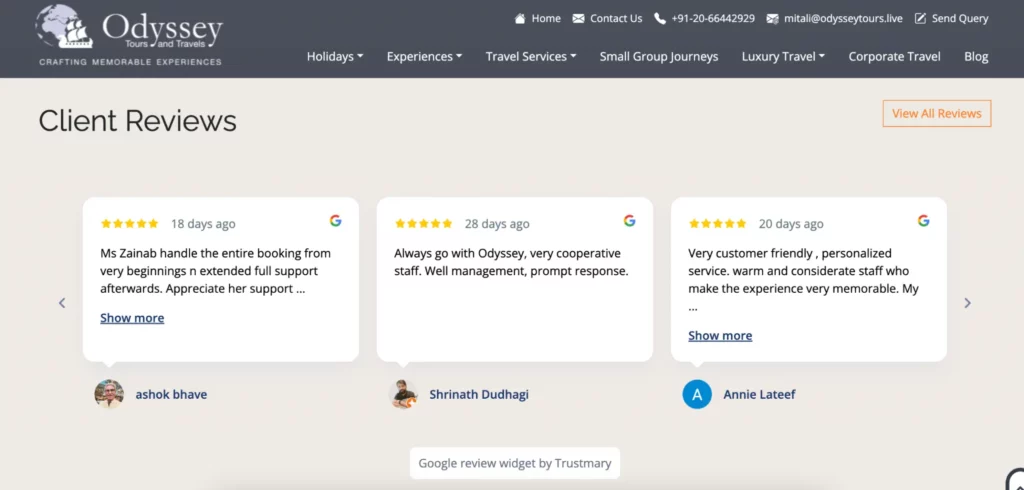 How Do You Encourage Clients to Leave Reviews?
There are many obstacles in the way for a tourist to leave a review. They need to go to a review platform, write a review, and sometimes even fill out a form with more information.
As leaving reviews is voluntary, many customers will simply not bother.
That's why it's crucial for the company to make this process as easy as possible for the customer, and make it feel worthwhile.
The process also contains a lot of work for your (or your employees). You have to remember to request reviews, and perhaps remind customers, yet you still struggle to get reviews.
Also, some employees are not very active in asking for reviews. They might not understand why they must do it. Meanwhile, the task is strategically important.
This poses another challenge: how to get buy-in from your employees to start asking for reviews?
Solution: automate your review collection process with Trustmary.
This way, you don't have to worry about any of the above hurdles. You or your employees don't need to remember anything or spend time on requesting reviews, and your customers get an easy way to leave reviews.
As a travel agency, hotel, tour guide, or another business working in the travel industry, you most likely have access to the customers' email addresses or other means of communication.
When using Trustmary, you can simply connect it with your hospitality CRM or upload a visitor list after each tour you host, and send review requests and reminders automatically.
And get this: after you have collected reviews, you can add them to your website to also increase the ROI and conversion rate of your website!
Test it out for free below:
Get Google Reviews for Travel Agency
Trustmary offers an all-encompassing solution for your review marketing strategy, exceeding mere collection:
Secure reviews: You can effortlessly initiate Google reviews from your satisfied customers via Trustmary's straightforward review request campaigns.
Seamless website integration: You can incorporate Google reviews onto your website automatically with an elegant Google reviews widget.
Quality and quantity: You can opt for reviews that hold genuine value, not just any reviews. Trustmary's AI system ensures you showcase your most impactful reviews.
Try Trustmary to get Google reviews right now!
Get TripAdvisor Reviews for Your Travel Business
Seeking TripAdvisor reviews from a substantial customer base has never been easier, thanks to Trustmary's seamless process:
Link your TripAdvisor page: Upon logging into Trustmary with your business email, effortlessly connect your Tripadvisor review page. Select Tripadvisor as your review platform and simply input the URL address.
Create your campaign: Design your personalized review request message, the review form, and a reminder message, and configure various settings, all from a single convenient page. Share these with your clients through email, direct links, or embed them on your website.
Amplify your TripDdvisor reviews: Now, sit back and watch the influx of new reviews! Once they start rolling in, remember to engage with them and easily integrate them into your website using the straightforward TripAdvisor review widget.
Try Trustmary to get Tripadvisor reviews right now!
Conclusion
Garnering positive reviews on travel review sites is critical to building a successful travel business.
It's not just about accumulating stars; it's about cultivating trust and credibility among potential customers.
Good reviews not only contribute to a positive online reputation but also serve as a guiding light for others seeking unforgettable travel experiences.
FAQ
How important are customer reviews?
Customer reviews are critically important for travel businesses. They build trust, influence purchase decisions, improve search engine visibility, offer feedback for improvement, and differentiate your travel agency. They also provide transparency, serve as marketing material, encourage word-of-mouth recommendations, offer consumer insights, and contribute to long-term success.
How do we encourage customers to write reviews?
It's important to create a customer-friendly environment to encourage customers to write reviews. Politely ask for reviews in person or through follow-up emails, providing direct links to review platforms for ease of use. Consider offering incentives like discounts or freebies, but ensure you comply with review platform policies. Request reviews at the right moment, such as after a successful interaction. Utilize feedback forms, email signatures, and QR codes for accessibility. Finally, follow up with gentle reminders to ensure your customers' voices are heard. Always prioritize authenticity and ethical practices when encouraging reviews.
What is the best platform to leave reviews about travel agencies?
The best platform for leaving reviews about travel agencies is Google My Business. Google reviews are highly influential and widely trusted by consumers. They often appear prominently in search results, making them easily accessible to potential customers who are actively looking for travel services. Additionally, Google reviews can impact your business's visibility on Google Maps, which is essential for travel-related businesses, such as hotels, tour operators, and restaurants. Other popular review platforms for travel businesses include TripAdvisor and Yelp, but Google My Business is generally the most important and widely used platform in this industry.
Is it necessary to place reviews on the website?
Placing customer reviews on your website is not mandatory but highly recommended. Reviews on your site build trust, enhance credibility, improve SEO, and boost conversions by influencing potential customers. They also enrich the user experience and provide a competitive advantage. You can use Trustmary to import reviews from Google, TripAdvisor, etc.