The Role of Website Optimization in Ecommerce Business
While dynamic price optimization and product sourcing are among the primary concerns of eCommerce business owners, they are not the only ones. Budget management is also essential. This is why many owners and managers tend to minimize website optimization costs and divert the resources to other core business processes.
However, website optimization plays a vital role in the eCommerce business. Don't forget that your online store website is your number one asset. It should be able to make prospects want to stay, explore, and finally click on that "Add to Cart" button.
To help you understand the importance of website optimization for an online store and better assess the website optimization cost, we put together a list. Here are the benefits website optimization offers to eCommerce businesses.
Page load-up speed is crucial!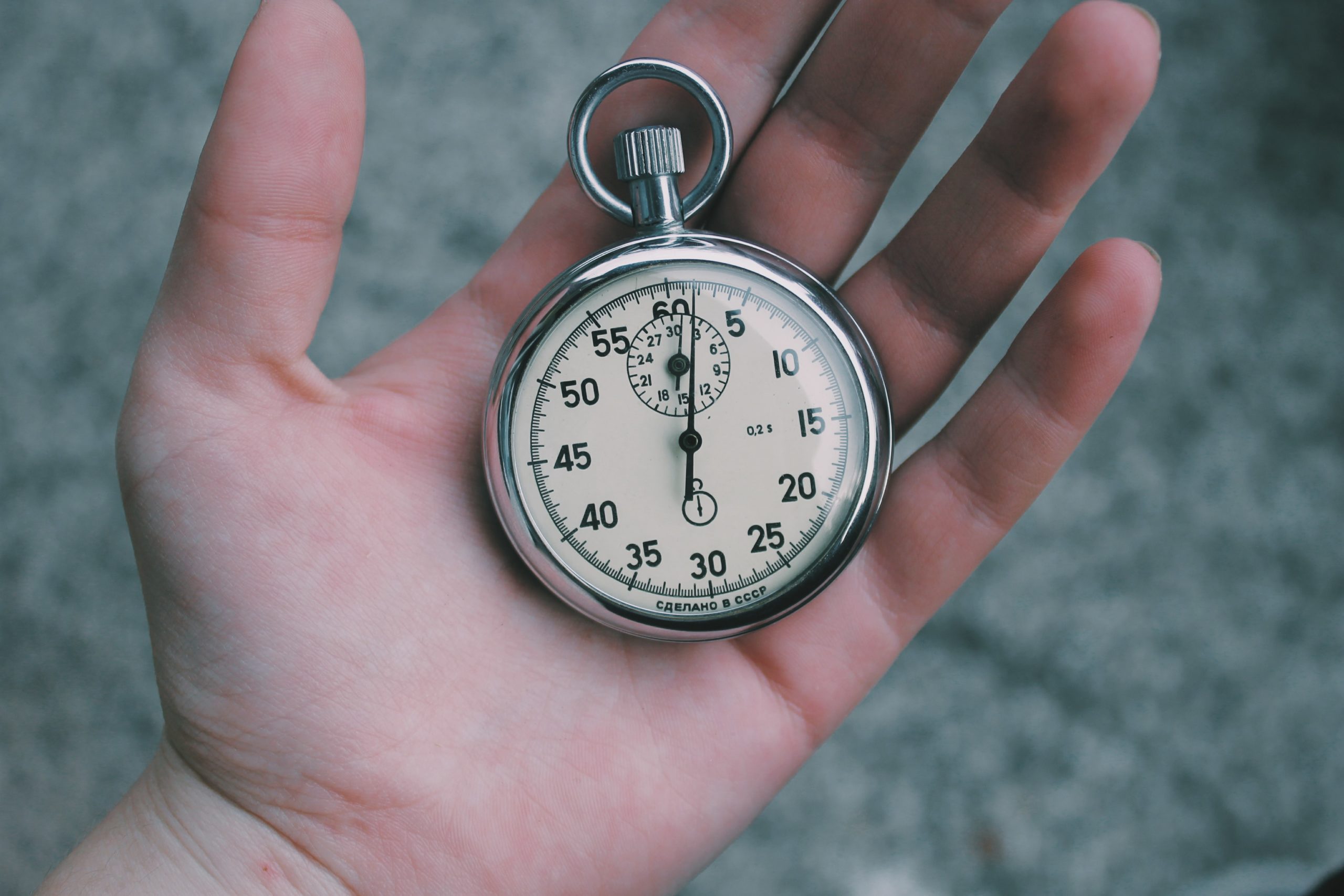 The attention span of modern online shoppers is relatively short. Generally speaking, people are not as patient when they are online shopping as they are when they do it in brick and mortar stores. They expect the online store to load extremely fast. Almost 50% of online shoppers expect it to load in two seconds or less.
All those potentially lost leads result in millions of lost revenue. Page load-up speed is crucial now more than ever. We also have to take mobile shoppers into account. Some of them might not have access to fast mobile internet, and they also need to experience ultra-fast loading speeds.
Whether it is the home page, product page, or check-out page that slowly loads, the effect is the same – your potential customer will bounce to your competition and complete the purchase with them. Getting your website up to speed is imperative, especially in the eCommerce industry.
Website optimization can significantly improve loading speeds across all devices, platforms, and types of internet connection. It is done via optimization of website content as well as code. Since every eCommerce website is loaded with hundreds of images, it is vital to have all the images compressed and ready for the web.
Code minification can also significantly improve website speed and enable your shoppers to enjoy very fast loading times. Finally, when you have ensured consistent loading speeds across all geo-locations, the content delivery network can be of enormous help.
Simple and clear design
In the world of eCommerce, your website is a digital storefront of your establishment. Over-cluttered websites contain too many elements. It may appear messy or unprofessional in the eyes of your target customers. Studies tell us that customers use website design to assess the credibility of an online store. Simple and clear web designs outperform complex designs by a considerable margin in customer engagement, conversion rate, and trustworthiness.
Modern shoppers expect to find the information they are looking for almost instantly. Robust and cluttered websites make it very hard. On the other hand, a simple and straightforward design enables visitors to skim through your pages faster.
There is also a matter of attention. Combining white spice with website elements will enable you to draw your prospects' attention to your CTA. Let's not mention that simple and clear web designs are more convenient for mobile shoppers.
When you are assessing website optimization cost, you should know that simple and straightforward designs are more financially feasible. They last significantly longer than complex designs. It means that you won't have to invest in website-redesign as often as you would with busy designs.
A simple and clear design also promotes sales in a non-intrusive way. Complex designs with banners and bright colors promote that "hard sell" element. There is also the "ease of use" factor that you have to take into account. Simple designs are easy to use and will make your online shop accessible even to consumers who are new to online shopping.
Optimize navigation
Every element of website design is essential when you build an ecommerce website. But if we had to handpick one that is slightly more important than the others, it is navigation. Navigation is sort of a highway with traffic signs your visitors use to move around your online shop successfully.
If you make it too complicated, the chances are that it will result in the high bounce off rates. Navigation has to be useful for consumers. It has to help them easily find what they are looking for. For all of these reasons, website optimization takes navigation very seriously.
If you want to make it useful for end-users, navigation must go through a couple of changes. The most important one is to enable visitors to get to the page they want in just a couple of clicks. The fewer effort consumers have to put in to do it, the better.
For eCommerce websites, optimized navigation is even more critical. Why? All of your product pages can rank on search engines. Your potential customers will arrive at your site from different entry points. Well-optimized navigation throughout your online store will help them conveniently explore the rest of your offer.
Finally, good navigation will help your online store climb ranks in the search engine result pages. Search engines use bots to crawl through websites. If you have optimized navigation, the bots will easily crawl through your website. Your store will get high web usability scores and rank higher.
Unified look across different pages
There is one thing that's equally important for online shop functionality and look – consistency. When it comes to the look, consistency means that all web pages on your online store have to look coherent. It applies to all website elements, including sidebars, navigation, headers, footers, and body. It is a good idea to implement a unified WordPress marketplace theme – or any marketplace platform, for that matter.
The consistent functionality means that users have to perform the same actions on all web pages to get the desired results. Why is a unified look across different pages so important, and should you optimize it?
First of all, if the website looks coherent and delivers the same functionality across all devices, it gives your users a positive experience. It prevents frustration and negative experiences with your shop and thus your brand.
A unified look addresses the issue of difficult site navigation. Your visitors will be able to go from one page to another seamlessly. The pain points will no longer be an issue.
The consistent design also saves time for your consumers. They will be able to efficiently search and compare products, register, log in, and read reviews and descriptions. If you provide consistency via web design and functionality, your visitors will quickly learn their way around your site. It significantly improves site usability.
At last, you will save a lot of money and time on design. A unified look across different pages will reduce your website optimization cost. There will be fewer elements to optimize.
Instant chat option
Every customer is unique. It makes it hard to anticipate all of their answers and address them in the product description and FAQ copies. However, if your website cannot provide that crucial information to a customer, you will risk losing them. The purchasing decision puzzle is quite complex, but there is a way to help your prospects complete it and purchase products on your website.
The answer lies in the instant chat option, aka chatbots. The best thing about instant chat is that it is powered by live chat software. It is easy to integrate, customize, and use. More importantly, you can have it on all pages and be available for customers living in different time zones.
The incredible benefit of having an instant chat option on your online store is saving time for your customers and you. Time is a huge factor when it comes to making your customers happy. 73% of customers say that excellent customer service is the one that values their time.
Also, if your customers need some information, they don't have to pick up their phone or go to some other website to look for it. Their shopping experience remains intact as they can chat with a real person to get answers to all their questions.
An instant chat option is an excellent way to add a human touch to your eCommerce store. If you think about it, this is a perfect retail store salesperson. It doesn't affect the shopping experience but is available to come and help whenever it is needed.
Optimization of lead generation pages
Lead generation pages are vital for the success of your eCommerce business and future marketing campaigns. Thanks to lead generation pages, you can collect the prospects' contact information and directly market your products and services.
The inefficient messaging and poor design choices can render your lead generation pages unable to deliver results. This can be devastating for your budget if you invest heavily in paid ads that lead to these pages. Optimization of lead generation pages ensures that your visitors click on that CTA button and leave their contact information.
Lead generation pages should motivate the visitors to perform the action you want them to do, or in marketing jargon – convert. Lead generation landing pages should clearly communicate the main idea.
So, lead generation page design has to be clean and straightforward. It means lots of white space, distraction-free background, and attention-grabbing CTA. Lead generation pages should also reflect the look and feel and functionality of the rest of the website.
Website optimization's main goal when it comes to lead generation pages is to capture and convert the high-quality traffic your marketing campaign generates.
Adding information that legitimizes your business
Your eCommerce business is not all about your website speed, functionality, and look and feel. People prefer to do business with legitimate companies. There are a few website optimization tips and tricks to help you legitimize your business.
1. Phone number
Having contact details on your online store can help you legitimize your business and improve website conversion. Some customers prefer to get in contact with you before they make their orders. A visible phone number on an online store will help you tend to the needs of people who don't prefer live chat or email conversation.
2. Address
The address can help you add credibility to both your business and website. It showcases that you have registered offices and that your business exists outside of the digital world. It will also benefit your SEO efforts. Many people search for shops and products by location. Adding addresses will help you appear in their searches.
3. Testimonials
Testimonials will help you build trust with your customers and capture more sales. More than 90% of consumers report that they trust non-paid recommendations more than ads. Testimonials will put your prospects at ease and serve as a sort of a green light for them to continue shopping on your online store. Collect your testimonials with the free version of our software.
4. Employee profiles
Displaying employee profiles on your online store will humanize your online store and promote trust in your customers. It is in human nature to want to see who is behind the storefront. It will help you increase reliability and build a relationship between your brand and customers.
A/B split testing
Website optimization is not a "trial and error" process. It is deeply rooted in statistics, and every web optimization effort can be measured and assessed. The most popular method to do it is A/B split testing.
Simply put, A/B split testing is done on one web page that comes in two unique designs. The results tell you how users interact with each of the pages, and which one delivers better results in terms of engagement and conversion rate.
The testing enables you to choose the high-performing pages and stick with the layout that your customers enjoy the most.
Conclusion
As you can see, website optimization plays a vital role in an eCommerce business. It takes all the critical challenges associated with the website use cases. It can help you improve the overall shopping experience via better loading speeds, increased usability, and instant access to customer support. The website optimization cost will depend on the scope of the optimization project, and it is unique for every website. Once you have established your goals, you should have your website assessed to learn what you need to optimize to get the results as fast as possible.