Having lots of traffic coming to your ecommerce website sounds great but it isn't enough. Generating traffic is just one part of the puzzle, making visitors convert is the real deal. With an average conversion rate of 2.35%, it really is a hard task to convert visitors into buyers. What is the conversion rate in ecommerce that you should strive for?
The higher is better.
Data shows that the top 10% of websites have as much as 11.45% conversation rate: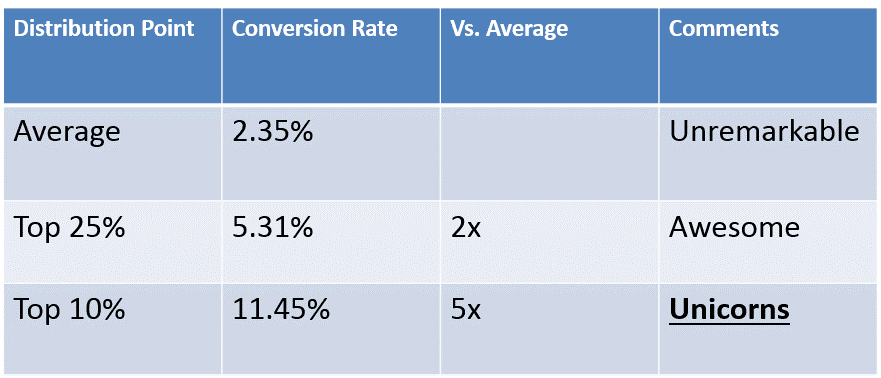 But is this enough?
No.
You can do better. The finance sector, for instance, have conversion rates as high as 24%.
The idea is to convert as many visitors into customers. How to do it? The following 17 ecommerce conversion rate techniques will help you significantly improve your store's conversion rate: