5 Step Guide to Importing Reviews from Facebook and Google
Step 1: Navigate to Import-tab
You can start the process from Import -tab.
You find it by clicking Reviews from the navigation and then Import from the top right corner of the review page.
Step 2: Choose the channel you want to import from and start the import
After clicking Import, you see different options for importing.
Click on Google or Facebook.
Google: You are moved to a Google login page. Log in to your Google account that is linked to your MyBusiness account.
After that you are redirected to Trustmary. Choose Google MyBusiness location from the drop down menu.
Finally, click Save.
Facebook: You are moved to the Facebook login page. Log in to a Facebook account that is the admin of the desired business page.
Choose the right page or pages from the drop down menu.
Allow the requested settings in order for the connection to work properly.
Next you are redirected to Trustmary. Choose the Facebook page you want to import reviews from and click Save.
Now, the software should be fetching reviews. It can take a few minutes.
After you have completed the first import, you can fetch reviews any time you wish with a click of a button!
Step 3: Go to widgets and create your first review widget
Next, navigate to the Widgets tab.
Click Create new widget on the rip right corner.
Here you can browse the widgets and choose the one that you want.
Click on the desired widget and then click Use template.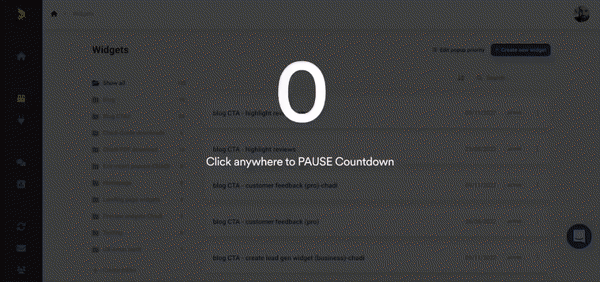 Step 4: Customize the widget to fit your brand
Now you can name your widget and customize it to fit your brand.
You can change the widget's colors, title, fonts, card sizes and other details.
And first of all – you can hand pick the reviews that you want to display with your widget.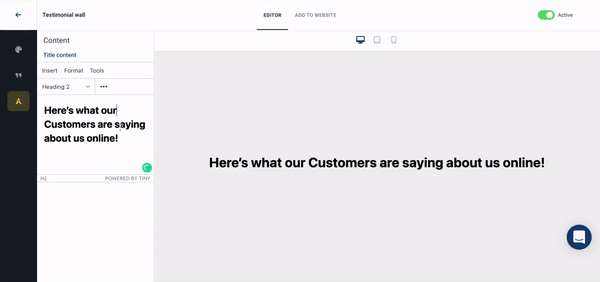 Step 5: Add the widget to your website
After you are happy with your widget design, navigate to the Add to website tab on the top of the page.
Under the tab you find the Trustmary tag. Add the tag to your website using Google Tag Manager.
After that, copy the embed code and add it to the right spot on your website using HTML. Here's how to do it on Squarespace.