Conversion is the core of every digital marketing effort. Sure, you may be getting good traffic from your marketing efforts, whether from PPC advertising, search engine optimization, social media marketing, or email marketing. But everything is worth it only when you are converting enough of those leads into clients.
So, working out ways to boost conversion rates is a priority to most digital marketers as it is critical to increasing their return on investment and making the most of the marketing budget.
However, privacy laws have expanded and become more strict in recent years. Consumers now worry about how marketers are using their personal data. In a research conducted by Tealium, a customer data platform (CDP), about 97% of people are somewhat or very concerned about protecting their personal data.
Surprisingly, consumers still want to be shown relevant ads despite their privacy concerns. A recent report by Google showed that 74% of people say they only want to see useful and relevant ads.
Therefore, marketers now have to look for ways to address privacy concerns without experiencing a drop in their conversion rates. This article will discuss ways to boost your conversion rates in this privacy-led world.
Data privacy in digital marketing
Data privacy in the digital marketing world is simply the consumers' right to know how organizations, online websites, and third-party integrations use the data they collect. Most businesses collect all kinds of information from their customers, including names, financial data, home addresses, preferences, and demographic data.
The issue of consumer data disclosure is a double-edged sword. On one edge, the data is an advantage to the marketer and consumer. It helps the market personalize content for the consumer.
However, on the other edge, consumers are concerned about the problems of personal data leaks that have increased over the years. One popular example is the infamous Facebook data breach in 2016, where Facebook gave a British research firm, Cambridge Analytica, access to the private information of about 87 million users. These kinds of issues have made it imperative for marketers to prioritize their consumers' personal information.
The data leaks and breaches, coupled with the general concern of consumers about their data, have led to the birth of many privacy laws. The most popular is the General Data Protection Regulation (GDPR), created in 2016 as a guideline for processing data within the EU. Others include the Health Insurance Portability and Accountability Act (HIPAA), California Consumer Privacy Act (CCPA), and Children's Online Privacy Protection Act (COPPA).
These data privacy laws provide a legal framework for obtaining, using, and storing their consumers' data.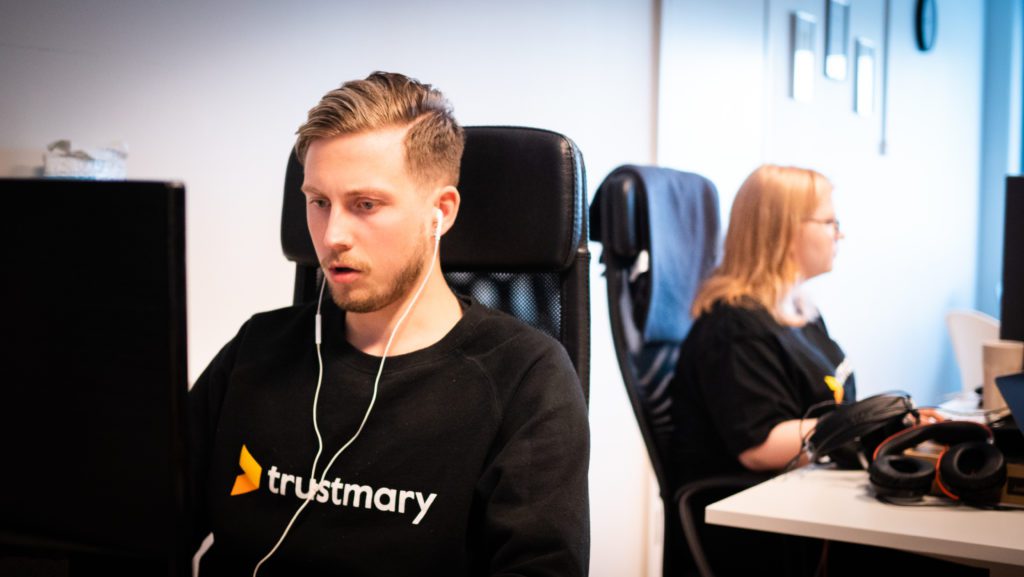 Data privacy laws
Marketers require personal information from their clients to be able to satisfy their needs. However, while consumers are giving out their information to these organizations, they want to be at peace knowing that their data is in good hands and will be heavily protected.
A business structure like an LLC (Limited Liability Company) can assist in demonstrating a structured and compliant approach to data privacy. By implementing appropriate policies, procedures, and safeguards, an LLC can establish itself as a responsible entity that takes data privacy seriously. This can help mitigate potential legal issues and demonstrate a commitment to protecting the privacy rights of individuals.
However, it's important to note that data privacy laws and regulations can vary between jurisdictions, including between the US and China. Complying with applicable laws, such as the General Data Protection Regulation (GDPR) in the European Union or the California Consumer Privacy Act (CCPA) in the US in the case of an LLC in California, is crucial regardless of the business structure. Therefore, it's essential for an LLC operating in the data privacy space to stay informed about relevant regulations and consult with legal professionals to ensure compliance
For this to happen, there must be a laid down guideline that every organization follows pertaining to data handling. This need led to the advent of data privacy laws designed to instruct and hold marketers accountable for matters related to consumer data. We'll discuss some of the privacy laws below.
1. General Data Protection Regulation (GDPR)
The General Data Protection Regulation (GDPR) is the strictest data privacy law in the world presently. It is a legal framework that dictates the guidelines for collecting and processing personal information from consumers who live within and outside the European Union (EU).
The GDPR fundamentally changed the game of consumer data protection. It requires that businesses that handle consumer data enforce huge changes to their data privacy and protection practices.
The GDPR was first approved in April 2016 but went into effect in 2018. The two-year margin was to give affected organizations the grace to implement all relevant policies to ensure compliance. The sole purpose of the GDPR is to provide consumers control over how their data is collected and used.
The GDPR will levy heavy fines against organizations that violate its privacy and security regulations, with penalties that can extend into tens of millions of dollars. Therefore, marketers must devise new ways to boost conversions while remaining compliant.
2. California Consumer Privacy Act (CCPA)
The California Consumer Privacy Act (CCPA) is a state data privacy law that governs how organizations across the globe are allowed to handle the personal information (PI) of California residents. It is the privacy law in the United States, and it went into effect on the 1st of January, 2020.
The CCPA applies to profit-based businesses worldwide that sell the personal information of over 50,000 California residents yearly. It also applies to those with an annual gross revenue surpassing $25 million or generating over 50 percent of its annual revenue from selling the personal information of California residents.
According to the CCPA, the sale of personal information is "selling, renting, releasing, disclosing, disseminating, making available, transferring, or otherwise communicating orally, in writing, or by electronic or other means, a consumer's personal information by the business to another business or a third party for monetary or other valuable consideration." (1798.140.t1).
Organizations that fail to comply will be levied with harsh fines of $7,500 per violation and $750 per affected user in civil damages for businesses.
3. Health Insurance Portability and Accountability Act (HIPAA)
The Health Insurance Portability and Accountability Act of 1996 (HIPAA) is a United States federal law that mandated the creation of national guidelines to protect sensitive patient health information from being disclosed without the patient's knowledge and consent. It applies to health plans, healthcare clearinghouses, and those healthcare providers that perform specific healthcare transactions electronically.
4. New York's SHIELD Act
New York's Stop Hacks and Improve Electronic Data Security Act (SHIELD) is an amendment of the New York's 2005 Information Security Breach and Notification Act . This law enforces more data security requirements on organizations that collect information on New York residents.
The New York SHIELD law became necessary after a 60% increase in state data breaches was discovered in 2016. However, the law went into full effect in March 2020. The SHIELD law mandates organizations to implement guidelines to protect the security, confidentiality, and integrity of consumer data.
Six ways to increase conversions while being privacy compliant
The increased ability of marketers to personalize ads has furthered the possibilities of personal data compromise. Also, the advent of strict data privacy laws and their constant updates has necessitated marketers to become smart in their advertising efforts – so that compliance with these laws would not affect conversion rates.
Below are some ways to boost conversion rates in this privacy-led world.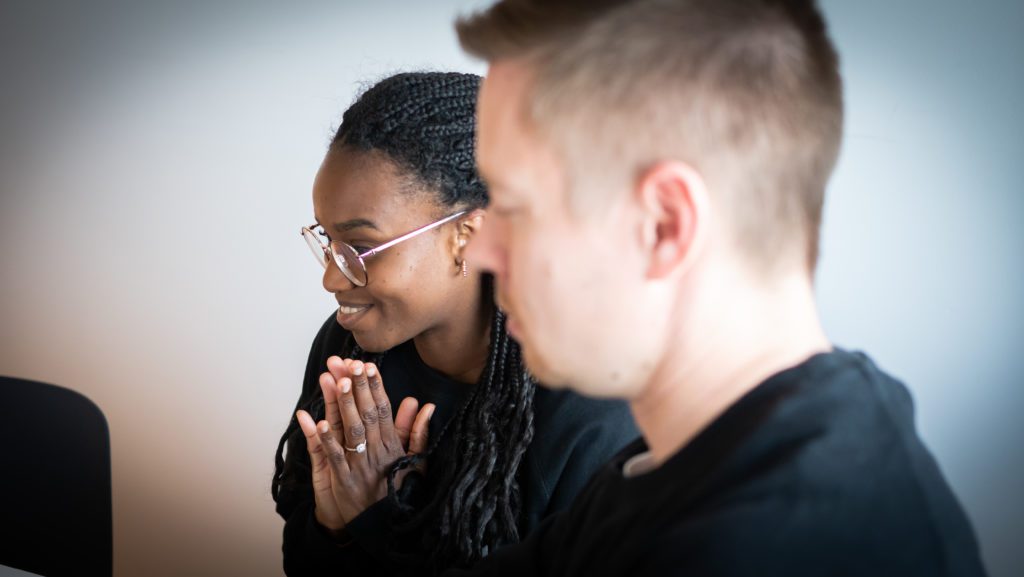 1. Use solutions that keep you compliant
Before embarking on any marketing effort, you must consider data privacy. How're you going to protect consumer data? How're you going to stay compliant? Every marketer, organization, or website must comply with many privacy laws.
However, it may be confusing and strenuous to meet every privacy law's requirements manually. That is why solutions are available to help you stay compliant while converting those leads into paying clients.
For example, the GDPR, CCPA, and other privacy laws give data subjects (consumers that disclose their personal information) control over how their information is used. Without automation, responding to data subject access rights requests would be overwhelming for organizations to track and manage.
So, a data subject access request software allows you to define data sources, assign roles and insert a data-subject request form on your website. All these processes minimize the drudgery of manually handling user data.
2. Invest in first-party data
Investing in first-party data is a strategy that can help marketers adapt as digital advertising moves from third-party identifiers to a privacy-driven approach.
First-party data is exclusive to your organization, as opposed to third-party data, which is easily accessible to many different businesses. It is information that you obtain from customers directly through interactions with your apps and websites and in reaction to marketing campaigns like email and loyalty schemes.
First-party data can help brands develop solid relationships with their customers, add value, and improve their conversion rates when utilized wisely.
3. Sell the benefits, not the product
As explicit consent is now required to collect user data, marketers need to spend time explaining why potential leads should patronize their brand. People do not buy products; they buy the benefits or convenience offered by your products. If a lead can't immediately tell what they will get from this product of yours, then chances are they'll move on.
So, explain the benefits of your products in detail on all your marketing channels and watch your conversion rates skyrocket.
4. Use withdrawal of consent as a selling point
The GDPR, CCPA, HIPAA, and other privacy laws give data subjects the right to withdraw their consent to use their data at any point, preferably through the same means they gave it (online). Although this will take a lot of work to implement, it is one solid route to increase conversion rates.
For example, marketers can include a small popup on their websites that tells potential leads that they can change their minds anytime. This eases the fear of commitment. A decision you can go back on is a much easier one to make. But if you handle your conversions properly after they sign up, they will rarely withdraw their consent.
5. A/B testing
A/B tests are essential to your marketing efforts. They are a means of evaluating user experience. Whenever you intend to effect a change on your website, create a test page and analyze the results. Consider every factor, including bounce rate, session duration, and, most importantly, the sales conversion rate.
Highlight all elements of your campaign and their possible variation and then perform A/B tests on them. This will provide insights into your marketing efforts and help you become more effective.
6. Use social media
Everyone should know this by now; social media is a gold mine for new customers. There were an estimated 4.74 billion social media users worldwide in October, 2022, representing approximately half of the world's population. Thus, your potential lead conversions are most likely active on social media.
Social media provides an avenue to connect better with potential leads and clients. It can also give leads the confidence that you are real and you won't be scamming them. Therefore, users will have less privacy concerns if they can connect with you on social media.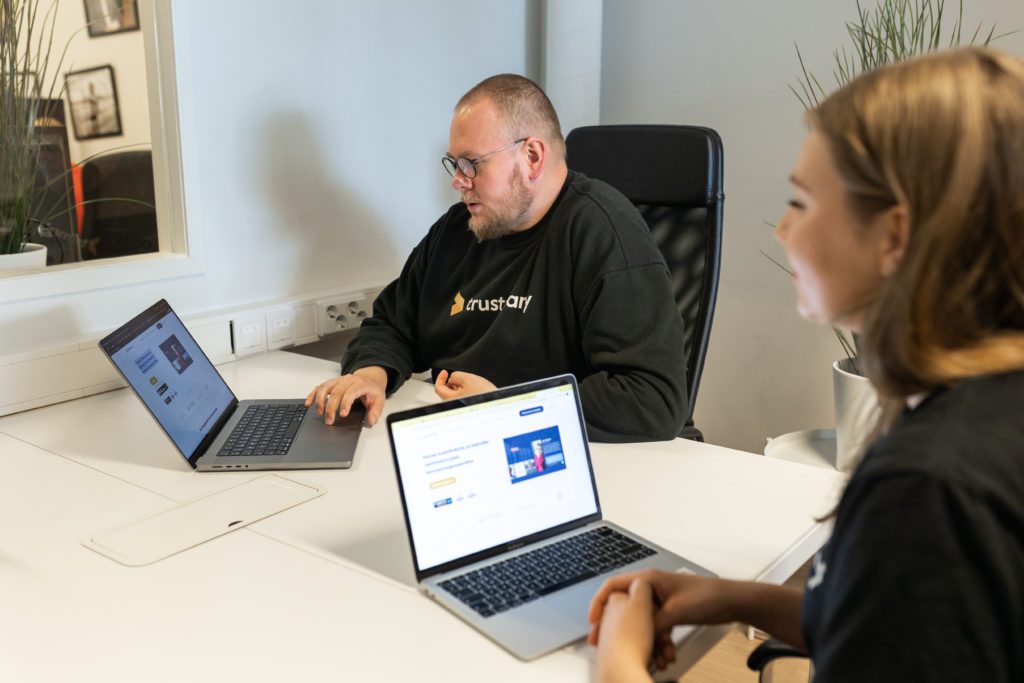 Conclusion
Today's privacy-led world has made it quite difficult for marketers to advertise their services properly. As a result, new strategies must be developed to get across to consumers while complying with data laws and increasing business conversion rates. This article discussed ways to boost conversion rates while being privacy-conscious. If you implement the tips above, you will rake in massive conversions, while remaining privacy compliant.
Written in collaboration with Osano.