3 Conversion Rate Optimization Software Tools You Should Test
Conversion Rate Optimization (CRO) is the process of optimizing your website for conversions and making sure that you achieve a high conversion rate. Conversion rate optimization software helps you improve the conversion rate by data collection, A/B testing, funnel analysis, feedback collection, targeting, personalization, and more.
Having the right conversion rate optimization software in your marketing stack will solve half of your problems.
The following 3 conversion rate optimization software tools that you must try and should have in your marketing stack:
1. VWO for A/B Testing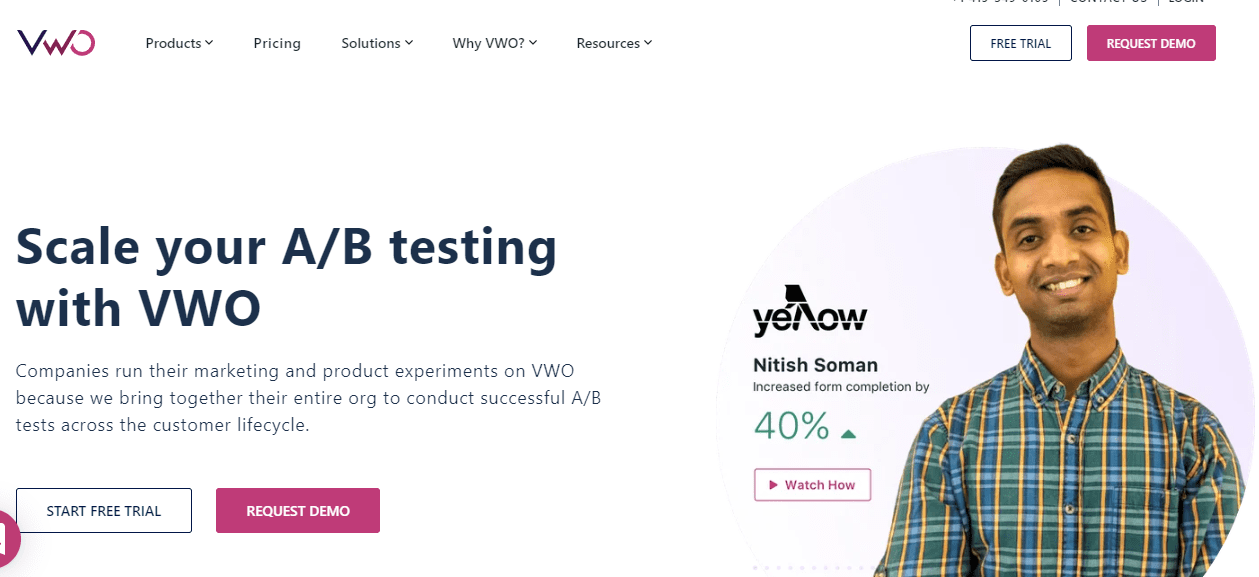 VWO is a powerful A/B testing tool that lets you run CRO campaigns easily without having to deal with any technicalities. Running A/B tests gets a whole lot easier with VWO. The main features include:
A/B testing
Heatmaps and session recordings for behavioral analysis
Funnel analysis
Hypotheses and experimentation builder
You can run cart abandonment campaigns
Engage visitors with web push notifications
VWO has an intuitive and easy-to-use editor that lets you tweak pages on your website quickly without any coding or designing skills. You can then test different variations effortlessly.
2. Hotjar for Behavior Analytics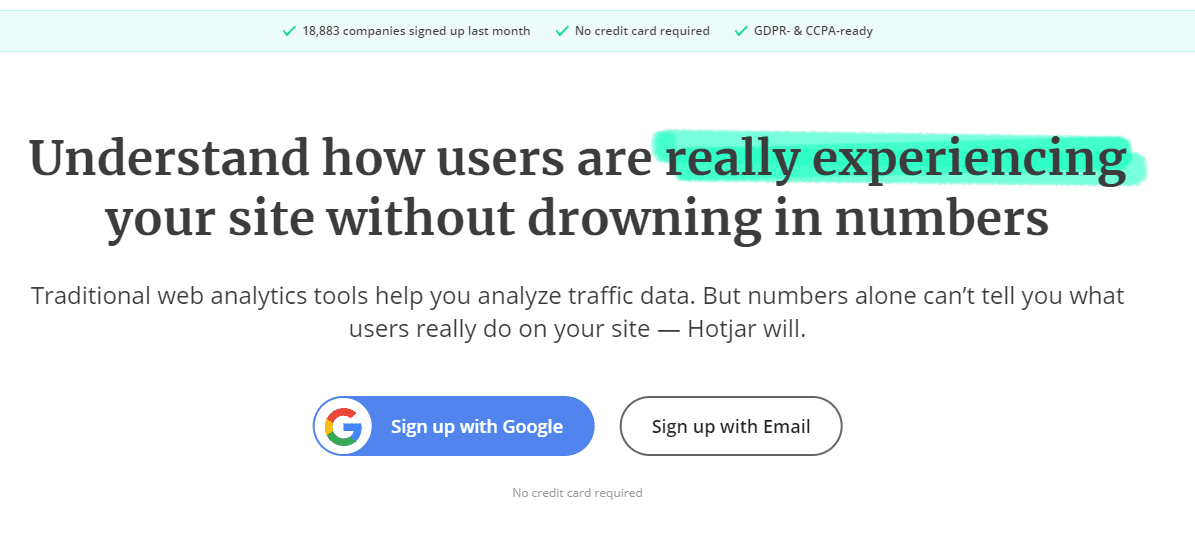 Hotjar is a specialized CRO software that makes it super-easy to analyze the behavior of website visitors and see how they interact with your website. It uses heatmaps, funnel analysis, form analysis, and recordings to help you better understand visitor behavior.
The primary features include:
Heatmaps and scroll maps
Recordings show you complete visitor experience
Funnel analytics
Survey, feedback, and polls help you collect data from visitors and customers
Free for life plan.
3. Leadformly for Form Optimization
Forms are the bread and butter of CRO, and an optimized form will generate tons of leads for you. This is why you should try Leadformly. It helps you increase the conversion rate by using fully optimized forms. It has more than 50 optimized form templates to help you get started right away.
The main features include:
Ready-to-use optimized form templates
A/B testing feature
Multi-step forms
Lead segmentation and scoring
Intuitive and easy-to-use form builder tool.
Final Thoughts
Conversion rate optimization software is an essential part of your CRO strategy and marketing stack. What tools you use will have a huge impact on your website's conversion rate, sales, and revenue. Choose your CRO software carefully.
These 5 CRO tools will put you on the right track right away. But these aren't the only tools in the marketing, there are tons of others that you need to explore yourself.