What Happens After the 1st Funding Round
What happens after the 1st funding round in Marketing?
Are you interested to know what happens in a SaaS startup after their 1st funding round? I mean what really happens and changes on a hands-on level, not a list from the coolest marketing blog of the internet which doesn't always correlate exactly with the real hassle, but a few bullet points from my work table (and they 100% correlate with a real hassle).
So it is possible, even likely, that it looks totally different than for other businesses and marketers depending on their unique situation. If you keep reading, I'll share it from my point of view as a Co-Founder and responsible for Marketing in Trustmary.
Relief and Excitement leads to …?
After closing the round and signing the papers with VC it was also a little bit of relief since it required a lot of resources to prepare and execute everything from initial negotiations to DD and investment agreements. You just want to understand everything you are committing to be able to 100% focus on the business itself after the negotiations. Immediately after signing the papers excitement was a dominant feeling and I and the rest of the team really felt that this was the right move right now.
Excitement gives you extra power to go forward and this really was something I was able to feel on daily basis. At the same time during the funding process, we nailed our positioning to the next level which also made it more clear what we need to focus on next.
… New Opportunities for many.
Being the only full-time marketing team member to this point (are co-founders ever full-time in one specific role?), it is natural that we really needed to start building a stronger marketing team. In our situation, marketing and product development were the functions where we needed the biggest investments to reach our future goals.
To find candidates for your positions you need to define what they are expected to do. So I defined what we mean with a Growth Hacker, Full-Time SaaS Writer, SEO Expert, Web Developer, Conversion Rate Optimization Expert roles.
… And New Channels and Ways for Finding Candidates
UpWork seems to be a very useful channel for posting jobs and finding candidates. You can also easily start collaboration on the platform and find out if Trustmary is a good fit for them and they are a good fit for us. There are other platforms too like WeworkRemotely and even some focusing more on more specific skillsets such as ProBlogger.
… And Many Video Interviews
We already hired one partner for one of the roles and have interviewed many covering all the available roles. When I look at my calendar, I have 13 video interviews scheduled only for yesterday, today and Monday (I'm taking Friday off this week).
… And Big Change
Before the investment, it was me and my colleague trying to be superefficient and selecting what could provide the fastest result we are capable to do. Now my role seems to transfer from duo-work towards leading an orchestra and hopefully making it sound beautiful very soon. It is a big change in three and half weeks but luckily this feels to be a change for the better and something I can be a bigger help for Trustmary.
Please take a closer look at our career site here to find your dream job!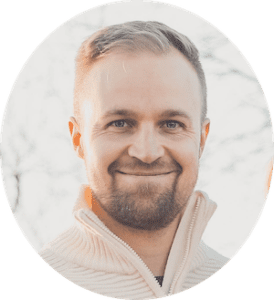 Best
Arttu Haho
CMO & Co-Founder