Järvenpään Ajokoulutuskeskus: More leads and sales directly from the website
Järvenpään Ajokoulutuskeskus is a driving school that offers a wide range of driving courses that exceed their clients' expectations.
Trustmary started working with Järvenpään Ajoneuvokeskus in May 2020. It very quickly became clear that their customers are very happy with the level of service they're getting. Therefore, they had plenty of possibilities to increase the conversion rates of their website.
Exceptionally high NPS score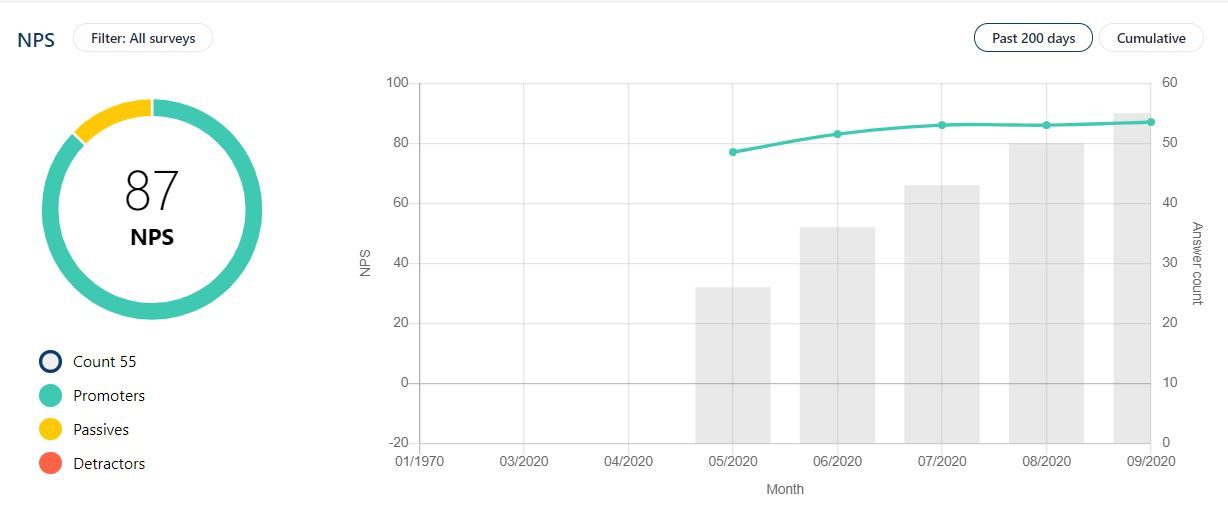 We've written in a previous blog posts on how the NPS works and what are the average numbers. Even though the client volumes of Järvenpään Ajokoulutuskeskus aren't huge, the quality of their services is proven to be high, as their NPS score is 87, which is exceptionally high. After starting the cooperation, they've received feedback from 55 customers and a staggering 48 of them would recommend their services. That's a whopping 87,3% of all the responders.
8 people out of the 55 have given their feedback publicly, so they can be used for marketing purposes as well.
"These numbers concretely show us that all the hard work we've done over the years to offer high-quality driving lessons has paid off. It feels good to read these comments", says Jali Taajamo, the CEO of Järvenpään Ajokoulutuskeskus.
More leads and sales – directly from the website
As a part of the cooperation, Trustmary aimed to increase the conversion rates of the website by adding referrals and pop-up forms. Here's an example of how it was executed.
Free translation of the text in the left-hand side: "Which course would you like to attend? Leave us your contact information and we'll be in touch!"
And then there's the referral from Ronja:
The form was set to pop up, if a client is likely to consider taking part in a specific course. During the 2-month test period, they received 8 new contact requests and 6 of these led to new sales.
"This has had a really positive impact overall. You can't really lose anything by trying it out", says Taajamo.