3 Brilliant Ways to Use Trustmary in Customer Success
Based on Anu's extensive knowledge, here are the best practices on implementing Trustmary to all customer success teams.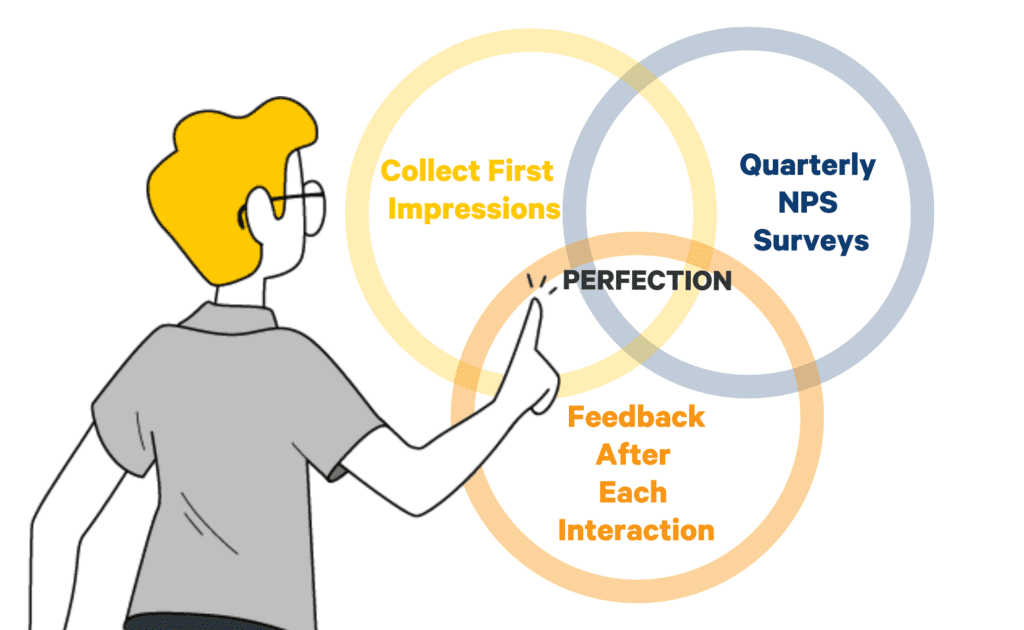 1. Collect First Impressions
After a salesperson wins a deal in Pipedrive, their contact information gets automatically sent to Trustmary. Within a few weeks, they receive a questionnaire:
It is used to gather insights on how successful the onboarding process has been. It also creates a baseline for this particular client that the next results are compared against.
Every time a customer gives a lower score than 8, the customer success team gets a notification and can react to it right away.
– It allows us to react to any issues right away and to increase the customer satisfaction and loyalty. We've noticed that when someone goes through the trouble of giving us negative feedback, they are, in fact, the easiest to convert into happy customers, she continues.
– They want us to know what's bothering them and wait for us to fix it. It makes my job easy as reacting to these issues is a lot easier than convincing someone to return once they have already churned, she says.
2. Quarterly Questionnaires
After having formed a baseline for the customer satisfaction, each customer is added to the "All customers"-list in Trustmary. At the beginning of each quarter, they receive a NPS questionnaire.
Here's how it looks like:
Measuring customer satisfaction regularly has many benefits, but Anu sees one of them as the most important.
– We can really dive into how we're doing with our customers. After each quarterly questionnaire, I sit down with the customer success team and go over the scores case by case. We can analyze how things were in the past, compare it to how they're doing now and we can determine the best tactic to reach out to them, Anu says.
By measuring customer satisfaction and customer loyalty regularly, Anu and her team can recognize patterns. This further helps them to improve their way of working in the long term.
3. Feedback after Each Interaction
Anu is especially excited about the fact that an automated feedback survey is sent to each customer after a meeting.
– We get hard data on what we're doing right and what works. Then again, we get to constantly improve our performance based on the received feedback, she concludes.
Not only does the customer success team use automated feedback surveys, but also each interaction with the customer support team triggers a feedback loop.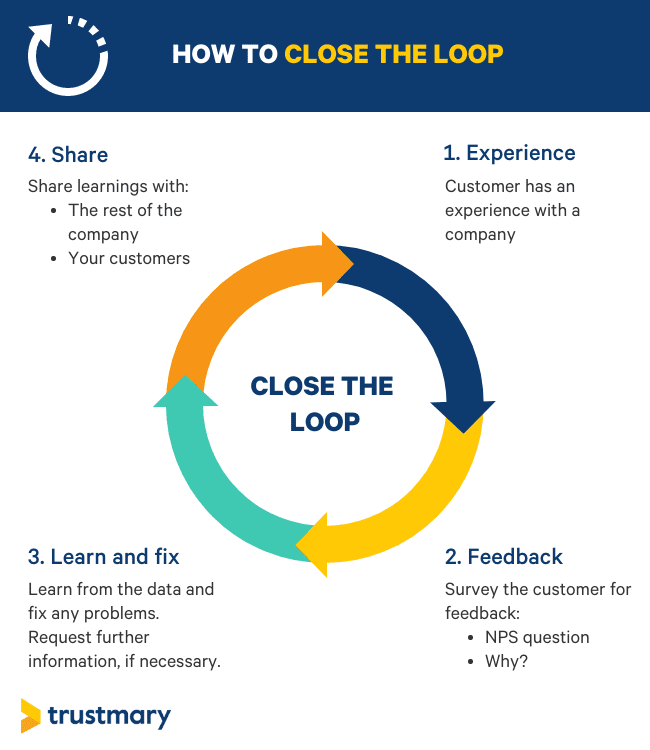 – It really helps us in determining whether we've been successful in solving the issues our customers have. It also helps us recognize, for example, if we need more resources to support if the answering times are considered too long, Anu explains.