Are you aware that for every customer who voices their complaints directly to you, a staggering 26 other unhappy customers never do so? Gathering feedback prevents you from losing those silent customers, when you can fix the issues that bother them.
Furthermore, analyzing customer feedback helps you find out which customers are worth fighting for in the first place.
Researchers have found the four common denominators for customers that you can most likely win back:
These are customers, who:
Referred you to others
Never complained or
Have made complaints, but they were satisfied with how they were resolved
High price was the reason for churning (and not poor customer service)
If you're a Hubspot user and want to tap into all that information and get it directly into your CRM starting now, you're in the right place.
This article will tell you:
The benefits of regularly measuring customer satisfaction
When and how to ask for customer feedback
How to automate the entire process in Hubspot
Let's jump right into the benefits.
1. Benefits of Gathering Customer Feedback Regularly
SaaS companies are already familiar with the importance of retaining current customers and identifying the upselling possibilities as their whole existence depends on doing those well.
However, the same principles are important for all businesses. This section introduces the benefits of gathering customer feedback regularly.
If You Don't Ask, You'll Never Know
Stop guessing what your customers think about your customer experience. Create a survey, send it via email or SMS, or embed it on a page, and analyze the responses.
Only once you know what's broken, you can take actions to fix the underlying issues.
Better Overall Forecasting
If you regularly survey customers, you'll be able to build up history data which in turn will help you forecast better at which stages customers are likely to churn or to buy more.
Once you have this knowledge, this hard data to base your decisions on, you can start to improve your customer journey and experience.
Related content on customer churn and how to prevent it can be found here.
Turn Unhappy Customers into Advocates
Doing regular feedback surveys is the most efficient way to track who's satisfied and who isn't. When you know who's unhappy, you can reach out to them before they leave you for good.
Simple misunderstandings can be fixed by a call or via email, but you need to know that someone is unhappy in order to be able to react.
Surprisingly, unhappy customers who left you, but you were able to win back, are likely to stick around for longer than first-time customers.
In addition, their average lifetime value was $1,410 when the average lifetime value for first time customers is $1,262.
Notice Trends with Recurring Customer Relationships
If most customers are leaving you at a certain point, you need to figure out why that is. The best way to do that is (you guessed it) to ask them.
Don't wait around for things to happen to you. It's wiser to be in full control of the state of your business by collecting customer feedback in key customer touchpoints. That way, you can avoid losing your most valuable customers.
How to Get Started
There are plenty of free tools for gathering feedback, but now you can make a native integration between Trustmary and Hubspot. Once that's set up, you can start to make your whole business more customer-centric, when customer satisfaction becomes an integral and automatic part of your sales process.
Once you set up the integration, you can see directly from Hubspot how your customers actually feel about your cooperation. Their NPS score and possible open feedback are displayed directly next to their company name and contact information.
You can start your free 14-day trial here or book a meeting to let us help you get started collecting feedback.
2. 5 Triggering Events to Use in Hubspot
Do you goals for 2022 include:
Growing your business
Lowering customer churn
Selling more to existing customers
Making decisions based on data?
If you answered YES to one or more of the following questions, set up at least the following customer feedback collection automations in Hubspot to reach those goals.
1. Measure NPS Quarterly
Start your feedback gathering by sending out a mass NPS survey to all of your customers right now. While you're at it, set up an automation to do that at the beginning of each quarter.
Why?
Net Promoter Score tells you everything about your customer loyalty. It's a great indicator of how likely you are to keep your customers in the future as well.
Not everyone answers every time, so it's good to track at least quarterly to gain regular insights.
All teams (sales, customer support, marketing) benefit from getting to see the relevant responses
If you only get survey responses once a year, you're missing out on a huge chunk of valuable customer data.
Sending out quarterly feedback surveys to all contacts in your CRM is the absolute minimum you need to be doing.
2. New Customers Added
Set up an automation to send out a feedback survey to all new customers that are added to Hubspot.
"Hey insert name here,
How likely are you to recommend our services to a colleague based on the first two weeks?"
You can survey via email or even via SMS if you wish.
3. After Delivery
Once you've completed the project you've worked on for a long time, it's time to ask for feedback. This will tell you how happy your customer is with you immediately after getting the product or service.
However, it might be wise to also measure customer experience with a periodic feedback survey to track the progress of their happiness.
When you ask for customer feedback often, you'll learn what makes them happy and what you need to work on to keep them as your customers.
That is why we recommend asking for feedback…
4. After Each Dialogue
You can track how easy it is for your customers to interact with you. The key is to make it easy for them to provide you feedback and not to burden them with multiple separate emails.
Be creative with where you ask for feedback. Create different strategies for different audiences.
Embed the survey to your email signature
If they talk with you via chat, make that the last part of the conversation
Send them an email with an embedded email survey if they left the online chat before you were able to answer
In-page popups are a great way to ask who easily users have been able to find what they were looking for
You can use NPS or CES depending on whether you want to measure customer loyalty or the effectiveness of your customer service. More about these metrics can be found later in this article. (Click the section at the table of contents to jump directly there)
It's always a good idea to test out different options to see what makes people click on a survey. Get super creative to get as many survey responses as possible.
Next section focuses on when to send surveys to get the most responses.
3. Timing Your Feedback Surveys for Optimal Response Rate
Depending on the type of market you're in, you might want to send customer feedback or service feedback surveys at different stages of your customer journey. Here are the three most popular ways to get the most responses by timing the existing survey sent to contacts.
1. Right away
It doesn't matter whether your customers are happy or not: Their feelings are the strongest right after the triggering event took place.
Send feedback surveys with the help of a feedback tool right after delivery to catch those strong emotional responses. In the case of customer feedback, it's not the best to let them sleep on it. You have to get their immediate feedback.
2. After Two Weeks of Delivery
To get those first impressions of use, you need to have a customer feedback collection system in place to tap into what customers think about your services after having used them for long enough to have some experience.
In addition, you'll be able to detect what are the problems that have prohibited people from adapting your product or service already. This is a crucial point where you might be able to win them back by showing them the value they get from collaboration with you.
3. After a Couple of Months
Once they've gotten over the setting up face and should be seeing the real value of your product, it's a good idea to ask them what they think.
Are they seeing the value or not? By asking for feedback at this stage can be instrumental in increasing customer loyalty, if you can solve the problems they're facing.
Timing Is Everything – Especially with Customer Feedback
It's no use asking someone what their first impressions of you were if that happened months ago?
Do you remember how you felt or what you thought five months back on a Wednesday when you started using a new service? Yeah, I didn't think so either.
If you want to gather customer feedback systematically, you need to find a software that serves your needs.
The next section will go over the three key customer satisfaction metrics to help you figure out what your company needs to be able to get all the necessary customer feedback.
4. Introducing 3 Key Customer Satisfaction Metrics
Before you send out a customer satisfaction survey, you need to define what you're measuring. Meet my friends: NPS, CSAT and CES.
Next up, we'll go over the key characteristics of each metric and when to use each.
NPS (Net Promoter Score)
NPS is used to measure how likely your customers are to recommend your product or service to their contacts.
Key Characteristics
Measures all aspects of customer loyalty
Fast for the respondee to reply
Produces both qualitative and quantitative data
Is considered to be the most important number you need to improve to grow your business
Here's how it looks in use:
Based on the answers, your customers are divided into three groups:
Promoters: Score you 9 or 10
Passives: 7-8
Detractors: 1-6
Interestingly, the number of passives seems to be one of the most crucial factors to track, as they are the most likely group to churn. Set up your NPS surveys now to figure out who your passives are.
Where to Use:
Email survey
SMS survey
QR code at your location
Popup on your website for returning customers
More information can be found on our Definitive Guide to NPS and NPS by industry.
CSAT (Customer Satisfaction Score)
CSAT is used to measure either the whole customer experience or a specific part of it.
Key Characteristics
Uses the likert scale ("On a scale of 1-7, how well were we able to meet your expectations today?"
Can be used to rate products and level of service
Where to use:
When doing multi-question surveys
As a touchpoint survey (in other words, to measure satisfaction on a very specific part of your operations)
Measuring the overall happiness of existing customers
Easy to send via email
CES (Customer Effort Score)
CES is only used to measure how happy your customers were with a specific interaction with your company. It can also be used to measure how easy users find using your product or service.
Key Characteristics
Service metric
Likert scale from 1-7 (or 1-5)
Tells you how easy (or difficult) it is to solve a problem with your support team or by themselves with your software
Measures how much effort users have to put into using your product or service
When to Use:
After each interaction with support team
In-app while using it "How helpful were we today?"
Embed on a specific page to get response from users
I Need Them All!
If your company would like to measure all three customer satisfaction metrics and to customize the surveys to be sent at individual customer touchpoints, you're in luck.
You can start using Trustmary that has all these popular features.
You can do it yourself and integrate it with Hubspot by following this simple step-by-step guide
Or just book a meeting and we'll do it for you
The next chapter highlights the benefits of integrating Trustmary directly with your Hubspot account.
5. Match Made in Heaven: Hubspot and Trustmary
The fact that you already have a modern CRM system that has a 360 view of each client in place is amazing. It means that you are a modern company that bases your strategic decisions on data rather than on a feeling.
However, it's time to turn your customer experience up a notch by enabling your sales team to have up-to-date information on how different customers feel today and how they felt a few months back.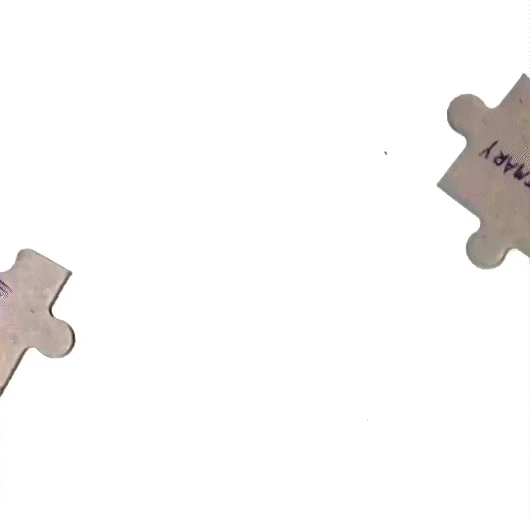 Why Trustmary?
Everyone sees the most recent NPS of each client right next to the company name
Increase possibility to do upsell
Easy to install
Automate and customize all types of surveys
Focus on analyzing the data instead of collecting customer feedback manually
Reviews from other review sites (Facebook, G2, Capterra) can be imported to Trustmary
6. Real Benefits from Using Trustmary – Case aTalent Recruiting
Before starting to use Trustmary, one of aTalent Recruiting's issues was that sending feedback surveys was done by the sales reps. Sound familiar to you?
As sending out surveys doesn't lead into more sales right away, it's very low on the priority list of each sales rep.
Once they implemented Trustmary, the whole process has become automated and every single existing customer company now regularly gets a feedback survey.
aTalent Recruiting's Sales Director said that they've received over 400 responses to their feedback forms in less than a year. You can read the whole case and watch the video when you click here: Case aTalent Recruiting – Each individual's work becomes visible with Trustmary
Please note that even though aTalent Recruiting isn't using Hubspot as their CRM, the benefits of using Trustmary remain the same.
Book your demo here to go over your customer feedback and, review and testimonial collection now.