5 Best Practices for Video Testimonials
Video testimonials are everywhere because people love (and prefer) videos as compared to text, images, and other forms of content. Statistics show that the demand for video content is increasing and consumers now want to see more video content from brands they follow.
Video testimonials are not different.
If you have to publish customer reviews on your website or social media accounts, why not publish videos instead of text? When you publish a video, your target audience will be more likely to watch it, share it, and take the desired action.
Needless to say, videos convert better than other forms of content. Adding a video to your homepage can increase conversions by 20% and adding a video on a landing page can increase conversion rate by 80%.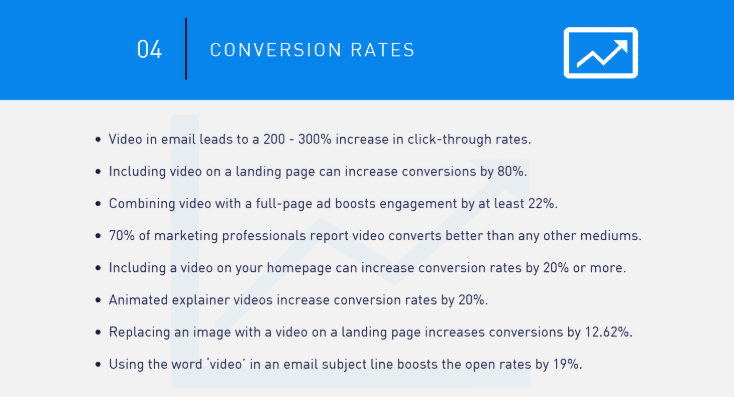 Not bad.
If you're planning to publish high-quality video testimonials to generate leads and sales, and you don't have budget to buy it from a company like us, you'll love the following video testimonials best practices.
1. Invest in Equipment
2. Focus on Benefits
3. Don't Use Script
4. Keep it Short
5. Add a CTA
1. Invest in Equipment
Equipment is essential for creating quality video testimonials that will grab people's attention. You don't need high-end cameras and microphones but you definitely need to have at least DSLR camera to shoot videos.
There are multiple issues with poor quality video testimonials. The most lethal impact of poor quality videos is related that they will ruin your brand image. Low-quality video testimonials can do more harm than good and might backfire.
What you should do is invest in equipment such as a professional camera, tripod, video editing software, mics, and others. I'm not saying that you should buy expensive equipment rather mid-range equipment will do fine. If you don't want to invest in equipment, you can either rent equipment or outsource video creation and editing where you don't have to take the pain to invest in equipment.
If you ask customers to shoot their own videos, you need to edit them professionally so as to make videos usable. However, it is best that you invite customers to your office and you record your own video reviews as this will give you a chance to shoot high quality videos.
2. Focus on Benefits
This is a great video testimonials best practice that you should never ignore. Focus on benefits instead of features.
Show how your product solves the problem. Answer common customer issues. Tell viewers what your product does instead of what it is.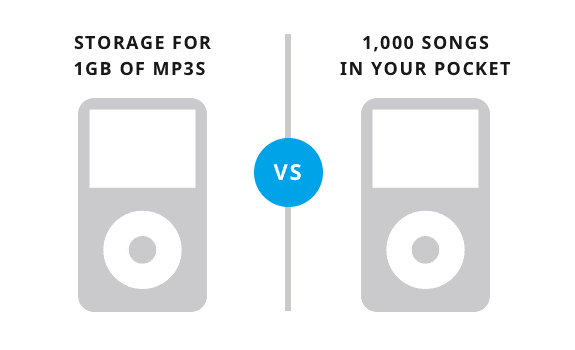 Focusing on the benefits of your product in video testimonials have several benefits such as:
It shows potential customers what your product is capable of.

Benefits persuade viewers to take action. Features lack persuasion potential.

Benefits show how your product will be of help for the users. You don't have to explain what it will do and what it won't do.
The big question is how to focus on product benefits instead of features in video reviews?
The simple rule is to ask customers to share their experience with your product in terms of how it helped them solve their problems. Even if you don't ask them to describe benefits, they will naturally explain the benefits of your product in the review.
Why?
Because features are meant for marketers. Your customers don't know all the product features and they aren't interested in them. What they're interested in how they can benefit from it.
If you have to recommend a laptop that you're using to a friend, will you explain its features? No, instead you'll tell him what your laptop does great and what it is bad at.
That's what exactly you have to do in video testimonials.
3. Don't Use Script
Yes, don't use a script.
There are two main reasons why you shouldn't use a script for your video testimonials.
First, as discussed above, customers will naturally talk about their experience and benefits of your product so let them speak naturally.
Second, scripts make testimonials promotional and identical. This is something that won't work. Having identical or somewhat similar testimonials isn't something that your target audience will appreciate.
Here is what you should do.
Ask questions from respondents and let them respond to it naturally the way they like. You can edit videos later. You should have an outline of what to ask customers but don't give them any kind of script.
If you have asked customers to record their own videos, send them questions they need to answer and leave the rest on them. The script won't help you much in video testimonials.
4. Keep it Short
This happens to be one of the most ignored video testimonials best practices. I'm sure you have seen those lengthy video testimonials that take forever to finish.
Don't do this.
Video reviews need to be short and to-the-point. There is a reason why you have editing tools. You need to edit reviews. Edit them as much as you can to make them short and concrete.
How short?
Anything under 120 seconds is considered enough unless you have a solid reason to go over it.
Short videos keep users hooked and they don't lose their interest. When the video review gets long, viewers won't take interest and they might get bored.
Don't do it.
5. Add a CTA
A customer video review without a call-to-action is not something you want to see on your website. You need to tell potential customers what they're supposed to do after watching the review.
If you won't tell them, they will move on.
Clearly tell them how they can enjoy the exact same benefits. Tell them how to order your product.
You can use CTA within the video towards the end and you can use a text CTA in the video description.
Ensure those who have watched the video testimonial convert. This is the whole point of creating video testimonials. If you don't need more conversions, why create video reviews?
Conclusion
I'm sure these 5 video testimonials best practices will help you create better video reviews, if you want to do them on your own. However, it should be noted that creating a video testimonial is not easy and it is just one part of the process. The next step after creating a testimonial is putting your video testimonials in front of the right eyeballs.
A lot of the times in the end, it is just cheaper to buy the testimonials from a company that is specialized in producing them, like we at Trustmary. Tough we also help with finding the right testimonials and getting everything out of the testimonials with these tips once they have been produced.
So if you don't want the hassle of producing it on your own, book a meeting with our professional here!