Email templates, scheduled survey closing and automation updates
We have released multiple improvements to Trustmary during the past week.
1. Email templates
We have added automation templates and templates tabs to the messages section of Trustmary. Through these sections you can create Templates that you can reuse when sending surveys to your customers with email. Templates will be displayed in the "Message template" section when creating a new message and after clicking "Copy message" button when designing the message.
You can still also copy messages you have sent before, but have not saved as template from the same menus under subcategory "copy message".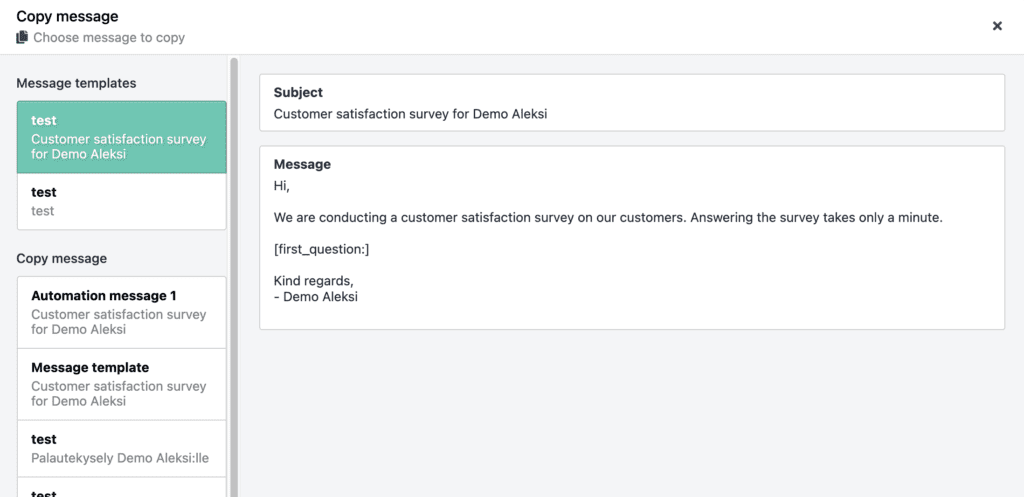 2. Scheduled survey closing
You can now schedule survey closing to a specific date desired through the survey settings.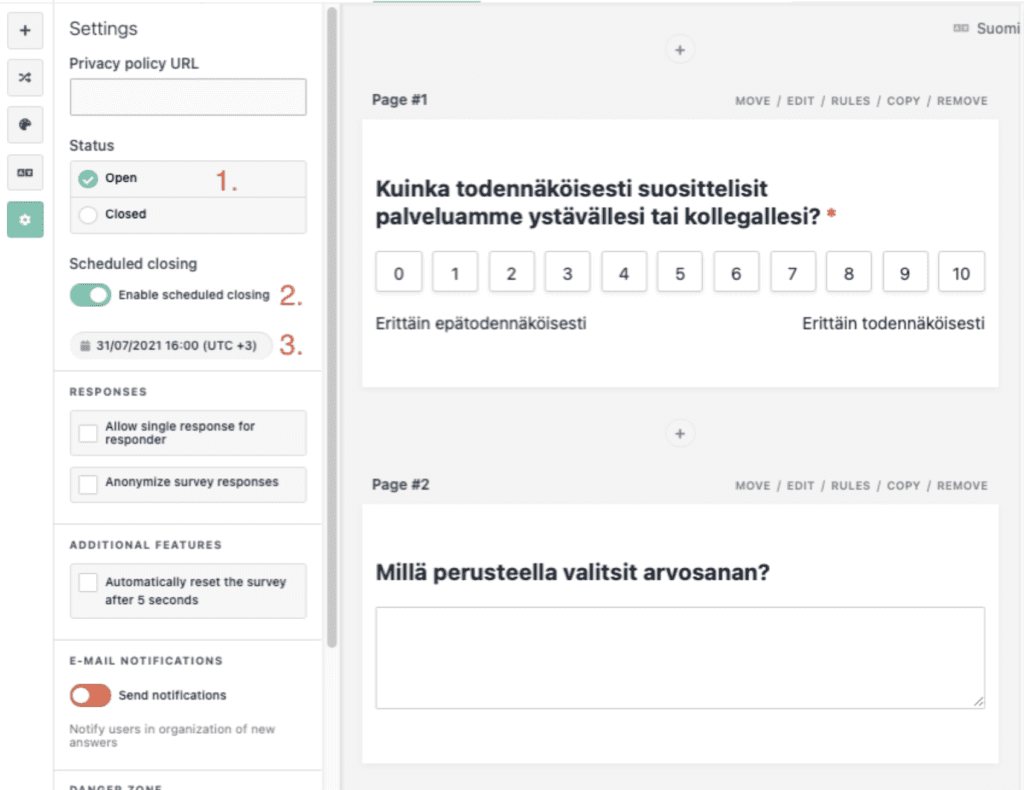 3. Automation wait until specific time of the day
On automations you can now add a step which waits to a specific time of the day so that you can make sure that your sms and email messages reach the inbox of your customers at the desired time of the day.