Trustmary is a video testimonial software for easy collection and display of testimonials
Build trust and boost conversions with customer video reviews
Convince potential customers with your true advocates: existing happy customers.
Build trust and drive sales by showcasing impactful customer stories on your website
An easy-to-use platform for collecting, embedding, and optimizing video reviews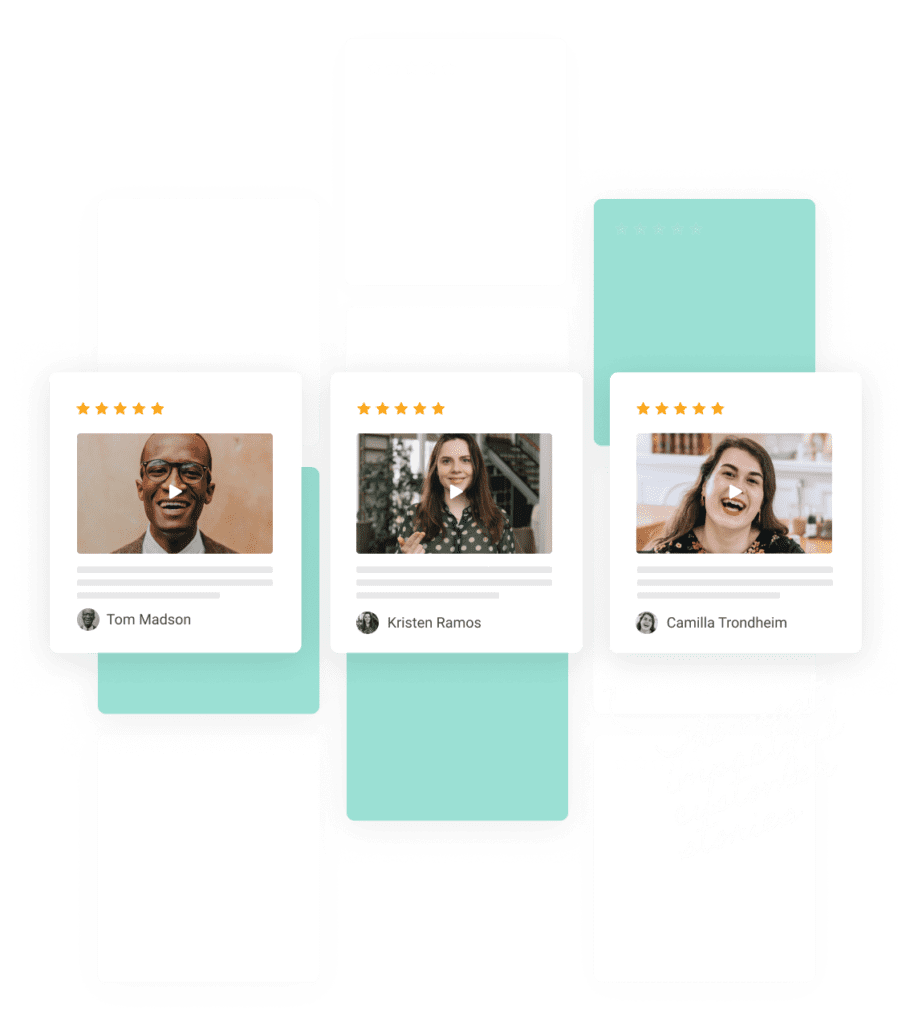 Trusted by 1000+ marketers




Let your customers praise you through videos in minutes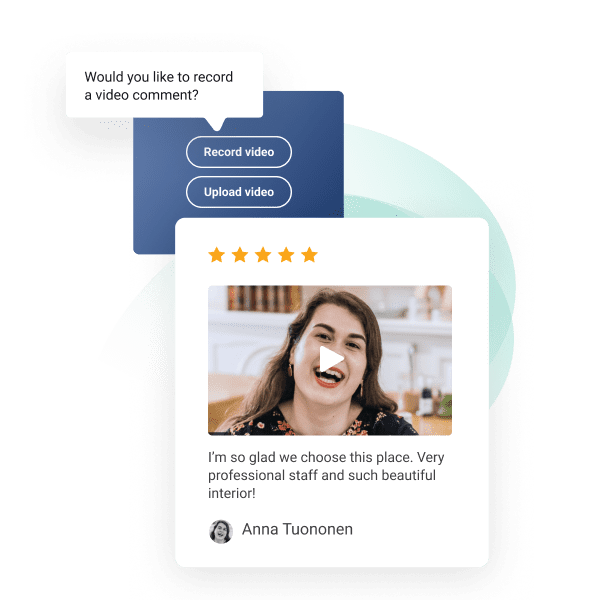 No need for a film crew, expensive equipment, or editing skills
You only need your happy customers and minutes of their time
No need for extensive film production and equipment
Save time and money with one software doing the job from collecting to displaying reviews on your website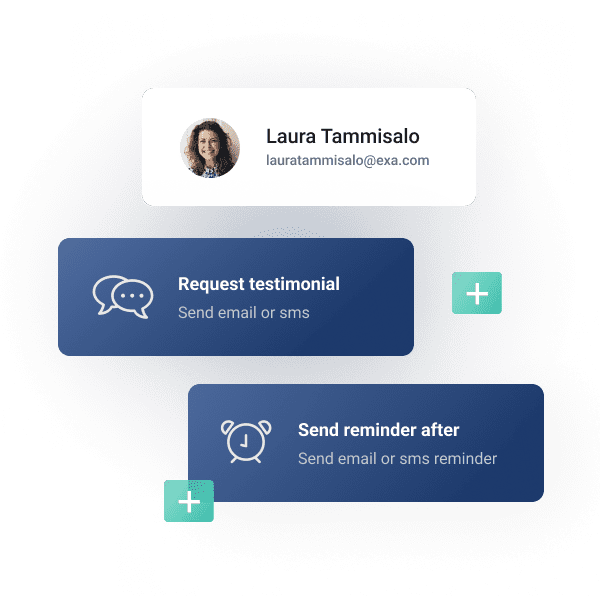 All in just one platform: collect, display and optimize your video reviews
Setup takes only minutes
Embed video reviews on your website without any coding skills
Review widgets for using social proof in various ways to boost lead generation
Built by marketers for marketers: we play well with other software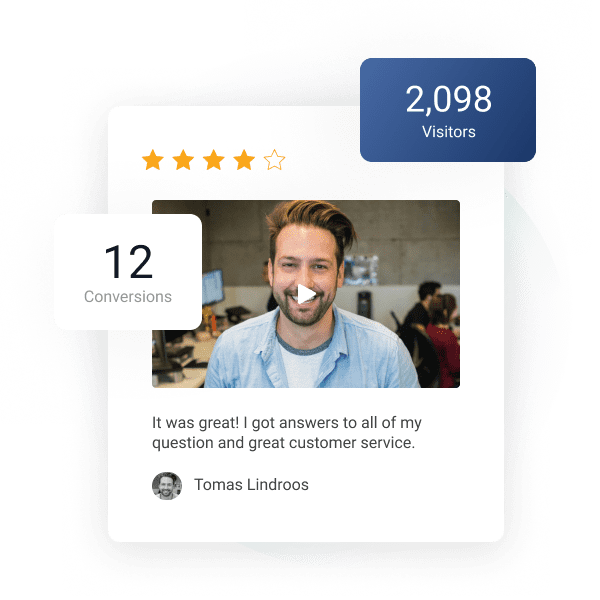 Convert your visitors into customers with the most impactful videos
Find out which video reviews make the best impact, and highlight the highest performing ones to increase sales
Easy-to-use optimization and A/B testing tools allow you to constantly improve your reviews' performance
Videos let your team get more creative with social proof to boost your website's potential as a revenue source
"We are able to capture testimonials at the right moment and have found some pretty creative ways to utilize them using the tools that Trustmary provides"

– Kyle Turner, Markeling Lead at Windward Software Systems Inc
No strings attached.
Key features
Easy & quick collection tool
Customers can easily record videos themselves, which saves your time from manual review collection.
Track the metrics and improve
With analytics tools you can easily understand which video reviews are the most impactful ones and constantly improve lead generation.
Pre-tested review templates
Our pre-optimized video review form templates make it easy for your happy customers to help you.